Overview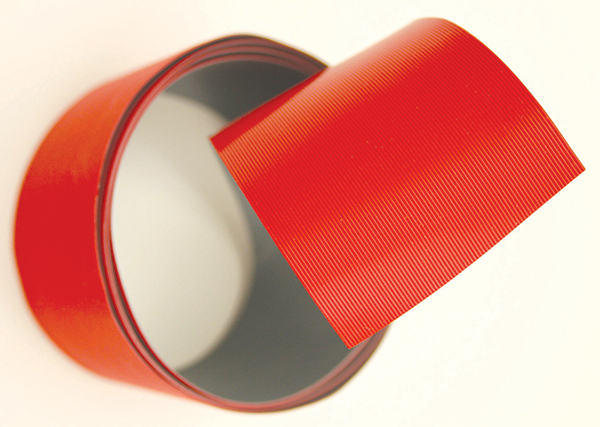 In electronics with space constraints, our ribbon cables offer half the pitch size, and double the density, of traditional cables.
In applications where space is at a premium — like avionics, board-to-board interconnects, peripherals, and mini- and micro-computers — cabling must be efficiently designed while still delivering failure-resistant performance.
The GTS series of GORE IDC (insulation displace connectors) Ribbon Cables provides space savings in these tight-fit applications. Each PTFE-insulated ribbon cable is .025" high density, able to solve a .050" pitch assembly crosstalk problem by adding a ground between each conductor in the same amount of space.
Additionally, these double-density cables are RoHS compliant, vacuum compatible and resistant to aging — allowing them to deliver space savings for the long haul.
Features & Benefits
Our space-saving, double-density cables feature:
.025" pitch
30 AWG or 32 AWG conductors
conductor plating: silver, nickel or unplated
PTFE-insulated ribbon cable
RoHS compliant (2002/95/EC)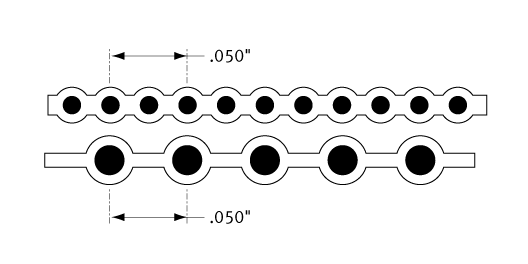 These features provide manufacturers and end users with a number of benefits over time, including:
space savings
optional signal density
compatibility with vacuums
resistance to aging
If you have any questions about IDC Ribbon Cables for Smaller Spaces, please contact us.
Technical Data
High Density Insulated IDC Ribbon Cables for Smaller Spaces are available with either 30 AWG or 32 AWG conductors. The two versions of the cables demonstrate beneficial electrical properties:  
Electrical Properties
| Property | Unit | 32 AWG | 30 AWG |
| --- | --- | --- | --- |
| Voltage Rating | RMS | 300 | 300 |
| Dielectric Withstand Voltage | RMS | 1500 | 1500 |
| Insulation Resistance | MΩ*km | 500 | 500 |
| Characteristic Impedance | Unit | 32 AWG | 30 AWG |
| --- | --- | --- | --- |
| Ground, Signal, Ground | Ω | 120 | 85 |
| Capacitance | Unit | 32 AWG | 30 AWG |
| --- | --- | --- | --- |
| Ground, Signal, Ground | pf/ft | 11.73 | 15.47 |
| Time Delay | ns/ft | 1.1 | 1.2 |
| Velocity of Propagation | as % of air | 92 | 85 |
| Effective Dielectric Constant | ε | 1.42 | 1.42 |
Mechanical Properties
Property
32 AWG
30 AWG
Temperature Range
Nickel-Plated Conductors
-65°C to +260°C
-65°C to +260°C
Silver-Plated Conductors
-65°C to +200°C
-65°C to +200°C
UnPlated Conductors
-55°C to +150°C
-55°C to +150°C
Resources