Unparalleled Acoustic Performance.
Even at Extremeley Small Part Size.
Introducing GORE® Acoustic Vents - product models GAW337 & GAW338
---

Your device is a tour-de-force of acoustic performance – don't let aperture vulnerability disable it. The long-awaited new line of acoustic vents from Gore lift the lid on innovation, allowing you to keep evolving without sacrificing quality.
Building on decades of cutting-edge R&D, our new GORE® Acoustic Vents – product models GAW337 and GAW338 protect the components in your handsets and wearables against water ingress, whilst making sure your devices' acoustic transparency and consistency are not affected.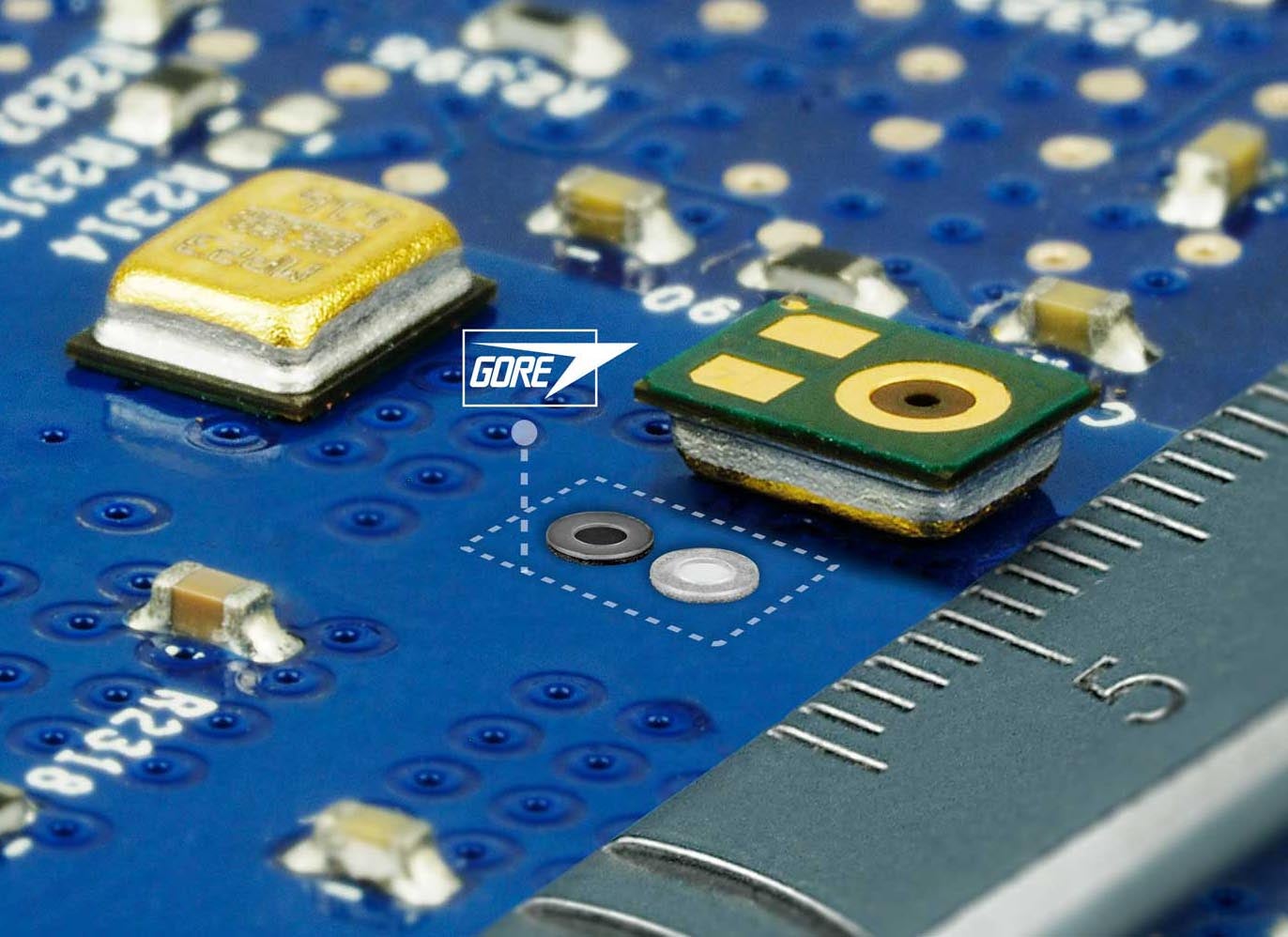 The new GORE® Acoustic Vents can provide great acoustic performance even with the extremely small inner diameter size 1.0mm, whilst ensuring IP68-rated protection without sacrificing acoustic performance.
Retain optimal acoustic transparency & consistency
The new product models GAW337 and GAW338 go beyond GAW333 and GAW334 respectively to ensure you retain optimal acoustic performance. The GAW337 product offers a lower insertion loss at I.D. 1.0mm than the GAW333 product (~2.6dB vs ~6.0dB), while the GAW338 product also outperforms the GAW334 product for insertion loss at I.D. 1.0mm (~6.6dB vs ~11.5dB). Furthermore they even minimize acoustic variability under install compressions.
Ultimate design flexibility with ID size of 1.0mm
The new GORE® Acoustic Vents give you more scope to innovate. And our black and white color choices mean they will integrate aesthetically with your device.
IP68 water resistance
Fully protected in depths up to 2 meters water for 1 hour, your customers' digital experiences will remain uninterrupted, wherever their adventures take them.
Choose Gore with complete confidence
When you choose Gore, you get not only global leading solutions but also decades of expertise in quality control and a robust supply chain - making us a trusted partner to more electronics brands than any other supplying more than 1 billion vents worldwide. With our help, you can lift the lid on innovation.
Characteristics / Performance
GAW337
GAW338
IP rating (IEC 60529) a
IP67; IP68
(2 m water for 1 hr)
IP67; IP68
(2 m water for 1 hr)
Insertion loss at 1000Hz b
<1.3 dB (I.D. 1.6mm)
<1.3 dB (I.D. 1.6mm)
Membrane Type
ePTFE
ePTFE
Membrane characteristic
Hydrophobic
Oleophobic
Membrane color
White
Black (black side facing outward)
Standard part reference
Thickness (PET support material)
0.36mm
0.36mm
Adhesive options
Acrylic d
Acrylic d
Adhesive Temperature Resistance
-20 to 85°C
-20 to 85°C
RoHS e
Meets requirements
Meets requirements
a IP ratings for assembled devices depend on the design of the product housing.
b Response from a typical MEMS microphone system. Performance is dependent on design of device
c Standard deviation based on a representative sample size measured by a typical MEMS microphone system
d Other adhesives available upon request
e To the best of our knowledge, the parts listed above do not have any restricted substances above the maximum concentration values listed in RoHS Directive 2011/65/EU. This information is based on our current level of knowledge and does not constitute a representation or warranty beyond those contained in our standard terms and conditions.