Gore Highlights from the 2017 Paris Air Show
More than 320,000 attendees — a mix of business trade and general public — flocked to one of the biggest events in the aviation industry to see the latest innovation from top manufacturing and technology companies, including Gore. This year's air show held in Le Bourget, France was a huge success with exhibitors from 48 countries and a record number of aircraft orders announced.
Throughout the week, an impressive number of visitors and media stopped by Gore's booth to see our high-performance solutions for commercial and military applications — from cables and materials to protective fabrics and vents. COTSWORKS, our new distributor and value-added reseller, also supported us by displaying their camera system and transceiver module with our robust fiber optic cables.
Solutions like our small, lightweight high data rate and high-frequency cables drew large crowds as the industry continues to demand cables that can transmit more data at faster speeds over longer distances. Always a big hit at air shows, our no-cure tapes and gaskets generated much interest from leading commercial and military aircraft OEMs because they simplify aircraft assembly for quicker throughput and availability. Visitors were also captivated by our other displays — such as an aircrew rain suit made of GORE® PYRAD® fabric with enhanced heat and flame protection, and bubble tower featuring our protective vents that improve product integrity and longevity.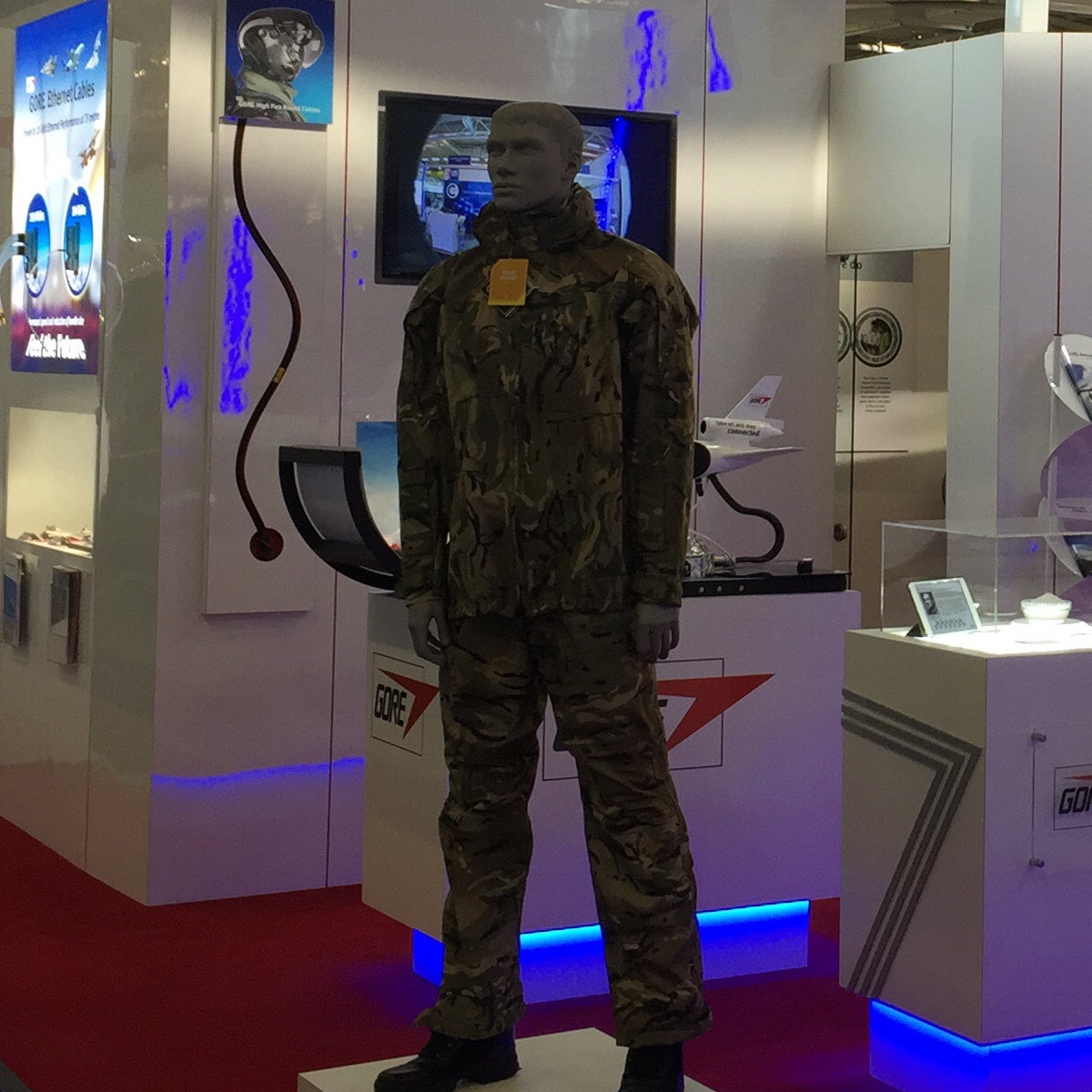 Gore's aerospace products on display at the 2017 Paris Air Show.
During the air show, our specialists met with several leading OEMs such as Airbus, BAE Systems, and Dassault Aviation to discuss how our products can help solve their application needs now and for the future. Also, leading cable and wire distributors such as WireMasters and Pansystem, as well as industry standards experts such as SAE International stopped by our booth to talk with our specialists.
Other highlights at the air show included jaw-dropping aerobatic feats from Lockheed Martin's F-35 Lightning II fighter jet, Boeing's B737 MAX 9, Airbus's A350-1000, and Dassault Aviation's Rafale and Falcon 8X. Boeing also launched its new, larger-capacity 787-10 Dreamliner, while Airbus unveiled its new A350 XWB with a revolutionary cabin interior and adaptive wing design. Connector manufacturers such as TE Connectivity also premiered their newly developed DEUTSCH lightweight bulkhead feedthrough connectors.
We look forward to exhibiting our innovative products and capabilities at the 2018 air show, so make sure you come by and see us next year!