Gore is Virtual at 2020 V-MDEX
May 20, 2020 - May 21, 2020
Virtual Event
---
Due to the ongoing challenges of COVID-19, the Michigan Defense Exposition has been moved to a free virtual environment — now called V-MDEX.
Gore is pleased to be a part of this new format for U.S. Army events, and we welcome you to visit our virtual booth to find out more about our proven products that ensure the success of critical operations.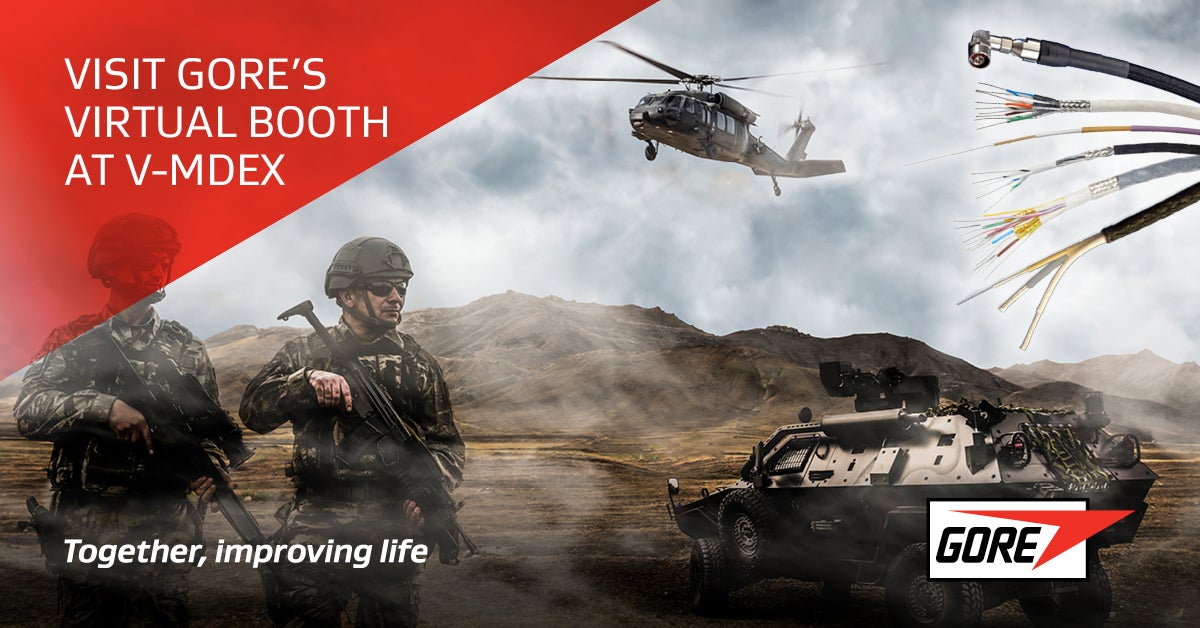 We'll be featuring our wide portfolio of cable solutions that enable more reliable, richer data transmission and communications at faster speeds. We'll also be highlighting our low-weight, tethered cables that can help drones fly higher, see farther and do more.
Watch a video and listen to our specialists talk about how our solutions in compact, durable designs can solve the most complex challenges impacting cable performance and reliability. You'll also have an opportunity to talk to our specialists about your specific application needs and requirements through the LiveChat option.
Gore has a proven track record of delivering failure-free, reliable solutions in the most severe defense scenarios. For more information about our solutions for the defense sector, visit gore.com/militarylandsystems.
For more information and to register for the free virtual event, visit the V-MDEX website.