Join Us at the Aviation Forum
December 7, 2021 - December 8, 2021
Hamburg, Germany
---
How can we help solve your challenges for today and in the future?
Visit our Booth F16 to tell us about your latest airframe and aviation system developments. We're looking forward to meeting and talking in person again after so long!
Over the years, we've been honored that OEMs have specified our approved-for-use GORE® SKYFLEX® Aerospace Materials in many aircraft to keep aircrews and passengers safe. Dry and lightweight, they help solve many airframe sealing and surface protection challenges, simplify aircraft assembly, increase throughput, improve safety and reduce life-cycle costs.
To ensure a more connected aircraft, GORE® Aerospace High Speed Data Cables help aircrews maintain radio communication at all times and passengers have the ultimate travel experience. We're proud that many of our products continue to win industry awards for innovation and performance.
At Gore, we're committed to ensuring safety, connection and success by delivering solutions that the industry can rely on and trust now and in the future.
We invite you to check out our products and find out more, and let us help solve your aircraft challenges by visiting our Booth F16 at the forum!
For more information about the event, visit the Aviation Forum website.
If you're going in person...
Fill out the form below to schedule a 1-on-1 meeting with our specialists.
 
If you can't make it...
Call us or fill out the form and we'll call you.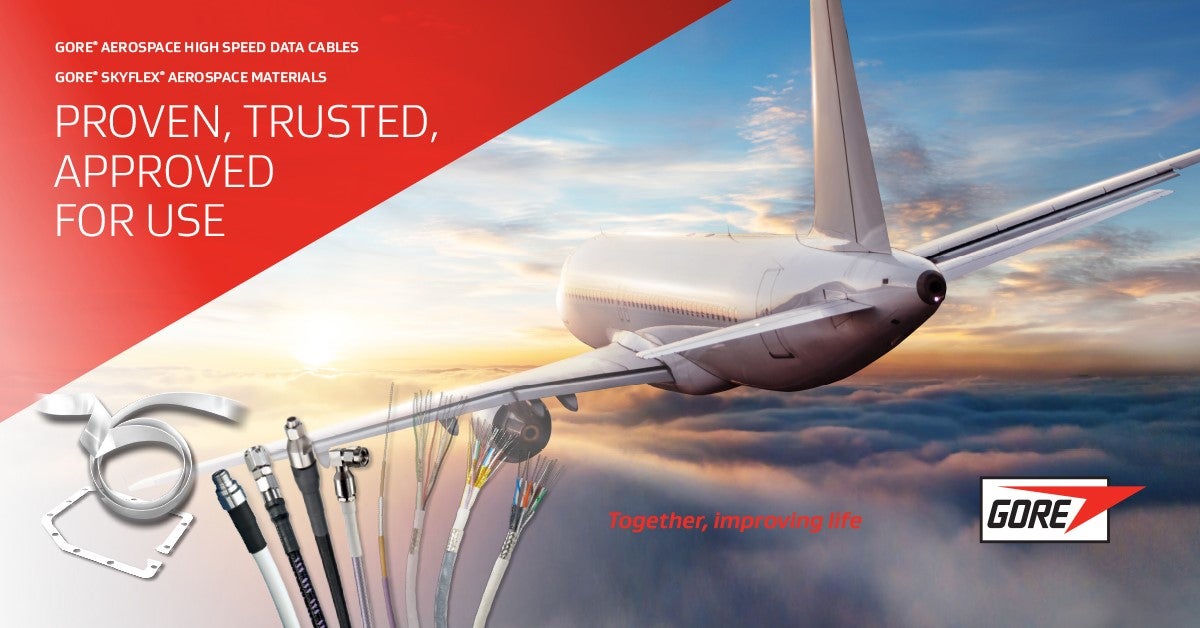 ---
FOR INDUSTRIAL USE ONLY
Not for use in food, drug, cosmetic or medical device manufacturing, processing, or packaging operations.