Gore at Aircraft Survivability Equipment (ASE) & Cribbins Symposiums
November 18, 2019 - November 21, 2019
Huntsville, AL
Come by booth 429 and explore our collection of high-performance cables and materials that are trusted by the defense sector because they help ensure readiness, survivability, and mission success.
---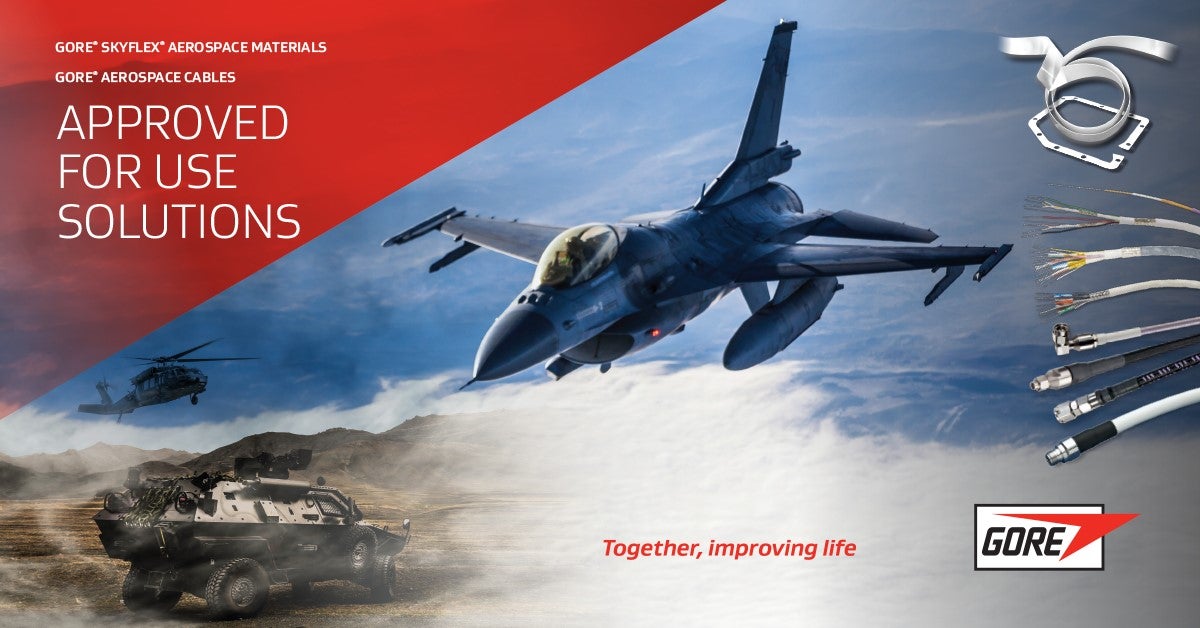 Our cables and cable assemblies are designed to handle the extreme conditions soldiers encounter in the field and the air. They've been proven after routing and over time to deliver non-stop power, uninterrupted signals, and continuous high-speed data transmission. They meet and even exceed the latest standardized protocols and continue to be recognized among system-level innovations.
Specified by leading defense and civil aircraft OEMs, GORE® SKYFLEX® Aerospace Materials are proven to solve well-known challenges associated with sealing and surface protection. They're available in a variety of tapes and gaskets that are easy to use with no mess or curing required, so OEMs can increase aircraft availability and decrease lifecycle costs.
All of our high-performance solutions in durable, compact, and flexible designs are approved for use on leading defense aircraft, like the CH-47, H-60, and other rotary-wing helicopters.