The Gore Story
The story of Gore spans 6 decades, multiple continents and a variety of industries. Get a glimpse of our history with these facts about the enterprise and the recognition we've received.
Overview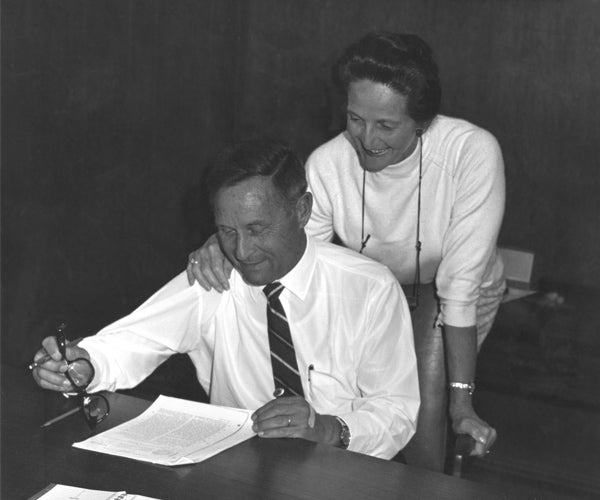 W. L. Gore & Associates, Inc., was founded January 1, 1958, in Newark, Delaware, by Wilbert L. (Bill) and Genevieve (Vieve) Gore.
Today, with $3.8 billion in annual revenues, the enterprise is privately owned. Our more than 11,000 employees (called Associates) worldwide are also part owners of the enterprise through the Associate stock ownership plan. Gore prefers this private ownership and believes this reinforces a key element of its culture to "take a long-term view" when assessing business situations.
Gore is one of the 200 largest privately-held U.S. companies.
By using proprietary technologies with the versatile polymer polytetrafluoroethylene (PTFE), Gore has created numerous products for medical implants; fabric laminates; and cable, filtration, sealant, membrane, venting and fiber technologies for diverse industries.
Gore has more than 3,400 unique inventions worldwide in a wide range of fields, including electronics, medical devices and polymer processing.
More than 50 million innovative Gore medical devices have been implanted, saving and improving the quality of lives worldwide.
Gore has offices in more than 25 countries, with manufacturing operations in the U.S., Germany, United Kingdom, China and Japan.
Our History
Founders Bill and Vieve Gore started W. L. Gore & Associates in the basement of their home in 1958. The company initially served the electronic products market. Gore has achieved long-term success at translating dreams into tangible, valuable realities for customers and communities around the world.
The 1969 discovery by Bill and Vieve's son, Bob Gore, of a remarkably versatile new polymer led the enterprise into myriad new applications in medical, fabric, pharmaceutical and biotechnology, oil and gas, aerospace, automotive, mobile electronics, music and semiconductor industries. As the company that invented this new polymer, expanded polytetrafluoroethylene (or ePTFE), and introduced it in the marketplace, Gore is committed to remaining a leader in fluoropolymers.
The depth of Gore's technical know-how has contributed to a wide range of processes and creative, reliable technologies that continue to solve problems and change outcomes for people around the world.
October 28, 2019 marked the 50th Anniversary of Bob Gore's discovery of expanded PTFE. Watch the video where Bob Gore shared reflections with his son Scott, about the discovery, the milestones and what's ahead.
Responsible Enterprise
Gore is a uniquely creative, technology-driven Enterprise focused on discovery and product innovation. Gore has served a variety of global markets for more than 60 years and has thrived by providing its customers with high-value products that enhance the quality of life. Associates take great pride in being part of a strong global Enterprise and in the broad contributions we make to society.
We believe Gore's success is a direct result of the values that are the foundation of our company's culture. This culture is built on a deeply held belief in Associates and in the innate drive of each person to reach his or her full potential. We are collectively committed to fostering a safe and healthy work environment where all Associates can develop their talents, enjoy their work, and responsibly direct their activities.
Gore's culture exerts a strong and steady influence on each of us to act with the highest integrity and responsibility. We are committed to meeting the needs of customers through our innovative, reliable products and to improving the communities in which we work and live. We have a continuing commitment to our legacy of taking a long-term view, and seek to make decisions that are consistent with this principle.
Awards & Distinctions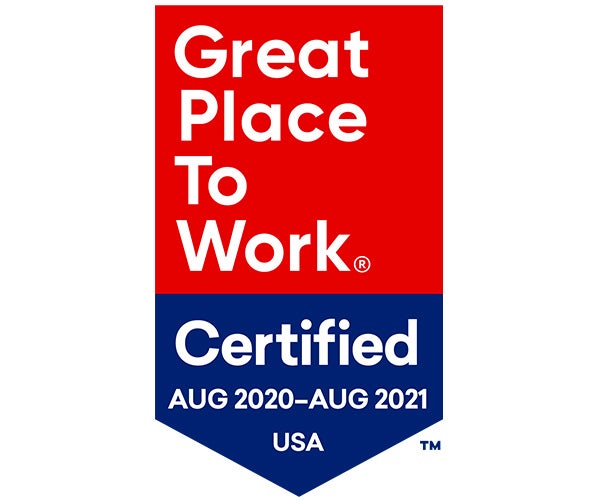 Gore is Great Place to Work-Certified™ in the U.S., France, Germany, Italy, Spain and Sweden.
Included on the "Fast 50" list of the "Most Innovative Companies in the World" by Fast Company magazine in 2009.
Recipient of the United Kingdom's 1989 Pollution Abatement Technology Award and the 1985 Prince Philip Award for Polymers in the Service of Mankind.
DuPont's prestigious Plunkett Awards recognized GORE‑TEX Soft Tissue Patch (1988), GORE‑TEX Radome Laminate (1989), ONE‑UP® Pump Diaphragms (1995), GLIDE® Floss (1995), STA‑PURE® Pump Tubing (2000), GORE‑TEX Antistatic Workwear (2002), ELIXIR® Strings (2004), GORE™ Universal Pipe Gasket (2004), GORE™ OMNIBEND™ fiber (2006), FLEXIBOND® product (2006), GORE® Turbine Filters (2013) and GORE™ High Temperature Capacitors (2018).
Bob Gore, former president and CEO, was inducted as a member of the National Academy of Engineering in 1995. In 2003, for his contributions to the chemical industry, he received the Chemists' Club Winthrop-Sears Medal from the Chemical Heritage Foundation. In 2005 the Society of Chemical Industry presented him with the Perkin Medal, the highest honor given in the U.S. for outstanding work in applied chemistry. He was inducted into the National Inventors Hall of Fame in 2006.
Founder Bill Gore was posthumously inducted into The Plastics Academy's Plastics Hall of Fame in 1990.
Bill and Vieve Gore were inducted into Junior Achievement's Delaware Business Leaders Hall of Fame in 1991 and into the National Business Hall of Fame in 2003.
Read About Gore
W. L. Gore & Associates, Inc. is as well known for its unique organizational style as it is for its unique products. If you're interested in reading what others have to say about our company, the books and articles listed on this page are good places to start.
Are you a student doing research on Gore? Be sure to check with your school librarian to find more resources. Due to the large number of inquiries we receive, we are no longer able to answer questions about our company from individuals.
Books
Gary Hamel, What Matters Now, Jossey-Bass, 2012
Edward Lawler II and Christopher Worley, Management Reset, Jossey-Bass, 2011
Peter Skarzynski and Rowan Gibson, Innovation to the Core, Harvard Business Press, 2008
Alan Deutschman, Change or Die: The Three Keys to Change at Work and in Life, Regan Books, 2007
Gary Hamel, The Future of Management, Harvard Business Press, 2007
R. Keith Sawyer, Group Genius: The Creative Power of Collaboration, Basic Books, 2007
Jim Collins, Good to Great: Why Some Companies Make the Leap... And Others Don't, HarperCollins, 2001
Robert Levering and Milton Moskowitz, The 100 Best Companies to Work For in America, Doubleday, New York, 1993
Articles
Deborah Ancona, Elaine Backman, Kate Isaacs, "Nimble Leadership," Harvard Business Review, July-August 2019
Drake Bennett, "The GORE-TEX Eye," Bloomberg Businessweek, May 2019
"The 100 Best Companies to Work For," FORTUNE magazine, 1998-2016
Robert Safian, "How to Lead in a Time of Chaos," Fast Company, October 2012
Laura Laing, "Profile: W. L. Gore & Associates," Exceptional (an Ernst & Young publication), July-December 2012
Eric Ng, "Engineering Corporate Creativity," South China Morning Post, July 2012
Rachel Emma Silverman, "Who's the Boss? There isn't One," The Wall Street Journal, June 2012
Tina Nielsen, "Company profile: W. L. Gore & Associates," Director magazine, February 2010
"The Fast Company 50," Fast Company, February 17, 2009
Reid Champagne, "Gore at 50," Delaware Today, July 2008
Gary Haber, "W. L. Gore: Weathering 50 Years of Change," News Journal, January 6, 2008
Paul J. Lim, "No Ideas? You're Not Alone--If You're in a Group, You'll Have a Better Shot at Being Creative," U.S. News & World Report, June 10, 2007
Ross Tucker, "Gore's Kelly: No Titles, All Team," Women's Wear Daily, November 16, 2005
"The Un-CEO," Fast Company, September 2005
Betty Hintch, "Strength in Product, Performance and Workforce Management," Human Capital, September 2004
Alastair McCall, editor, "Inspired All the Way to the Top" and "W. L. Gore: Making the Biggest Splash," The Sunday Times (London), March 7, 2004, 100 Best Companies to Work For special supplement
Alan Deutschman, "The Fabric of Creativity," Fast Company, December 2004
Ann Harrington, "Who's Afraid of a New Product?," FORTUNE, November 10, 2003
Michael Weinreb, "Power to the People," Sales & Marketing Management, April 2003
Laird Harrison, "We're All the Boss," Time, Inside Business edition, April 8, 2002
Rick Carter, "Quality's Different Drummer," Industrial Maintenance & Plant Operation, January 2002
Paul Judge, "How Will Your Company Adapt?," Fast Company, December 2001