Installation Guide: GORE® GR Sheet Gasketing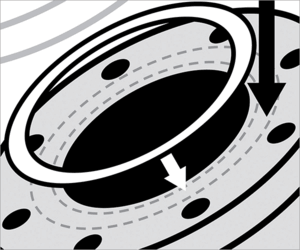 Installation Guides, United States
To achieve a reliable seal, adequate gasket stress must be applied during installation. The Gore torque tables provide end-users with an estimation of bolt preload for use during flange assembly.
---
1. Select the correct size gasket to match the flange dimensions.
Choose a gasket that matches the pressure class and nominal diameter of the standard flange:
2. Determine Torque Value
To achieve a reliable seal, adequate gasket stress must be applied during installation. The tables provide an estimation of torque for use during assembly of pipe flanges.
ASME B16.21 Gaskets in ASME B16.5 Steel Flanges
EN1514-1 Gaskets in EN 1092-1 Type 11 Form B
The German Chemical Industry Association, VCI, provides guidelines for bolted flange joint installation in chemical processing plants. These guidelines are based on a different set of inputs resulting in torque values different from those provided in the Gore EN1514-1 torque table. Gore has reviewed the August 2011 guidelines and supports the use of these VCI torque values when installing GORE® GR Sheet Gasketing.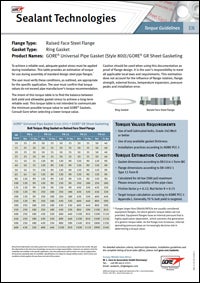 Torque Table: EN Raised Face Steel Flange, Ring, GORE® Universal Pipe Gasket (Style 800) or GORE® GR Sheet Gasketing
3. Review and Follow Standard Bolted Flange Assembly Practices.
GORE® Gasketing Products do not require special assembly practices. However, utilizing industry best practices is always recommended when assembling a bolted flange joint. Such practices have been developed by ASME, European Sealing Association (ESA), the Fluid Sealing Association (FSA) and the Association of German Engineers (VDI).
ESA/FSA Gasket Installation Procedures Assuring Joint Integrity and Maximum Safety
ASME PCC-1 Guidelines for Pressure Boundary Bolted Flange Joint Assembly
VDI 2200 - Tight flange connections: Selection, calculation, design and assembly of bolted flange connections
ASME also offers training classes on bolted flange joint assembly
Multiple organizations also offer EN 1591-4 specified training content for bolted flange joint assembly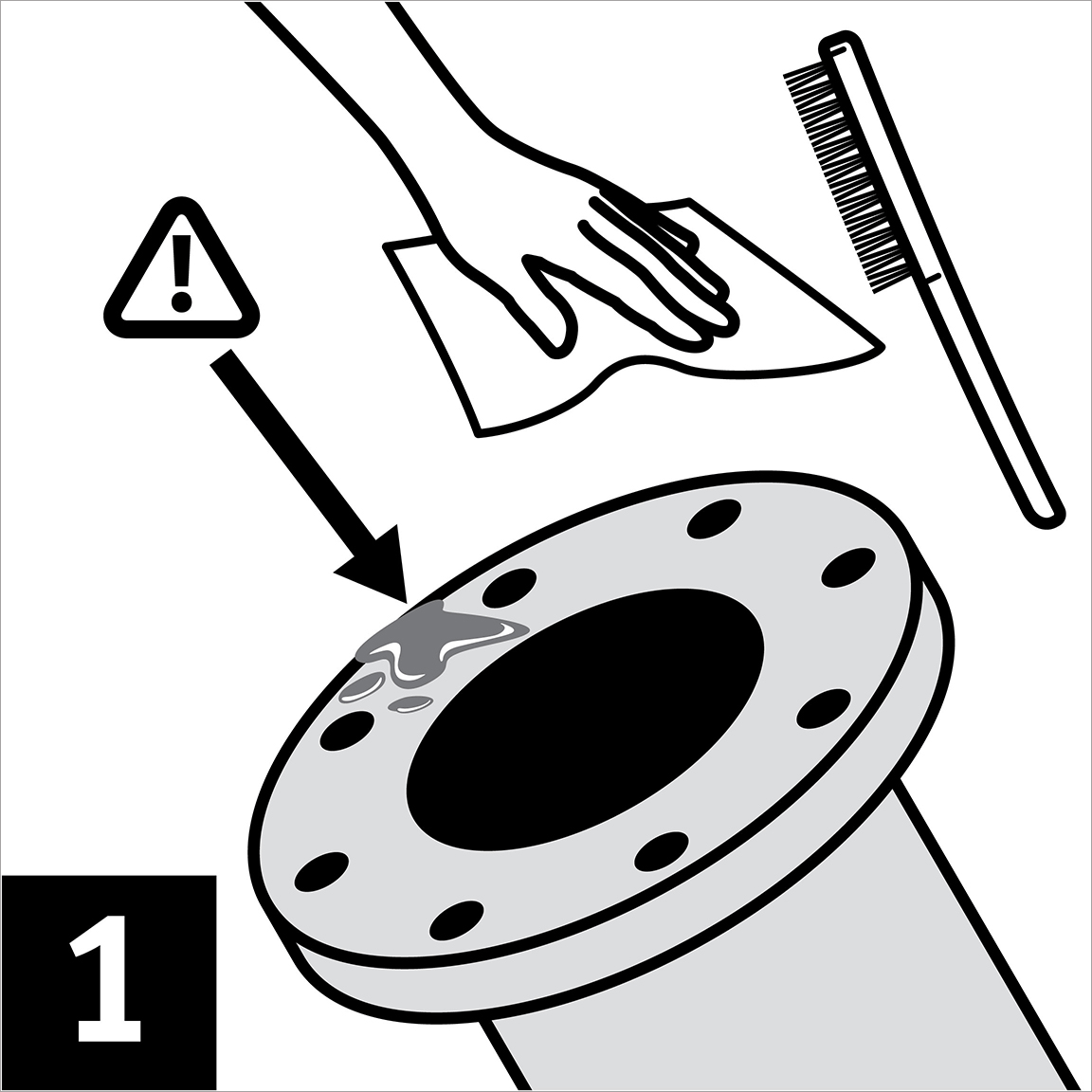 Ensure the sealing surfaces are clean, dry, and free of grease.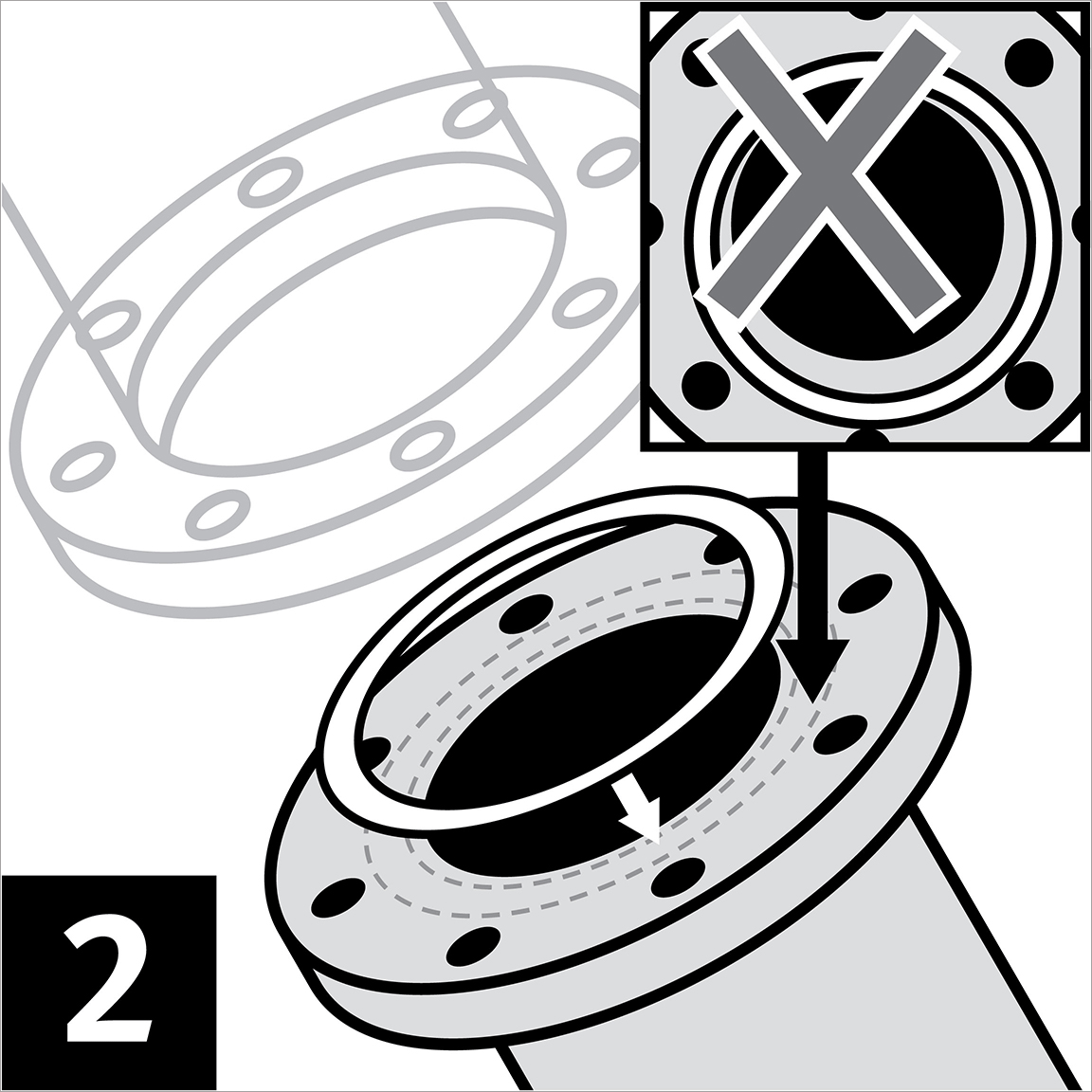 Position the gasket so that it is centered on the flange (use the bolts as a guide).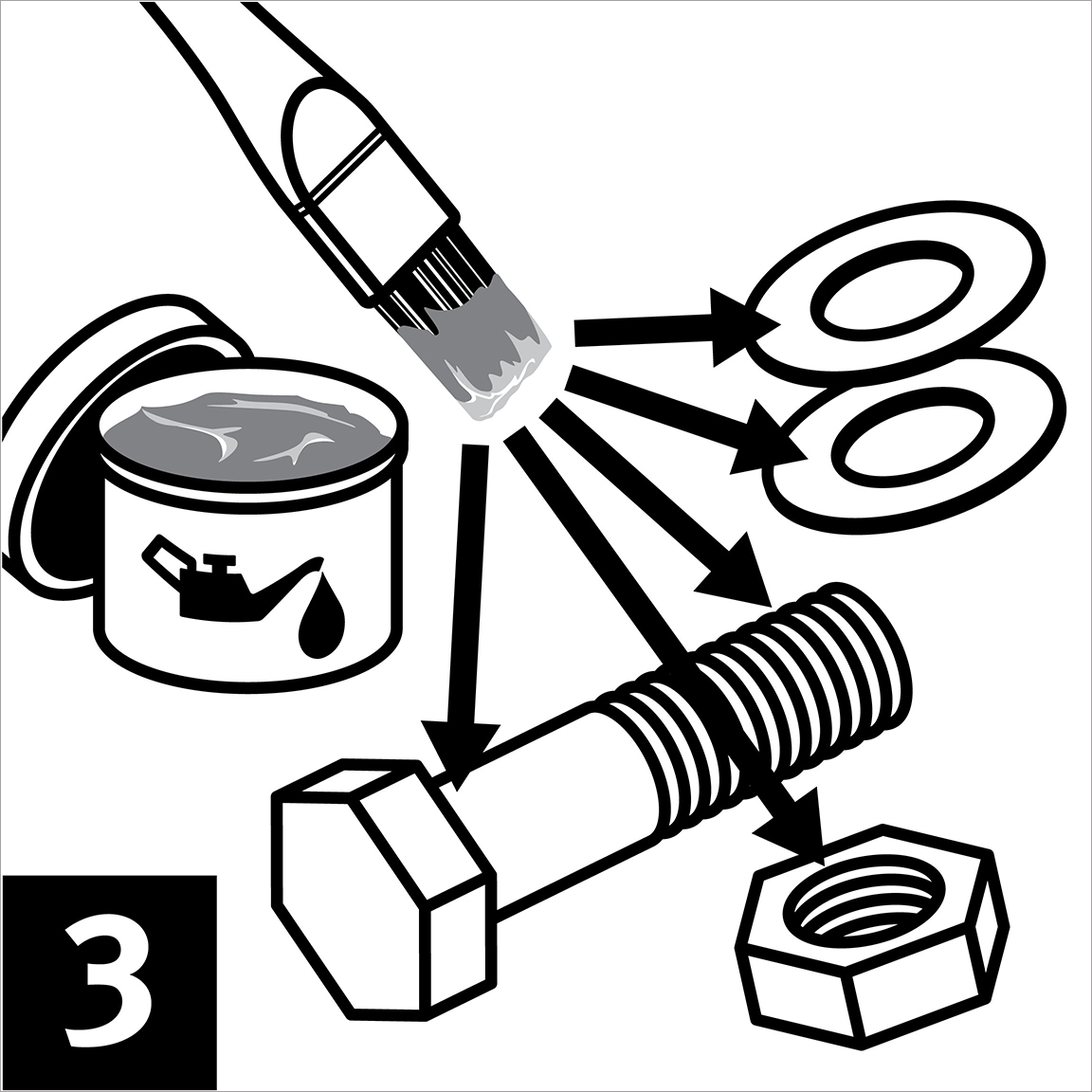 Lubricate the fasteners well. Be sure to lubricate all load bearing surfaces on the bolts, nuts, and washers.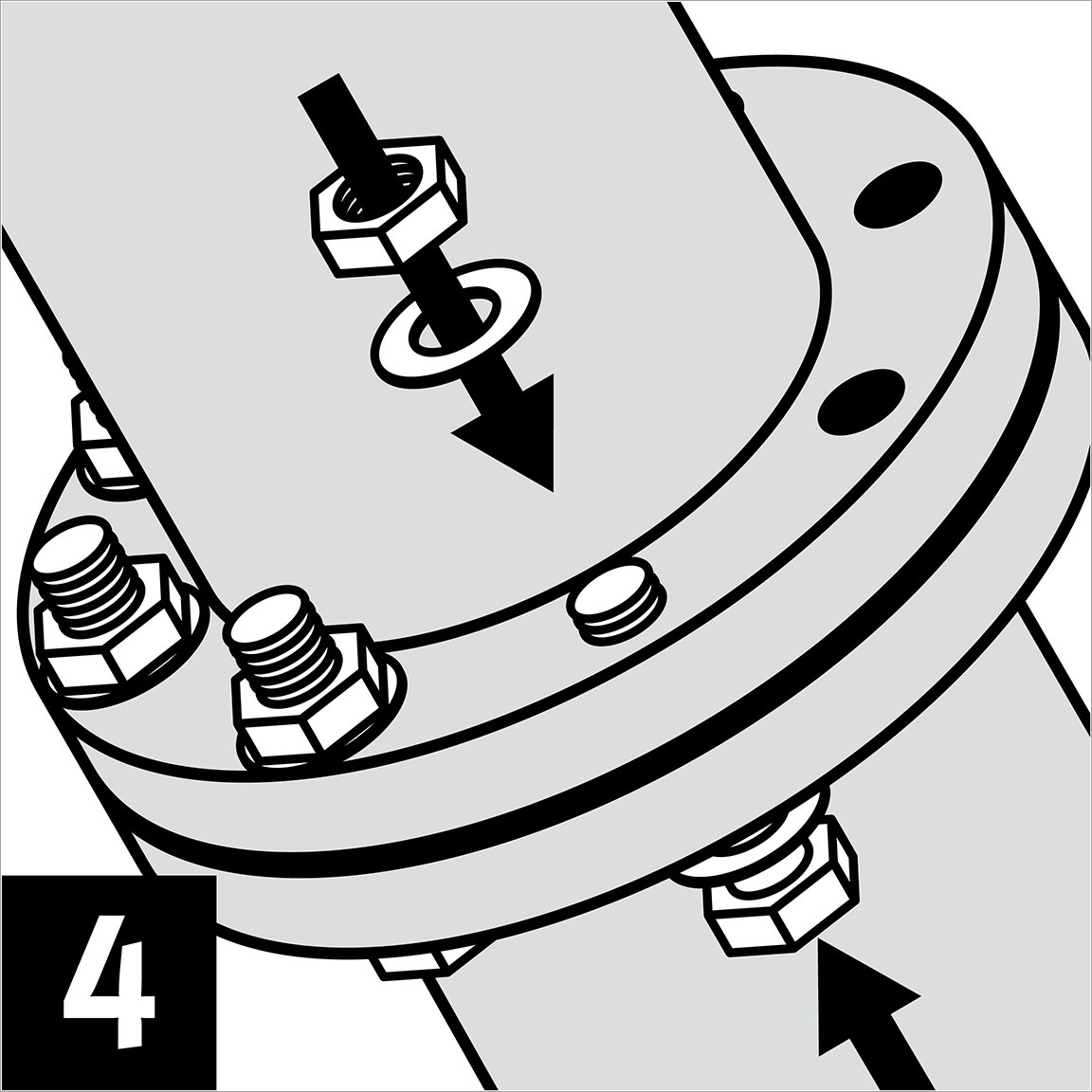 Assemble bolts, washers and nuts on the flange.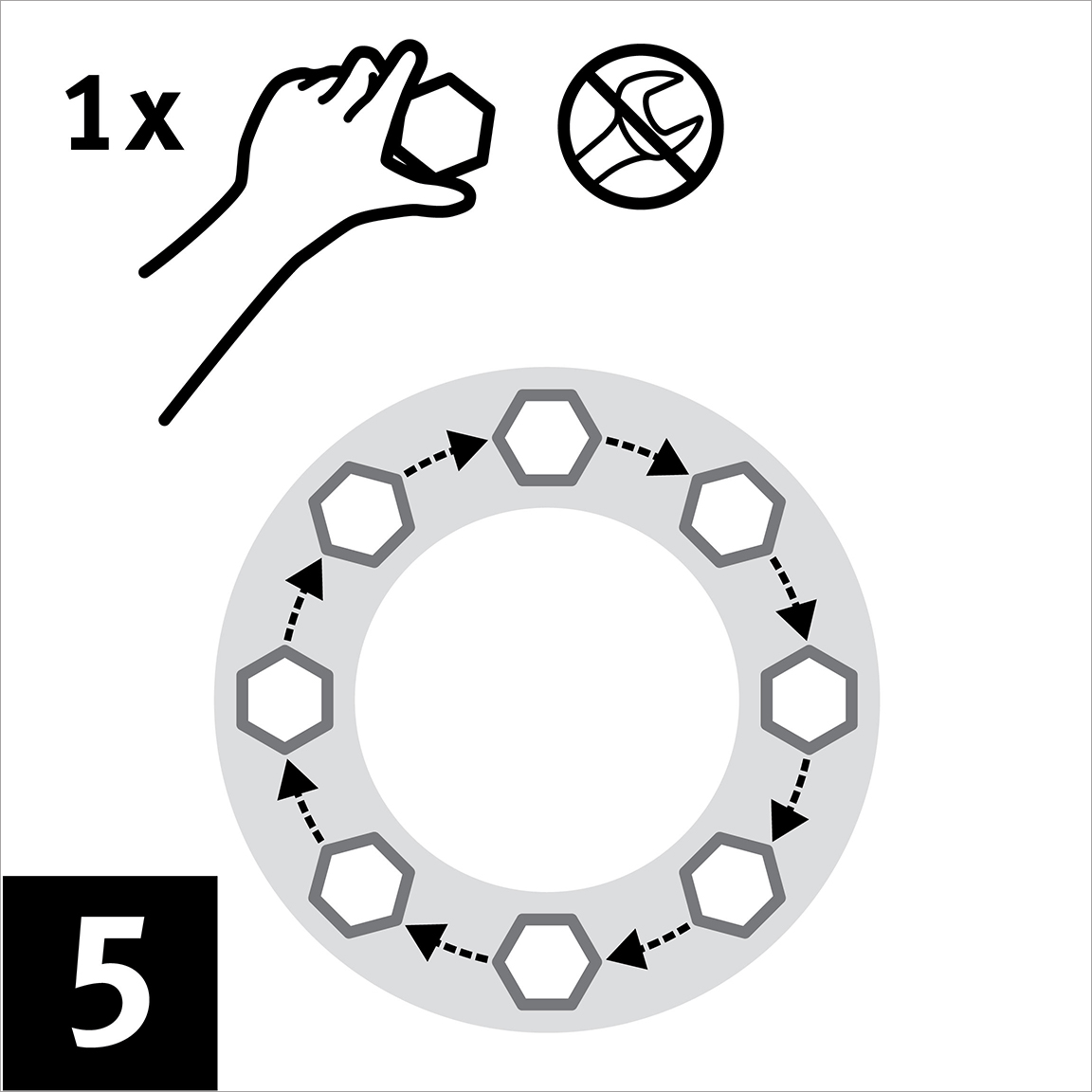 Finger-tighten the bolts, moving in a circular direction.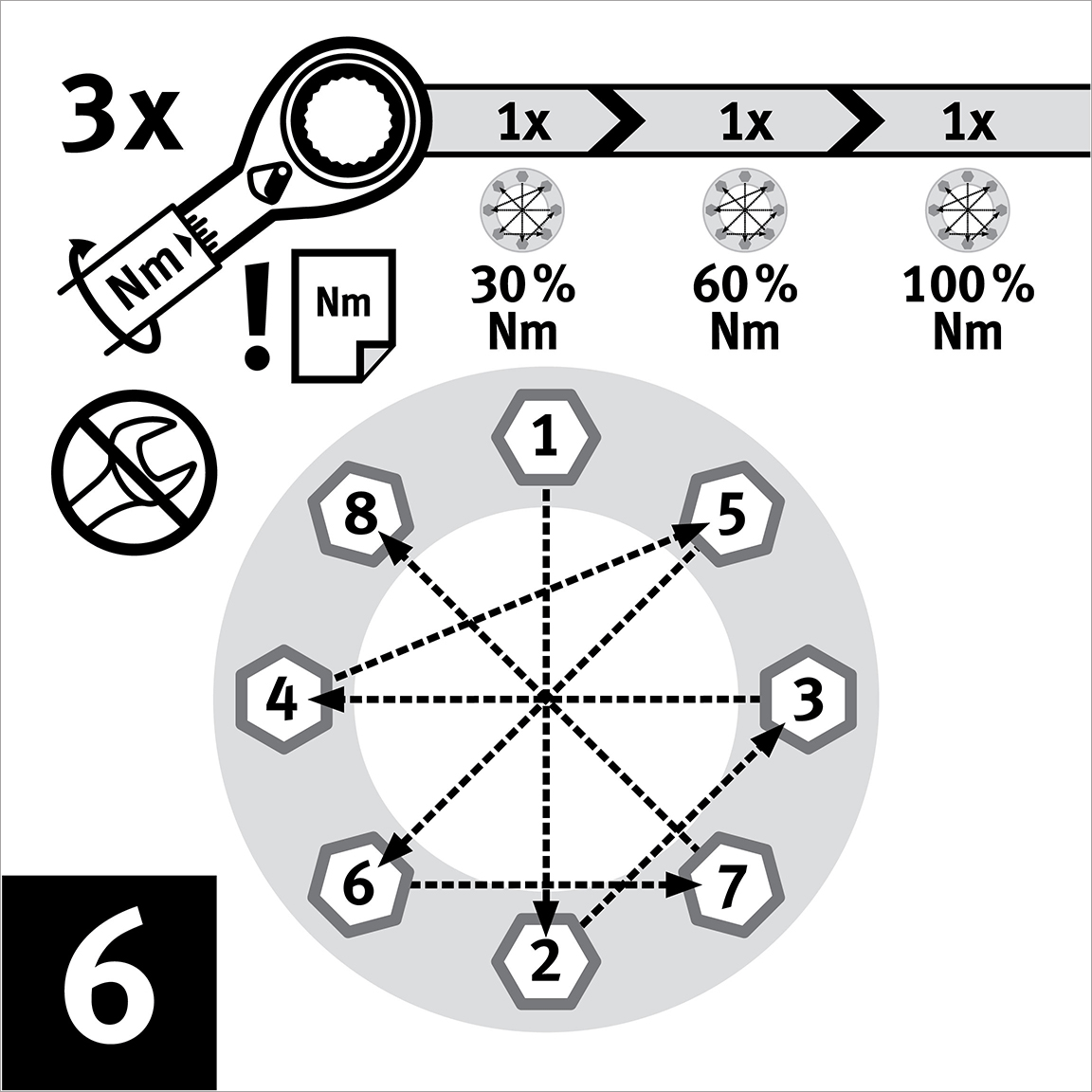 Utilize a calibrated torque device to torque each bolt in a star pattern sequence. Apply the torque in three passes:
1st Pass: 30% of Target Torque
2nd Pass: 60% of Target Torque
3rd Pass: 100% of Target Torque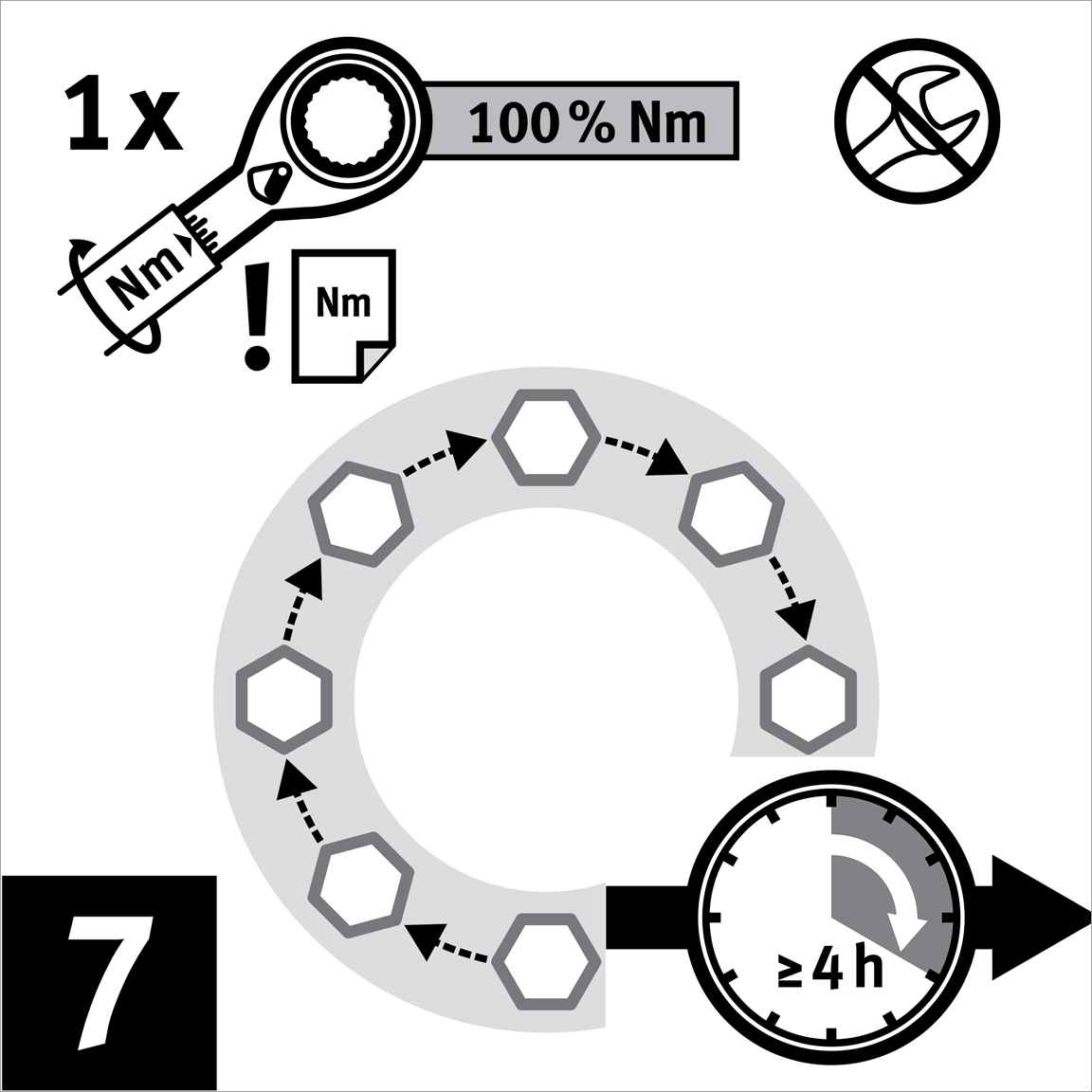 Apply the torque at 100% of Target Torque in a circular pass. Then wait 4 hours.
Complete the installation by performing circular passes until all bolts have acheived the target torque.
FOR INDUSTRIAL USE ONLY
Not for use in food, drug, cosmetic or medical device manufacturing, processing, or packaging operations.