Flyer: GORE® High Speed Data Cables — Sample Inventory for Aerospace & Defense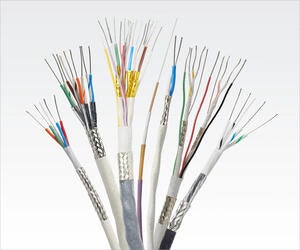 Brochures, English
Aircraft and military vehicle OEMs can review a complete list of selected, pre-qualified copper, fiber optic and hybrid cable samples from W. L. Gore & Associates. This way, you can validate our standard products in your specific application with lower technical and business risks to your program. Once you decide on a product, fill out a short online form and place your order with our authorized global distributors to receive your complimentary sample for prototyping and evaluation.
If you need help with available materials for your sample, prototype or small production requirements, contact a Gore representative today.
---
FireWire is a registered trademark of Apple, Inc., in the U.S. and other countries.
FOR INDUSTRIAL USE ONLY
Not for use in food, drug, cosmetic or medical device manufacturing, processing, or packaging operations.