Warranty Card for GORE® TENARA® Sewing Thread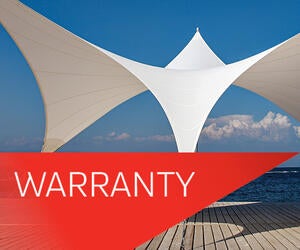 Warranty Information, English
GORE TENARA Sewing Thread will be delivered free from defects in materials and workmanship and will not be damaged by exposure to sunlight, weather or water during the lifetime of the fabric with which it is used.
---
This warranty does not apply to to defects resulting from fires, cuts, abrasion or improper sewing.
W. L. Gore & Associates, Inc. will:
Replace GORE TENARA Sewing Thread failing to meet this warranty; or refund the price of defective GORE TENARA Sewing Thread; and
Pay for an authorized dealer for the reasonable and customary expense to re-stitch any article that was entirely stitched with GORE TENARA Sewing Thread.
THIS LIMITED WARRANTY IS IN LIEU OF ALL OTHER EXPRESS WARRANTIES. Except as specified above, Gore will not be liable for any incidental or consequential damages. Some states do not allow exclusion of limitation of incidental or consequential damages, so the above limitation may not apply to you. This warranty gives you specific legal rights, and you may also have other rights that vary from state to state.
---
FOR INDUSTRIAL USE ONLY
Not for use in food, drug, cosmetic or medical device manufacturing, processing, or packaging operations.