GORE® Protective Vents Protect Surfboards from Damage by Sun, Sand and Water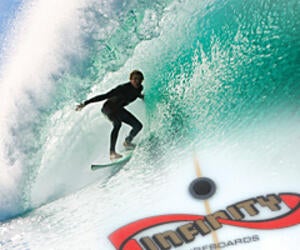 Case Studies, United States
Infinity Surfboards Company, located in Dana Point, California, designs a wide range of surfboards for a variety of surfer interests. The heat from the sun caused the air inside their surfboards to expand and the resulting pressure build-up caused delamination of the epoxy skin to occur.
---
Situation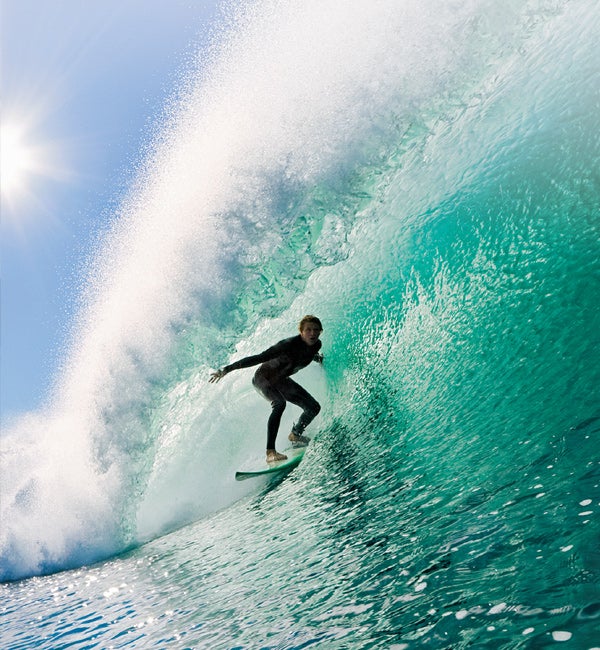 As the technology of surfboard construction changes, so do the considerations for pressure equalization. The industry uses either hollow core composite boards or an expanded polystyrene (EPS) foam core. With these constructions, there is more open air volume than previous versions. With heat from the sun, the air expands and the resulting pressure build-up causes delamination of the epoxy skin to occur. In order for the surfboard to be fit for use, the integrity of epoxy skin must be maintained. In addition, surfboards are exposed to rugged environments including contact with:
sand, dirt and debris
water
prolonged exposure in the sun
rapid temperature changes
harsh weather conditions
Why Vent?
Simply put, to maintain a high level of performance, a surfboard is a sealed enclosure that needs to maintain equalized pressure. GORE Protective Vents provide the best solution for equalizing pressure in sealed enclosures and eliminating the vacuum that draws in water and other harmful contaminants. The unique characteristics of these vents respond to pressure change by allowing air to enter and exit the enclosure continuously, ultimately increasing longevity of the board. Some surfboard manufacturers have remedied this with a mechanical venting valve which the surfer must close when in the water and open when on land, leaving a large margin for user error. GORE Protective Vents allow for zero maintenance because the vent is installed within the board. These vents comply with IP standards from IPX4 up to IP69K (high pressure, high temperature wash down applications). They also provide an effective barrier against harsh weather conditions (e.g., rain, high winds), while allowing water vapor to exit quickly.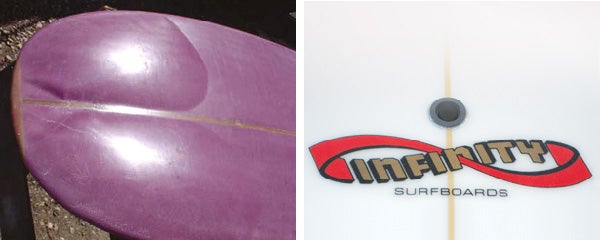 View an online video from Infinity Surfbords:
FOR INDUSTRIAL USE ONLY
Not for use in food, drug, cosmetic or medical device manufacturing, processing, or packaging operations.