PPAP (Production Part Approval Process) Overview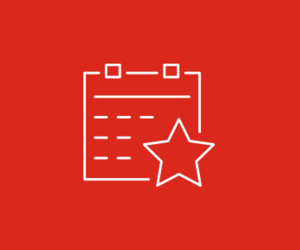 Technical Information, English
PPAP is integral to the IATF16949:2016 Quality System
PPAP defines generic requirements for production part approval. It ensures that parts manufacturers, like Gore, document our capability to consistently meet your product specifications when manufacturing that product at quoted production levels. 
---
There are different PPAP Levels, each with different types of documentation. In consultation with your Gore representative, you choose the Level that meets your needs. As you might expect, Level 1 involves the least amount of documentation. But a higher number does not always mean more documentation. As shown below, Level 3 actually requires the most documentation.
Whether you choose Level 1, 2, 3 or 4, Gore has streamlined the process to eliminate complexity and confusion — so you get your completed PPAP documents promptly!
PPAP Levels and Documentation
Level 1
Level 2
Level 3
Level 4
Turnaround
1 Week
3-5 Weeks
3-5 Weeks
3-5 Weeks
Parts Submission Warrant (PSW)
A one-page cover sheet that you sign and return upon completion of the PPAP approval process.
Product Samples
Drawing
Marked Drawing
Marked Drawing
Marked Drawing
Marked Drawing
IMDS Report ID
If Requested
If Requested
If Requested
If Requested
Other Documentation
NONE
LIMITED
(Only the six items noted below)
COMPLETE
(All supporting items noted below)
AS REQUIRED:
Customer may request any of the items listed at left, under Level 3.
PFD (Process Flow Diagram)
PFMEA (Process Failure Mode Effect Analysis) or PFMEA Coversheet
Control Plan
(lists Quality Controls for manufacturing)
Dimensional Data
(for parts made from production tooling)
Material Performance Data (for parts made from production tooling)
Lab Scope
(Gore lab capabilities)
Gauge Reliability & Repeatability (verifies the measuring instruments used in manufacturing)
Standard Packing Form (Gore packaging info)
Certificate of Compliance (Gore manufacturing complies with product specs)
Material Certificate of Compliance
(Gore material complies with product specs)
When Is a PPAP Needed?
When you are purchasing a GORE Automotive Vent for the first time. (This includes current customers who begin purchasing parts from a different manufacturing facility.)

When you, or we, make any change that affects the form, fit, or function of the GORE Automotive Vent.

When you request it. (Customers may request a PPAP for reasons such as annual recertification or a change in engineering drawings.)
When a PPAP is needed, Gore is not permitted to ship parts to you until you have signed and returned the Parts Submission Warrant (PSW) form, which signals completion of the PPAP approval process.
To initiate a PPAP, contact your Gore representative or use this link.
Are There Exceptions?
Yes, you may sign a waiver so that product can be shipped before PPAP Approval is complete. There are two types of waivers:
Waiver of PPAP just for the first shipment. This allows an order to be processed and the first shipment to be sent out, even though the PPAP Approval process is not yet completed.
Waiver that attests that no PPAP is needed. Therefore, Gore is free to process your initial and all future orders, and ship product without delay.
Need a waiver? Ask your Gore representative. 
---
Construction, Mining, Agriculture, Earth-Moving or Industrial Equipment, Marine applications, or Off-Road Motorized Dirt Bikes, Quads, etc.: Automotive PPAP requirements do not apply to you. Please visit GORE® Protective Vents to see their portfolio of products engineered specifically for your applications.
FOR INDUSTRIAL USE ONLY
Not for use in food, drug, cosmetic or medical device manufacturing, processing, or packaging operations.