How are testing and failure mode analysis critical in accelerating the transition to net zero?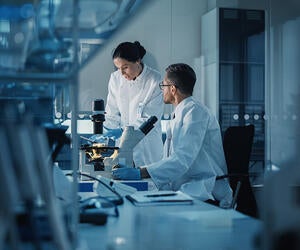 Industry Articles, English
The fuel cell industry is still in a development stage, but moving rapidly towards mass commercialization. Explore how Gore is testing and observing field returns to establish where innovation and investment are needed most – from both Gore and the customer's perspective.
---
About the Article
In a captivating Q&A session with Simon Cleghorn, a Global Product Specialist in the Clean Energy division at Gore, we gained valuable insights into the crucial role of testing and failure mode analysis in accelerating the transition to a net-zero future. Gore's extensive testing capabilities, ranging from in-situ to ex-situ methods, play a pivotal role in ensuring the fitness for use of our fuel cell products throughout the entire development process.
Collaboration with customers is key. By closely working together, we gain valuable insights into how products operate within different systems and applications. This collaboration enables us to identify areas where innovation is needed, accelerating time-to-market and providing cost-effective solutions. 
Gore's approach to post-mortem analysis is integral to continuous improvement. We analyze product performance limitations and failure modes, developing hypotheses and targeted experiments. This process may lead to alternative membrane solutions, changes in stack design or operation, and the development of accelerated stress testing and new materials. Ultimately, we aim to integrate our product with the customer's operational solution to achieve desired goals. Furthermore, our high-volume manufacturing capacity ensures a secure supply of high-quality products, supporting effective change management and targeted innovation.
Simon emphasized that a holistic failure mode analysis is crucial for the fuel cell industry's progress. By understanding failure mechanisms and developing solutions, Gore strengthens application support and drives industry advancement. Through testing and observation of field returns, we identify areas where innovation and investment are needed most. Failure mode analysis helps anticipate future application requirements and guides the development of products to meet those needs.
To gain a deeper understanding of Gore's testing capabilities and our role in accelerating the transition to net-zero, we encourage you to read the full article.
To get this story in a nice and easy to print or share format, please download the PDF by submitting the form below:
FOR INDUSTRIAL USE ONLY
Not for use in food, drug, cosmetic or medical device manufacturing, processing, or packaging operations.