GORE® USB Cables for Defense Aircraft
Our sturdy cable bundles deliver non-stop signal transmission for instant data uploads/downloads while supporting the latest power management systems. They continue to meet the defense sector's requirements for higher data rate cables in sophisticated avionics that can survive extreme environments.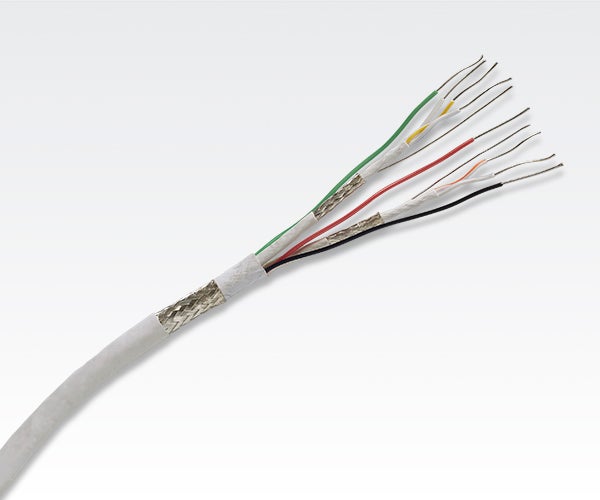 Download technical information — including cable properties/characteristics, applications, qualifications, connector options, cable preparation, and ordering information.
English (U.S.)
All Resources For GORE® USB Cables for Defense Aircraft
Overview
The success of any mission depends greatly on aircrew being able to access digital content immediately without any signal or data glitches. They also need to charge their portable electronic devices as quickly as possible without delay.
Added Durability for Lifetime Performance
GORE USB Cables in 2.0 and 3.1 versions equally deliver non-stop signal transmission up to 10 Gb ensuring high volumes of mission-critical content are uploaded and downloaded in time. Our cable bundles also support the latest power management systems so that aircrews can charge their portable electronic devices quickly and easily. Just as important, they withstand the harshest aircraft environments because of the added durability in the construction that provides enhanced protection for a long lifecycle.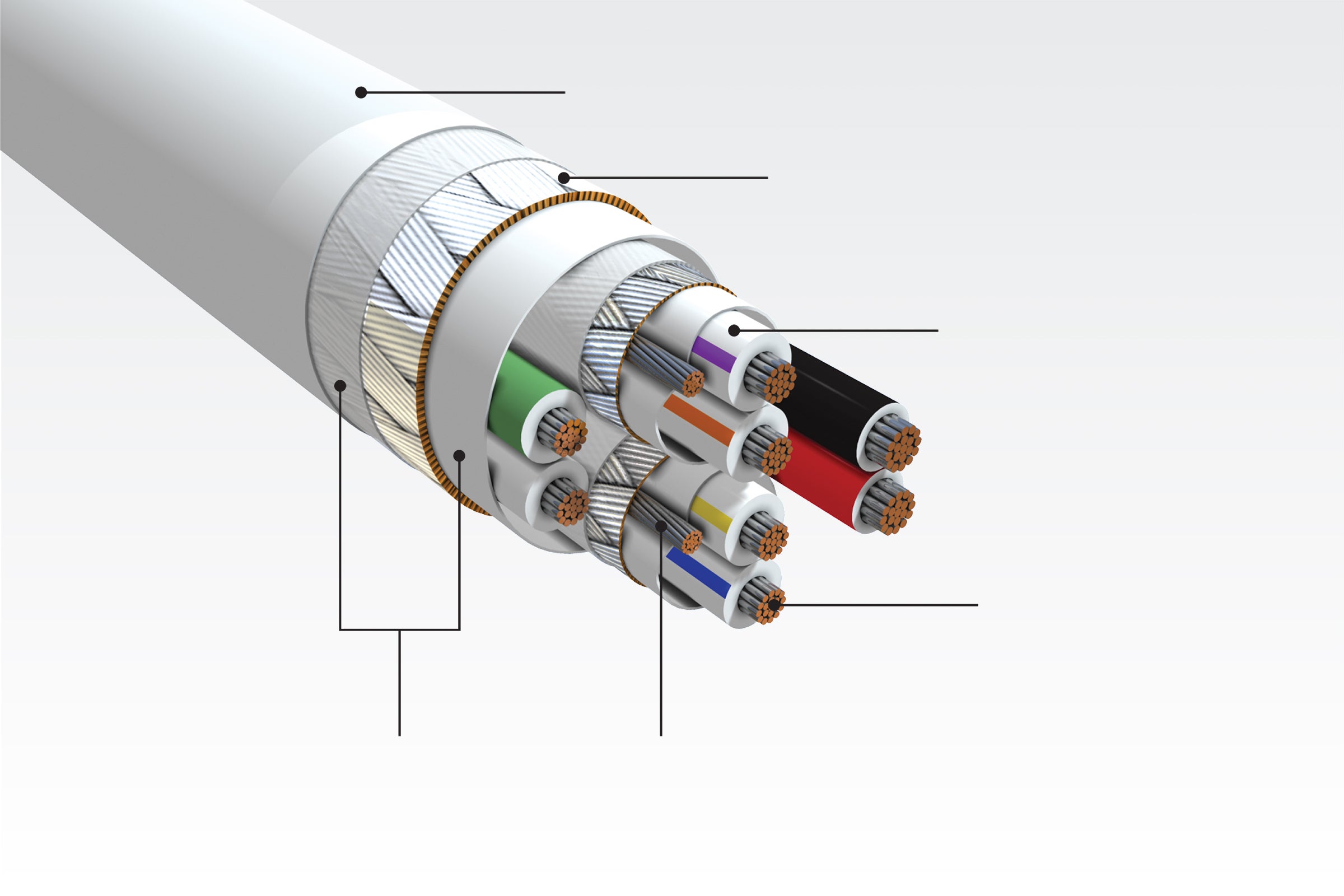 Sturdy bundle design of GORE USB Cables
Applications
GORE USB Cables are engineered to perform reliably in a variety of aircraft applications, including:
content loading
data transfer
digital video systems
electronic flight bag (EFB)
portable electronic devices
power remote devices
If you have any questions or to discuss your specific application needs, please contact a Gore representative.
Benefits
GORE USB Cables provide aircraft system architects and engineers with many benefits that improve electrical and mechanical performance such as:
non-stop signals for high-speed data transmission up to 10 Gb
ensure high volumes of critical content are uploaded/downloaded instantly
support latest power management systems to charge devices quickly
sturdy bundle design withstands extreme environments for long lifecycle
compatible with variety of high-speed aerospace connector systems/backshells
selected pre-qualified samples with short lead times for prototyping and evaluation
low technical risk based on validated product performance in real-world conditions
For more information about the benefits of our cables, please contact a Gore representative.
Properties
These values demonstrate the electrical, mechanical and environmental performance of GORE USB Cables.
Electrical Property
Value
Standard Impedance (Ohms)
High-Speed Pairs
Low-Speed Pair

90 ± 5
90 ± 10
Typical Operating Voltage (V)
< 15
Nominal Velocity of Propagation (%)
80
Nominal Time Delay ns/m (ns/ft)
4.07 (1.24)
Capacitance pF/m (pF/ft)
50.0 (15.2)
Maximum Skew Within Paira ps/m (ps/ft)
15.0 (4.6)
Dielectric Withstanding Voltage (Vrms)
Conductor-to-Conductor
Conductor-to-Shield

1500
1000
a Shielded twisted pairs only.
Mechanical / Environmental Property
Value
Jacket Material
Engineered Fluoropolymer
Jacket Color
White (Laser Markable)
Conductor
Silver-Plated Copper Alloy
Conductor Color Coding
High-Speed Pairs: Blue/White, Yellow/White, Orange/White, Violet/White
Low-Speed Pair: Green/White
Power: Black/Red
Dielectric Material
ePTFE/PTFE
Temperature Range (°C)
-65 to +200
Part Numbers and Drawings
Download the drawings to view cable characteristics, like diameter, weight, minimum bend radius, and insertion loss.
Qualifications
GORE USB Cables have undergone substantial qualification testing to ensure they meet the most current industry standards and our customers' requirements.
ABD0031 (AITM 3.0005); BSS7239: Toxicity
ABD0031 (AITM 3.0008B); BSS7238; FAR Part 25, Appendix F, Part V: Smoke Density
ANSI/NEMA WC 27500: Environmental Testing, Jacket and Marking
CS/FAR Part 25, Section 25.853, Appendix F, Part I (b)(7): Flammability
SAE AS4373™: Test Methods for Insulated Electric Wire (Contact Gore for available data)
Fill out a short form to receive a complimentary sample of our pre-qualified cables for prototyping and evaluation from our authorized global distributors, Air Cost Control (Europe) or WireMasters (US).
Resources
Recent News
FOR INDUSTRIAL USE ONLY
Not for use in food, drug, cosmetic or medical device manufacturing, processing, or packaging operations.