GORE® USB Cables for Defense Aircraft
Our cable bundles reliably meet USB 2.0 and 3.1 protocol requirements. They deliver non-stop signal transmission for instant high-volume content uploads and downloads while also keeping carry-on devices powered. With sturdy construction, our aviation cables are proven to survive the most brutal environments they encounter, outliving alternative designs.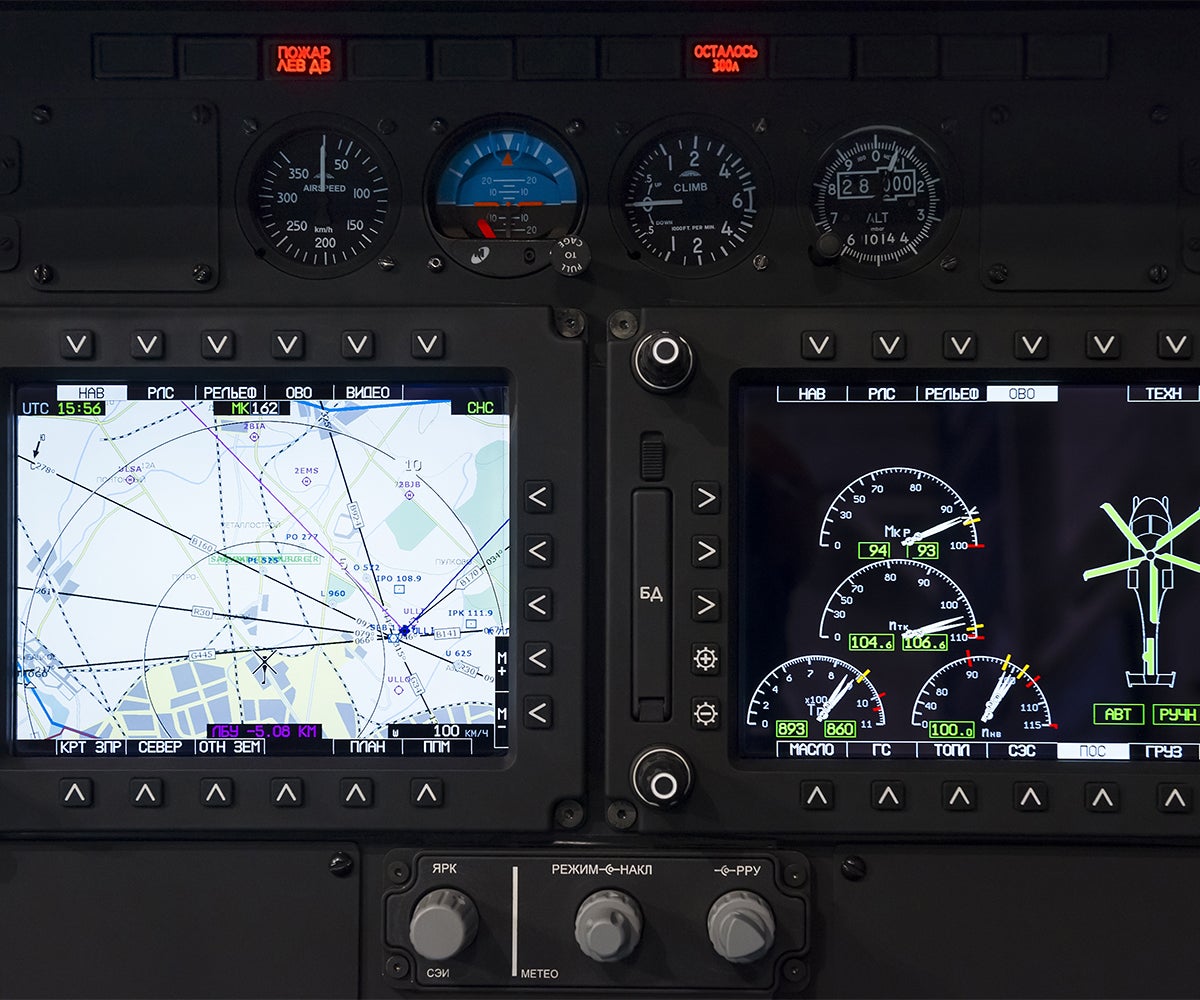 ACCESS DIGITAL CONTENT AND CHARGE DEVICES IN A SPLIT SECOND.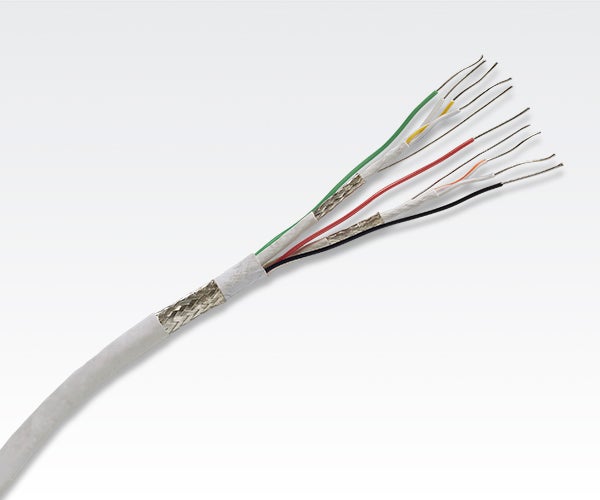 To maintain operation of essential aviation systems, aerospace wire and cable must deliver high-speed data transfer and a rugged design. GORE USB Cables for Aircraft from W. L. Gore & Associates keep up with these demands with nonstop signal transmission up to 10 Gb and rapid charging to keep devices powered for crew and passengers alike. Thanks to a rugged design tested to the most rigorous industry standards, our USB 2.0 and USB 3.1 cables withstand a lifetime of exposure to harsh aerospace environments while continuously providing reliable performance.
English (U.S.)
All Resources For GORE® USB Cables for Defense Aircraft
Overview
NON-STOP SIGNAL TRANSFER
The success of any mission depends greatly on aircrews receiving critical information immediately without any signal or data glitches. They also need to charge their portable devices as fast as possible without interruptions.
Available in 2.0 and 3.1 versions, GORE USB Cables offer nonstop signal transmission up to 10 Gb without failure. They make sure high volumes of data and video are uploaded and downloaded instantly on avionics, so aircrews get real-time Intel.
Each aircraft USB cable also supports the latest power management systems so military personnel can charge their carry-on devices quickly and easily without delay.
LIFETIME PROTECTION
Airborne environments can be extremely challenging for power and data cables, exposing them and sensitive avionics to brutal conditions. So for added protection, we manufacturer our RF shielded USB cable bundles with engineered fluoropolymer materials proven to deliver a lifetime of service. They can easily tolerate the most harmful conditions, like extreme temperatures, abrasion, chemicals and more.
What's more, our unique materials are lighter weight than alternatives, so they won't add unwanted weight to aircraft when you connect our military USB cable bundles to avionics.
You can trust that sturdy, lightweight GORE USB Cables for defense aircraft will perform without failure and last long after the alternatives have surrendered to the environment.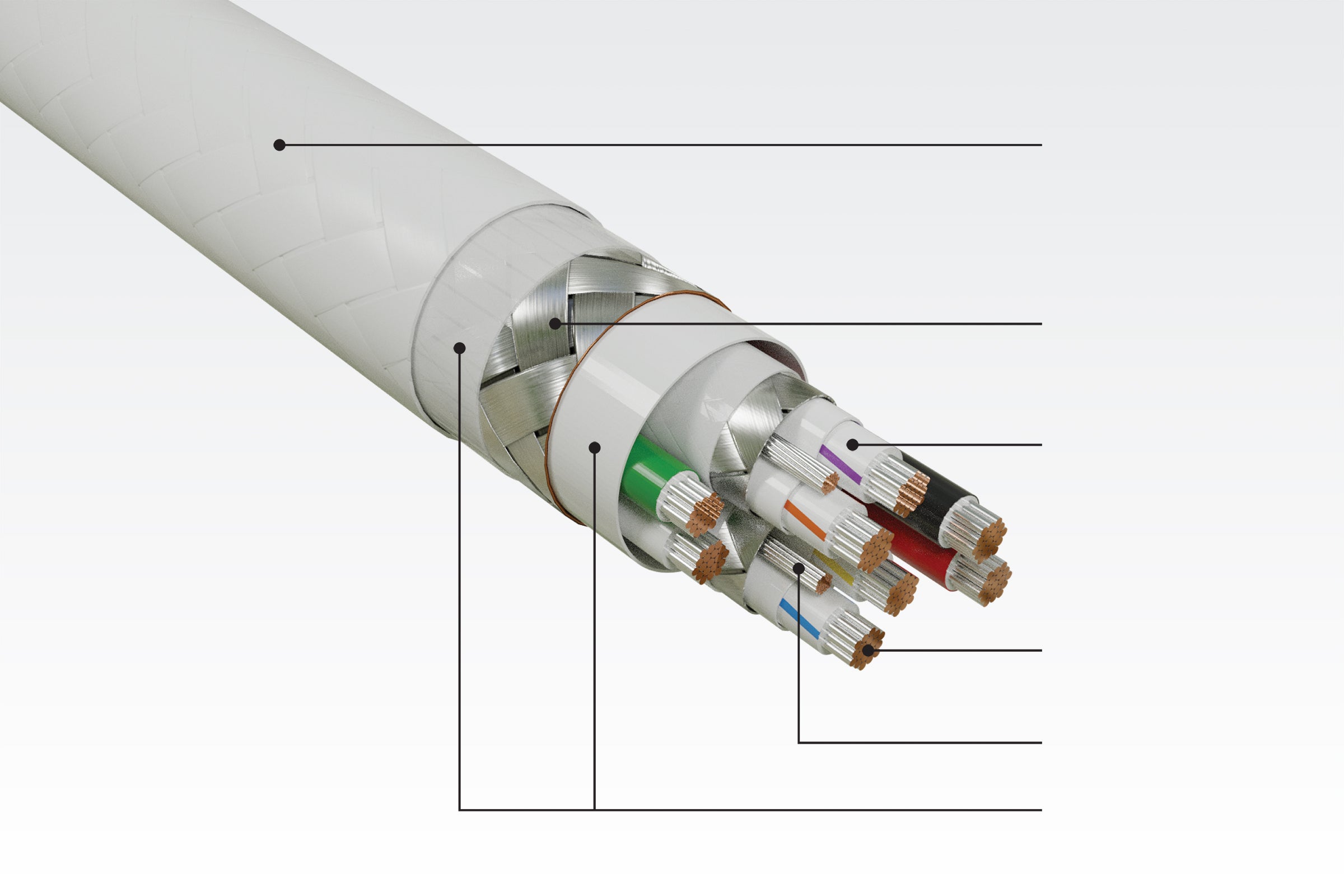 Sturdy, lightweight construction of GORE USB Cables.
Applications
PROVEN PERFORMANCE ACROSS AIRCRAFT APPLICATIONS
GORE USB Cables deliver trustworthy results in a variety of high power and high data rate transmission applications, like:
content loading
data transfer
digital video systems
electronic flight bag (EFB)
portable electronic devices
power remote devices
Our Mil-Spec USB cables can also be terminated with a variety of leading high-speed aerospace connector systems and backshells, like ARINC and MIL-STD-38999 with size 8 contacts. If you have any questions or to discuss your specific application needs, contact a Gore representative today.
Features & Benefits
GORE USB Cables are engineered with unique features that make them more durable against challenging environmental factors and aircraft conditions, including:
chemically inert, temperature- and abrasion-resistant materials
lightweight cable bundle construction
Our cable bundles provide aircraft system architects and engineers with many benefits that improve electrical, mechanical and environmental performance such as:
meet 2.0 and 3.1 high data rate protocol requirements
nonstop signals for high speed data transmission up to 10 Gb
instant high-volume content uploads/downloads to receive real-time Intel
charge carry-on devices quickly and easily without delays
lifetime protection against brutal aircraft conditions, like extreme temps
compatible with a variety of high-speed connector systems and backshells
selected pre-qualified samples with short lead times for prototyping and evaluation
low risk based on validated product performance in real-world conditions
For more information about the features and benefits of our cable bundles, contact a Gore representative today.
Properties
These values demonstrate the electrical, mechanical and environmental performance of GORE USB Cables for defense aircraft.
Electrical Property
Value
Transmission Speed Gb
Up to 10
Standard Impedance Ohms
High-Speed Pairs
Low-Speed Pair

90 ± 5
90 ± 10
Typical Operating Voltage V
< 15
Nominal Velocity of Propagation %
80
Nominal Time Delay ns/m (ns/ft)
4.07 (1.24)
Capacitance pF/m (pF/ft)
50.0 (15.2)
Maximum Skew Within Paira ps/m (ps/ft)
15.0 (4.6)
Dielectric Withstanding Voltage Vrms
Conductor-to-Conductor
Conductor-to-Shield

1500
1000
a Shielded twisted pairs only.
Mechanical / Environmental Property
Value
Jacket Material
Engineered Fluoropolymer
Jacket Color
White (Laser Markable)
Conductor
Silver-Plated Copper Alloy
Conductor Color Coding
High-Speed Pairs: Blue/White, Yellow/White, Orange/White, Violet/White
Low-Speed Pair: Green/White
Power: Black/Red
Dielectric Material
Expanded PTFE/PTFE
Temperature Range °C
-65 to +200
Part Numbers & Drawings
We invite you to download drawings of our USB cable construction to view characteristics like diameter sizes, weight, insertion loss values and use lengths.
Qualifications
GORE USB Cables for Defense Aircraft have undergone substantial qualification testing to ensure they meet the most current industry standards and our customers' requirements.
ABD0031 (AITM 3.0005); BSS7239: Toxicity
ABD0031 (AITM 3.0008B); BSS7238; FAR Part 25, Appendix F, Part V: Smoke Density
ANSI/NEMA WC 27500: Environmental Testing, Jacket and Marking
CS/FAR Part 25, Section 25.853, Appendix F, Part I (b)(7): Flammability
SAE AS4373™: Test Methods for Insulated Electric Wire (Contact Gore for available data)
For more information about the qualifications of our cable bundles, contact a Gore representative today.
More Information
LEARN MORE ABOUT GORE USB CABLES OR ORDER NOW
Gore's military-grade USB cable bundles for 2.0 and 3.1 protocols offer the power, speed, sturdiness and reliability necessary for critical avionics and portable devices. Get a sample of our tested, pre-qualified cable bundles shipped within 48 hours to evaluate in your application. You can also browse the sample library of our other high data rate solutions for evaluation.
For technical information contact a Gore representative today. If you're ready to place an order now, connect with our trusted distributor.
Resources
Recent News
FOR INDUSTRIAL USE ONLY
Not for use in food, drug, cosmetic or medical device manufacturing, processing, or packaging operations.