Manufacturers are asked to increase profits yet reduce costs, increase production yield yet reduce steps in the processing chain, and do so under tight regulations. Gore helps manufacturers improve their bottom lines with partnership and solutions for sealing, filtration, venting and more.
Industrial & Manufacturing Products
Today's manufacturers need to do more with less.
To stay competitive in their markets, manufacturers need to increase their production yield; incorporate new technology, like process automation; and take greater ownership of their market share with new product offerings — all while adhering to a growing list of regulations, standards and legal requirements.
Meanwhile, they also need to reduce their production costs; cut down on equipment maintenance and downtime; reduce the steps in their processing chain, which may necessitate reducing products and partnerships; shorten the innovation cycle required to devise new products and processes; and, perhaps most critically, reduce emissions.
Across the spectrum of manufacturing types — from chemicals processing, to oil and gas, to the production of semiconductors — as regulations grow more stringent, and as markets grow more crowded, manufacturers need process components that control emissions, perform efficiently to optimize their processes, and deliver long-term value.
Beyond products, these manufacturers need partners to help them navigate this evolving industry and its increasing demands.
A Proven Partner
Gore is a longtime partner and product supplier for the industrial and manufacturing industry. Our product offerings include sealing solutions, filter bags, cables, vents and more, and each is designed for efficiency. As a result, Gore products are proven to shorten production time, increase yield, and reduce maintenance and downtime — and, therefore, costs.
At the root of our products' success is Gore's materials science expertise, particularly related to expanded PTFE and other fluoropolymers. Rather than deliver out-of-the-box products, we devise solutions that suit the application and deliver high value over time. For instance, if an application involves chemical exposure, we'll manipulate ePTFE to enhance its inherent chemical inertness; therefore, the materials won't lose their physical properties even after repeated exposure to chemicals. As a result, our products have long lifetimes and require less maintenance, which can be costly to both profits and production time.
At Gore, our partnership extends beyond the sale. We assess and understand each client's entire system, not just the part our product will play. Our in-depth consultation, coupled with our materials expertise, allows us to deliver the right solution that will perform well over time.
Solutions Across the Industry
There isn't anything one-size-fits-all about the industrial and manufacturing industry, especially because it serves so many markets: computing, cleaning products, and oil and gas, to name a few. What we provide are products aligned by their high-quality performance over time, no matter what duty they're asked to perform.
Most every manufacturing plant relies on the performance of its cables. Gore has supplied high-performance cables across industries for more than 50 years; as technology has evolved, so has the roles our cables have played. Now, we contribute cables designed for harsh industrial environments to automate processes in chemical, semiconductor, and oil and gas manufacturing. Our cables and cable assemblies don't outgas, contributing to purity in cleanrooms and other environments where process security is paramount. Additionally, our cables are designed to withstand extreme temperatures, flying chips and sparks, chemicals, radioactive areas, vacuum, clean rooms, and mechanical abrasion and cutting.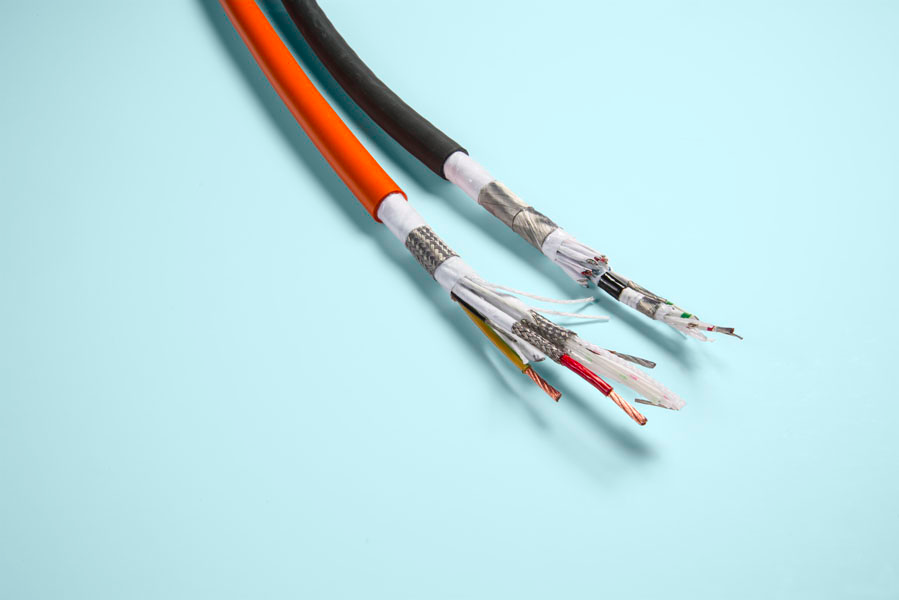 Chemical manufacturing requires precision, control and seals that stay in place. To maintain the strongest of seals, we provide 100% ePTFE gasket tape, joint sealants, sheet gaskets and pipe gaskets. When used to secure seals on industrial equipment — including steel piping, steel flanges and fiber-reinforced glass flanges — our chemically inert sealing solutions resist attack by every chemical except molten alkali metals and elemental fluorine.
We also provide these sealing solutions for semiconductor processing, along with a variety of filters and microfiltration media. Even the smallest amount of contamination can impair how semiconductors operate. The high airflow rates and inherent waterproofness of our filters enable processes to remain pure and uncontaminated.
Pollution and emissions control is a concern across the industry, especially with regulations mounting. Our Mercury Control Systems are stackable, easy-to-install modules that capture elemental and oxidized mercury from flue gas streams, reduce SO2 concentrations, and are insensitive to SO3 and VOCs in coal-fired boiler applications and cement plants. Meanwhile, our numerous baghouse filter solutions — including the REMEDIA® Catalytic Filtration System and GORE® DeNOx Catalytic Filter Bags — proactively reduce or destroy toxins to help you meet compliance requirements.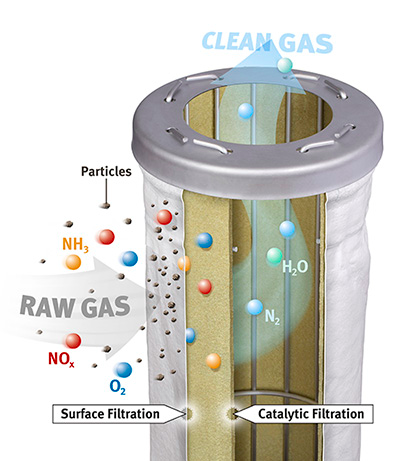 Other solutions Gore provides are:
inert, non-aging fibers for industrial equipment covers and scrims, which may be woven into dimensionally stable air, liquid filter media or loose weaves
protective vents that keep dust, dirt and other particles from entering or impairing outdoor electronics used in manufacturing
packaging vents that provide pressure equalization in plastic containers of dangerous goods and other industrial formulations
In an industry driven by efficiency and a need for control, Gore's products deliver assurance: that they will work to specifications the first time and every time; that they will stay in place and control what they need to control; and that they will meet manufacturers' needs for increased output and reduced costs.
FOR INDUSTRIAL USE ONLY
Not for use in food, drug, cosmetic or medical device manufacturing, processing, or packaging operations.
Contact Us
North America
+1 800 437 5427