GORE® Hook-Up Wires for NewSpace
Designed with robust protection, Gore's wires provide excellent resistance against extreme temperatures, ATOX and harsh chemicals. They're proven to safely and reliably distribute power with low-frequency signals through the mission duration. We can quickly deliver a qualified, affordable solution to meet mission demands and stay on schedule. 
Contact Us
Germany
+49 9144 6010
+49 9144 6816 (fax)
UK
+44 1382 56 1511
+44 1382 56 1007 (fax)
Italy
+39 045 6209 209
+39 045 6209 165 (fax)
France
+33 1 5695 6565
+33 1 5695 6401 (fax)
Spain
+34 93 480 6900
+34 93 373 7850 (fax)
Sweden
+46 31 7067800
+46 31 864226 (fax)
China (Beijing)
+86 10 5707 4999
+86 10 5707 4900 (fax)
China (Shanghai)
+86 21 5172 8299
+86 21 6247 9199 (fax)
China (Shenzhen)
+86 755 8359 8262
+86 755 8359 1654 (fax)
South Korea
+82 2 393 3411
+82 2 393 1285 (fax)
Japan
+81 3 6746 2582
+81 3 6746 2571 (fax)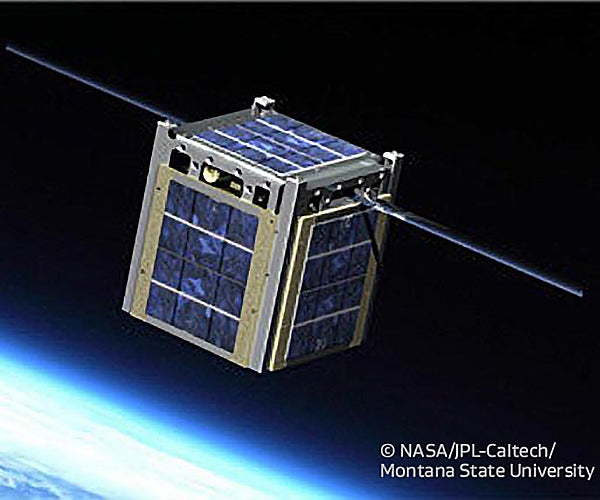 Gore's wires are well-suited for LEO/MEO applications.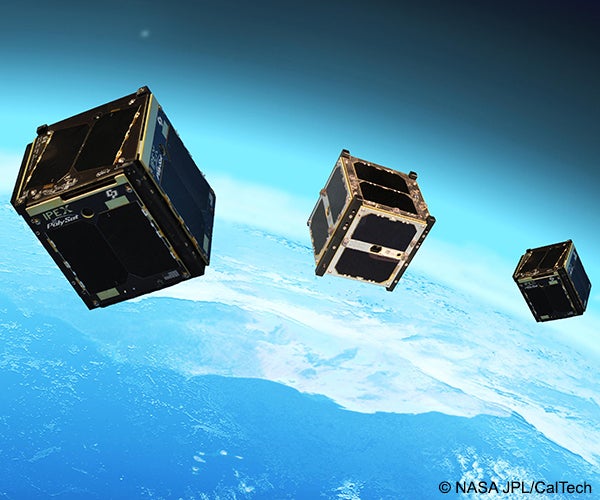 As the NewSpace industry moves towards smaller, low-cost satellites and vehicles with fast-paced designs and frequent, inexpensive launch capabilities, W. L. Gore & Associates is standing by with a technology path forward for system and harnessing engineers. Highlighting our extensive materials expertise and decades of proven spaceflight heritage, our high data rate cables are reliable, affordable and delivered quickly to meet demanding low Earth orbit (LEO) and medium Earth orbit (MEO) program schedules.
English (U.S.)
All Resources For GORE® Hook-Up Wires for NewSpace
Overview
MANUFACTURED QUICKLY AT AN AFFORDABLE PRICE
The hook-up wires used in small satellites and launch vehicles must safely and reliably deliver power to monitor the earth effectively and help us stay connected anytime, anywhere. They must withstand the harshest conditions, like wide-ranging temperatures and atomic oxygen (ATOX). Government and commercial programs also need wires that are reasonably priced and can be delivered on time to meet demanding schedules.
At Gore, we combine decades of expertise in materials technology with proven traditional spaceflight heritage to offer a reliable, affordable wire solution manufactured quickly for the NewSpace industry.
RELIABLE POWER & SIGNALS
GORE Hook-Up Wires are proven to distribute power with low-frequency signals safely and reliably for the entire mission duration. We design our wires with a combination of robust insulation materials that are proven to resist the most demanding spaceflight and orbit conditions while operating at maximum voltage.
For instance, they resist extreme temperatures ranging from -200°C to +200°C, ATOX and radiation exposure while satellites are in orbit. They also withstand severe shock and vibration during vehicle launches. Even harsh chemicals and undesirable fluids won't degrade the performance of our robust insulation combination. Unlike alternatives available in today's market, our hook-up wires help meet mission demands without the need for added protection.
From launch to orbit to re-entry into earth's atmosphere, GORE Hook-Up Wires ensure lifelong protection and performance so that critical systems can continue functioning at all times.
Applications
GORE Hook-Up Wires are engineered to perform reliably in a variety of NewSpace applications, including:
DC power distribution
electric power supplies
microgravity experiments
optical instruments
If you have any questions or to discuss your specific application needs, contact a Gore representative today.
Features & Benefits
GORE Hook-Up Wires are engineered with unique features that make them more durable against challenging environmental factors and onboard conditions, including:
Temperature-, radiation-, abrasion- and ATOX-resistant materials
chemically inert, low outgassing materials
smaller, lighter weight wire diameters
Our wires provide system architects and engineers with many benefits that improve electrical and mechanical performance such as:
proven reliable power distribution up to 600 Vrms with low-frequency signals
excellent resistance against extreme temperatures, ATOX, radiation, chemicals, more
robust insulation combination helps meet mission demands without added protection
reduced size and weight helps meet challenging mass budgets and tight installation paths
affordable solution delivered fast to meet demanding program schedules and frequent launch capabilities
low-risk product qualified to ESA Class 2 and NASA Level 2
leverage proven performance with 100% failure-free flight record in hundreds of traditional spaceflight programs
For more information about the features and benefits of our wires, contact a Gore representative today.
Properties
These values demonstrate the electrical, mechanical and environmental performance of GORE Hook-Up Wires.
Electrical Property
Value
Voltage Rating Vrms
600
Outer Insulation Spark Test V AC
3500
Voltage Test V AC
Cable Jacket (ESCC 3901/002 9.7a)
Outer Wire Insulation

1500/2000
2500
Mechanical / Environmental Property
Value
Cable Jacket
PFA
Cable Jacket Color
Yellow
Wire Insulation Material
Outer Layer
Inner Layer

PFA
ePTFE/Polyimide
Wire Insulation Color
Outer Layer
Inner Layer

Yellow
White/Natural
Conductor
Silver-Plated Copper or SPC Alloy, Stranded
Temperature Range °C
-200 to +200
Radiation Resistancea MRad
10+
Vacuum Stability (ASTM 595; ECSS-Q-70-02)
Total Mass Loss (TML) %
Recovered Mass Loss (RML) %
Collected Volatile Condensable Material (CVCM)

< 0.3
< 0.15
< 0.01
Fluid Resistanceb (ESCC 3901 9.21)
Passed
aTest conducted using 3 MeV electron irradiation.
bTest results available upon request.
Qualifications
With a thorough understanding of products operating in space, customers' needs and appropriately scoped NewSpace test procedures, GORE Hook-Up Wires are tested and qualified in adherence to strict standards, including:
ESA ESCC 3901/018: Polyimide/Fluorothermoplast Insulated Wires and Cables, Low Frequency, 600V, -200 to +200 °C
ESA ECSS-Q-ST-60-13C, Annex G Class 2: Space Product Assurance — Commercial Electrical, Electronic and Electromechanical (EEE) Components
NASA EEE-INST-002 Level 2: Instructions for EEE Parts Selection, Screening, Qualification, and Derating
For more information about the qualifications of our wires, contact a Gore representative today.
More Information
LEARN MORE ABOUT GORE HOOK-UP WIRES OR ORDER NOW
Well suited for applications operating in low and medium Earth orbits (LEO/MEO), we manufacture robust wires to meet demanding mission requirements and program schedules. For more information or to discuss your specific NewSpace application needs, talk to a Gore representative today. Or, contact our U.S. wire and cable distributor for in-stock availability if you're ready to order now.
Resources
Recent News
FOR INDUSTRIAL USE ONLY
Not for use in food, drug, cosmetic or medical device manufacturing, processing, or packaging operations.