GORE® HDMI Cables for Civil Aircraft
Our cable bundles in two versions enable a higher resolution for increased clarity when pilots are viewing flight data in cockpits and passengers are watching IFE in cabins during travel. They meet the industry's demand for higher data rates on airborne digital networks and systems in a small, low-weight construction.
Contact Us
Germany
+49 9144 6010
+49 9144 6816 (fax)
UK
+44 1382 56 1511
+44 1382 56 1007 (fax)
Italy
+39 045 6209 209
+39 045 6209 165 (fax)
France
+33 1 5695 6565
+33 1 5695 6401 (fax)
Spain
+34 93 480 6900
+34 93 373 7850 (fax)
Sweden
+46 31 7067800
+46 31 864226 (fax)
China (Beijing)
+86 10 5707 4999
+86 10 5707 4900 (fax)
China (Shanghai)
+86 21 5172 8299
+86 21 6247 9199 (fax)
China (Shenzhen)
+86 755 8359 8262
+86 755 8359 1654 (fax)
South Korea
+82 2 393 3411
+82 2 393 1285 (fax)
Japan
+81 3 6746 2582
+81 3 6746 2571 (fax)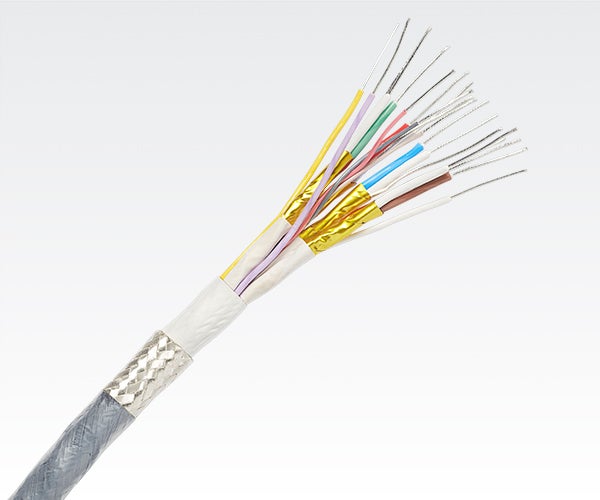 Cables & Cable Assemblies
High-definition video is essential for avionics and vectronics, from critical displays in cockpits and combat vehicles to cabin displays for entertainment. These low-weight cable bundles from W. L. Gore & Associates reliably support 4K video interfaces for a richer viewing experience.
English (U.S.)
All Resources For GORE® HDMI Cables for Civil Aircraft
Overview
With the advancements in modern digital networks and passenger demand for faster access to IFE in high definition, cables need to deliver higher data rates over longer distances with higher video resolution. At the same time, they need to provide consistent power performance and signal integrity in less space.
GORE Aerospace HDMI 2.0 Cables enable a higher resolution up to 4K at 50/60 (2160p), which is four times the clarity of 1080p/60 video resolution allowing passengers to experience IFE in even higher definition. Gore's cable bundles deliver excellent signal integrity for high-speed data transmission up to 18 gigabits over longer distances.
Higher Resolution Displays
GORE HDMI Cables in 1.4 Cat2 and 2.0 versions support 4K (2160p) resolution, which is 4x the clarity of 1080p for a richer viewing experience on cockpit and cabin displays. Our cable bundles provide outstanding high-speed signals for data and video transmission up to 18 Gb, so flight crews can view necessary data and passengers can watch IFE on crystal clear, high definition displays.
They significantly reduce overall cable size because of the unique low-weight materials in the construction that enables a smaller cable diameter. Aircraft maintainers will be pleased because the greater flexibility and tighter bending capability of these cable bundles involve less complicated routing where space is at a premium. But, that doesn't mean durability is compromised — our cable bundles can sustain the demands of their surroundings, ensuring lifetime performance long after the alternatives have failed.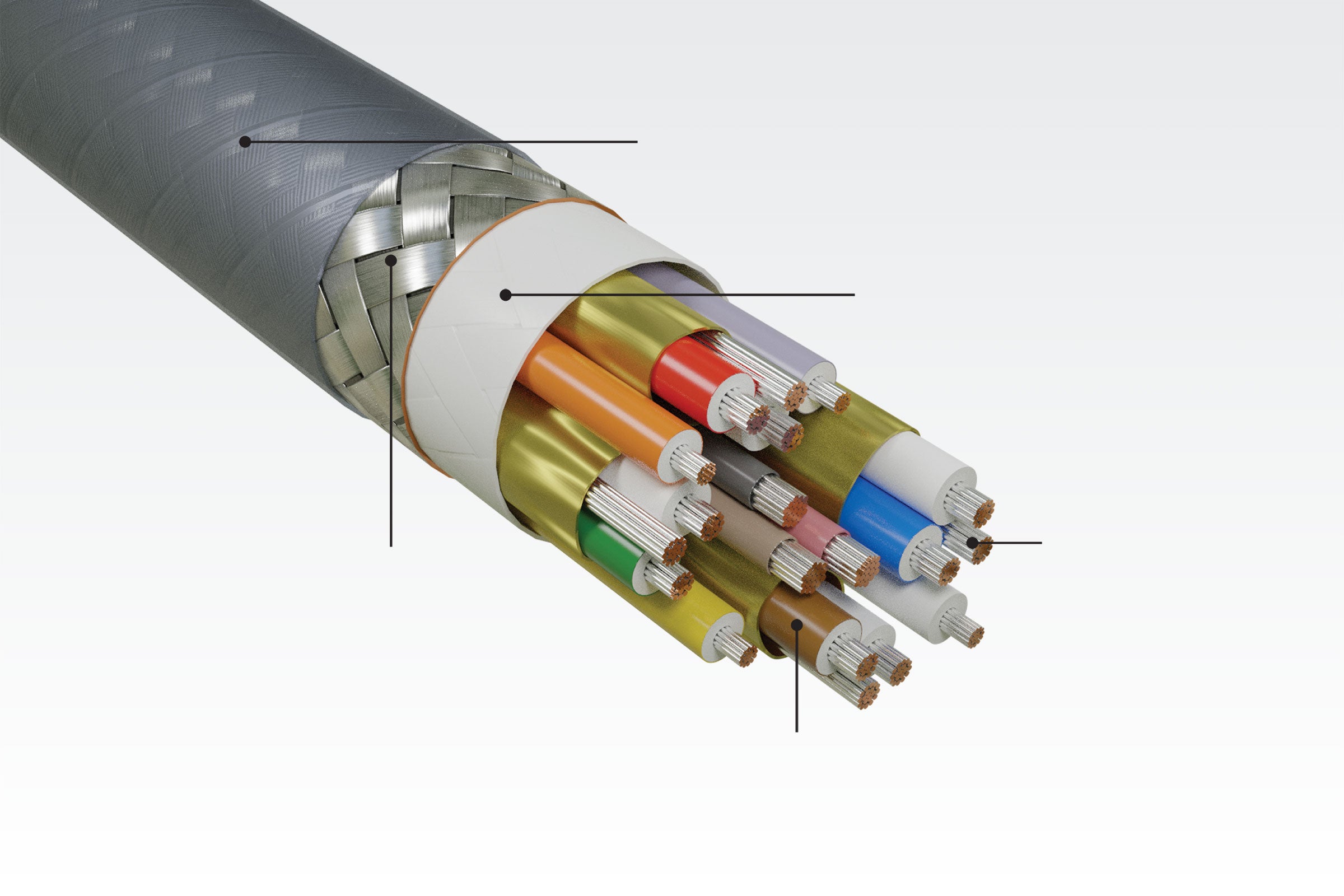 Low-weight materials of GORE HDMI Cables
Applications
GORE HDMI Cables are engineered to perform reliably in a variety of aircraft applications, including:
digital video systems
electronic flight bag (EFB)
flight management systems
glass cockpits
in-flight entertainment (IFE)
portable electronic devices
weather mapping
If you have any questions or to discuss your specific application needs, please contact a Gore representative.
Benefits
GORE HDMI Cables provide aircraft system architects and engineers with many benefits that improve electrical and mechanical performance such as:
support 4K resolution for increased clarity when viewing aircraft displays
outstanding high-speed signals for data/video transmission up to 18 Gb
more durability to sustain demanding surroundings for lifetime performance
reduced cable size due to low-weight construction and smaller diameter
increased flexibility with tighter bending capability for less complicated routing
compatible with variety of high-speed aerospace connector systems/backshells
selected pre-qualified samples with short lead times for prototyping and evaluation
low technical risk based on validated product performance in real-world conditions
For more information about the benefits of our cable bundles, please contact a Gore representative.
Properties
These values demonstrate the electrical, mechanical and environmental performance of GORE HDMI Cables.
Electrical Property
Value
Standard Impedance (Ohms)
100 ± 10
Typical Operating Voltage (V)
< 15
Nominal Velocity of Propagation (%)
80
Nominal Time Delay ns/m (ns/ft)
4.10 (1.25)
Capacitance pF/m (pF/ft)
230.0 (70.0)
Maximum Skew Within Pair ps/m (ps/ft)
15.0 (4.6)
Dielectric Withstanding Voltage (Vrms)
Conductor-to-Conductor
Conductor-to-Shield

1500
1000
Environmental / Mechanical Property
Value
Jacket Material
Engineered Fluoropolymer
Jacket Color
Gray
Conductor
Silver-Plated Copper / SPC alloy
Conductor Color-Coding
High-Speed Pairs: Blue/White, Brown/White, Green/White, Red/White
SIngles: Orange, Violet, White, Yellow
Triad: Gray, Pink, Tan
Dielectric Material
ePTFE/PTFE
Temperature Range (°C)
-65 to +200
Part Number & Drawing
Download the drawing to view cable characteristics like diameter, weight, minimum bend radius and insertion loss.
Part Number
AWG Size (Stranding)
RCN9121
Data/Drains/Discrete Pairs: 26 (19/38)
Capacitance-Controlled Singles: 28 (19/40)
Qualifications
GORE HDMI Cables have undergone substantial qualification testing to ensure they meet the most current industry standards and our customers' requirements.
ABD0031 (AITM 2.0005); BSS7230; FAR Part 25, Appendix F, Part I: Flammability
ABD0031 (AITM 3.0005); BSS7239: Toxicity
ABD0031 (AITM 3.0008B); BSS7238; FAR Part 25, Appendix F, Part V: Smoke Density
ANSI/NEMA WC 27500: Environmental Testing, Jacket and Marking
SAE AS4373™: Test Methods for Insulated Electric Wire (Contact Gore for available data)
Fill out a short form to receive a complimentary sample of our pre-qualified cables for prototyping and evaluation from our authorized global distributors, Air Cost Control (Europe) or WireMasters (US).
Resources
Recent News
FOR INDUSTRIAL USE ONLY
Not for use in food, drug, cosmetic or medical device manufacturing, processing, or packaging operations.