GORE® Space Cables, Type SPC for GEO Applications
Unreliable signal integrity can pose a safety threat to critical space missions. Gore's space cables, Type SPC for GEO applications provide the high signal quality, flexibility and durability needed for success in space
Contact Us
Germany
+49 9144 6010
+49 9144 6816 (fax)
UK
+44 1382 56 1511
+44 1382 56 1007 (fax)
Italy
+39 045 6209 209
+39 045 6209 165 (fax)
France
+33 1 5695 6565
+33 1 5695 6401 (fax)
Spain
+34 93 480 6900
+34 93 373 7850 (fax)
Sweden
+46 31 7067800
+46 31 864226 (fax)
China (Beijing)
+86 10 5707 4999
+86 10 5707 4900 (fax)
China (Shanghai)
+86 21 5172 8299
+86 21 6247 9199 (fax)
China (Shenzhen)
+86 755 8359 8262
+86 755 8359 1654 (fax)
South Korea
+82 2 393 3411
+82 2 393 1285 (fax)
Japan
+81 3 6746 2582
+81 3 6746 2571 (fax)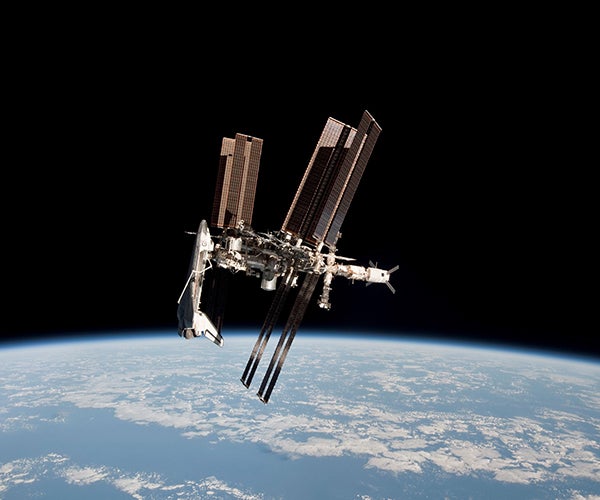 Space Traditional Space
Due to operating conditions in space that are the harshest imaginable, space programs must have complete confidence that the cables connected to critical systems will continue to perform under that stress. And because repairs are not easy to make outside of planet Earth, these cables must not only be rugged but also boast decades of proven success. That's where GORE® Space Cables for Traditional Space Applications from W. L. Gore & Associates come into play.
English (U.S.)
All Resources For GORE® Space Cables, Type SPC for GEO Applications
Overview
Increase Reliability with Qualified Space Cables
Reliability is crucial in the space industry. Without reliable performance from electronic controls, safety can be seriously compromised.
GORE Space Cables, Type SPC for geostationary Earth orbit (GEO) applications provide the high-quality signals required in space missions — without compromising the safety of those onboard.
The cables are qualified to ESA specifications ESCC 3901/019.
The Science Behind the Cables
The key to our space cables' performance is the proprietary material used in their insulation, expanded polytetrafluoroethylene (ePTFE). This specialized insulation increases the cable's ability to bend and flex, while protecting the conductors from stress and damage. The ePTFE material also eliminates the need to trim frayed insulation, and its specialized construction reduces the overall cable diameter so it fits in the tightest enclosures.
Applications
GORE Space Cables, Type SPC for geostationary Earth orbit (GEO) applications are frequently used for:
DC power distribution
low-frequency applications
optical instruments
The cables have been used aboard the Alphabus family of satellites.
Features & Benefits
GORE Space Cables, Type SPC for geostationary Earth orbit (GEO) applications feature a:
low launch mass
small diameter
high temperature range
high flexibility
These features benefit manufacturers by providing:
reliable signal integrity
surplus mass to be used for other critical subsystems
long-lasting product life resulting from robust design
reduced installation and maintenance costs without compromised performance
Additionally, Gore's worldwide engineering team provides sales and technical support. If you have any questions about the space cables' features or benefits, please contact us.
Properties
All GORE® Space Cables for GEO Applications meet these technical specifications, according to ESCC 3901/019.
| Property | Value |
| --- | --- |
| Maximum Operating Voltage | 600 V RMS |
| Conductor | Silver-plated copper or copper alloy, true concentric |
| Insulation | Double layer: expanded PTFE + polyimide |
| Outer Jacket | Polyimide |
| Temperature Range | -200°C to +200°C |
Resources
Learn more about GORE Space Cables, Type SPC for geostationary Earth orbit (GEO) applications in thorough data sheets and a white paper discussing the properties of cables that ensure peak electrical performance.
Recent News
FOR INDUSTRIAL USE ONLY
Not for use in food, drug, cosmetic or medical device manufacturing, processing, or packaging operations.