Overview
The aerospace environment routinely exposes cables and materials to harsh conditions and contaminants such as fuels, oils, and chemicals that can degrade aircraft structures and cause cable failure in sensitive avionics.
Vapor-Sealed Assemblies for Lifetime Performance
GORE Microwave Sealed Airframe Assemblies prevent the ingress of water vapor, jet fuel, and other harsh contaminants. Our durable assemblies are qualified for civil and military airborne applications and meet stringent MIL-T-81490 mechanical and environmental requirements.
Also, our 7 Series maintain low insertion/return loss and phase performance over the entire life cycle. Not only that, they provide outstanding shielding effectiveness against electromagnetic interference that can compromise signal integrity over long distances and reduce the quality of signal transmission.
When it comes to installation, maintainers will find it much easier to route our assemblies in confined areas of an aircraft because they have a smaller cable diameter, increased flexibility, and a tighter bend radius. So, our assemblies won't break or fail, like other standard airframe assemblies that are more rigid.
All of this means superior electrical and mechanical performance over the aircraft's lifespan, reduced system downtime, and lower total costs for civil and military aircraft operators.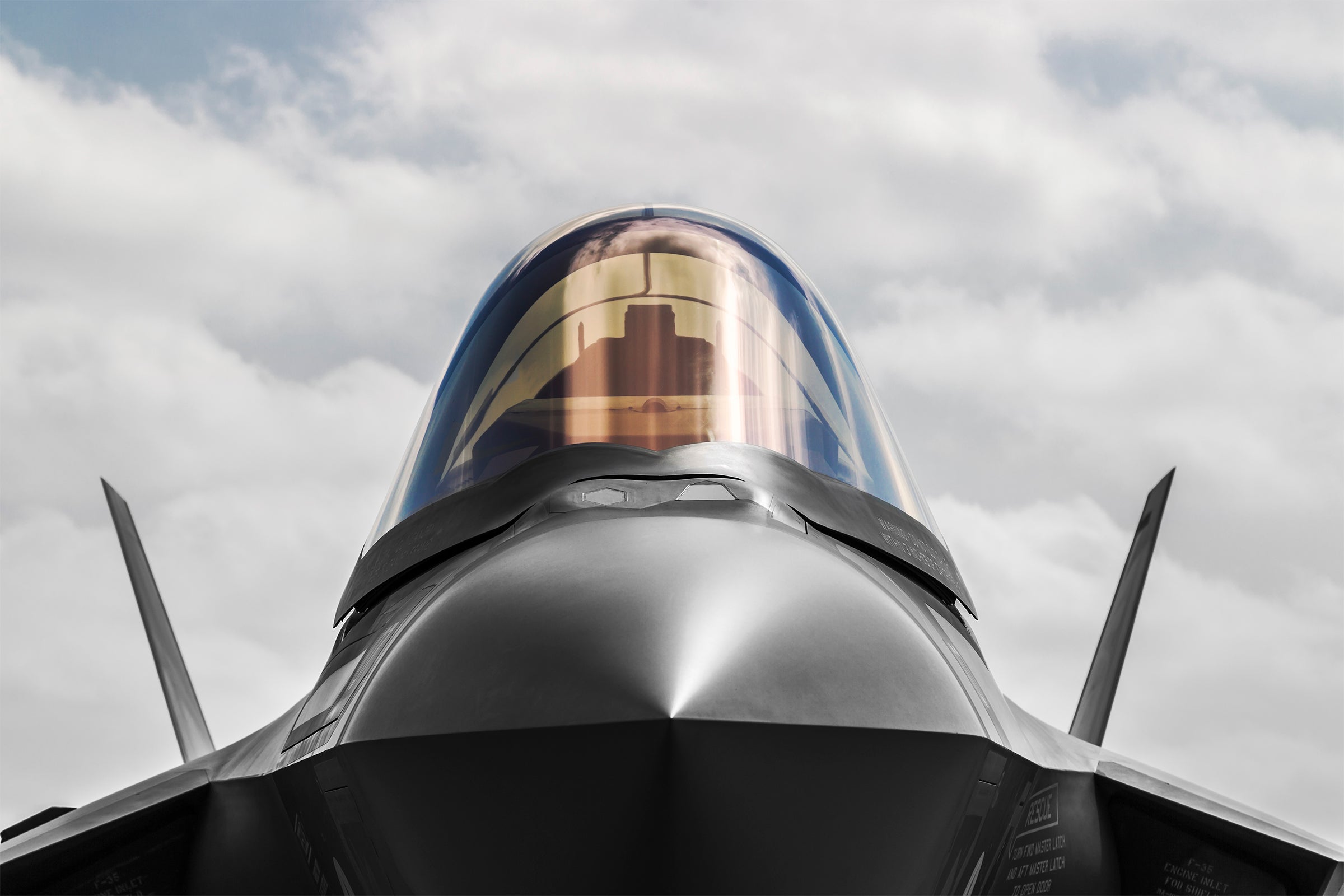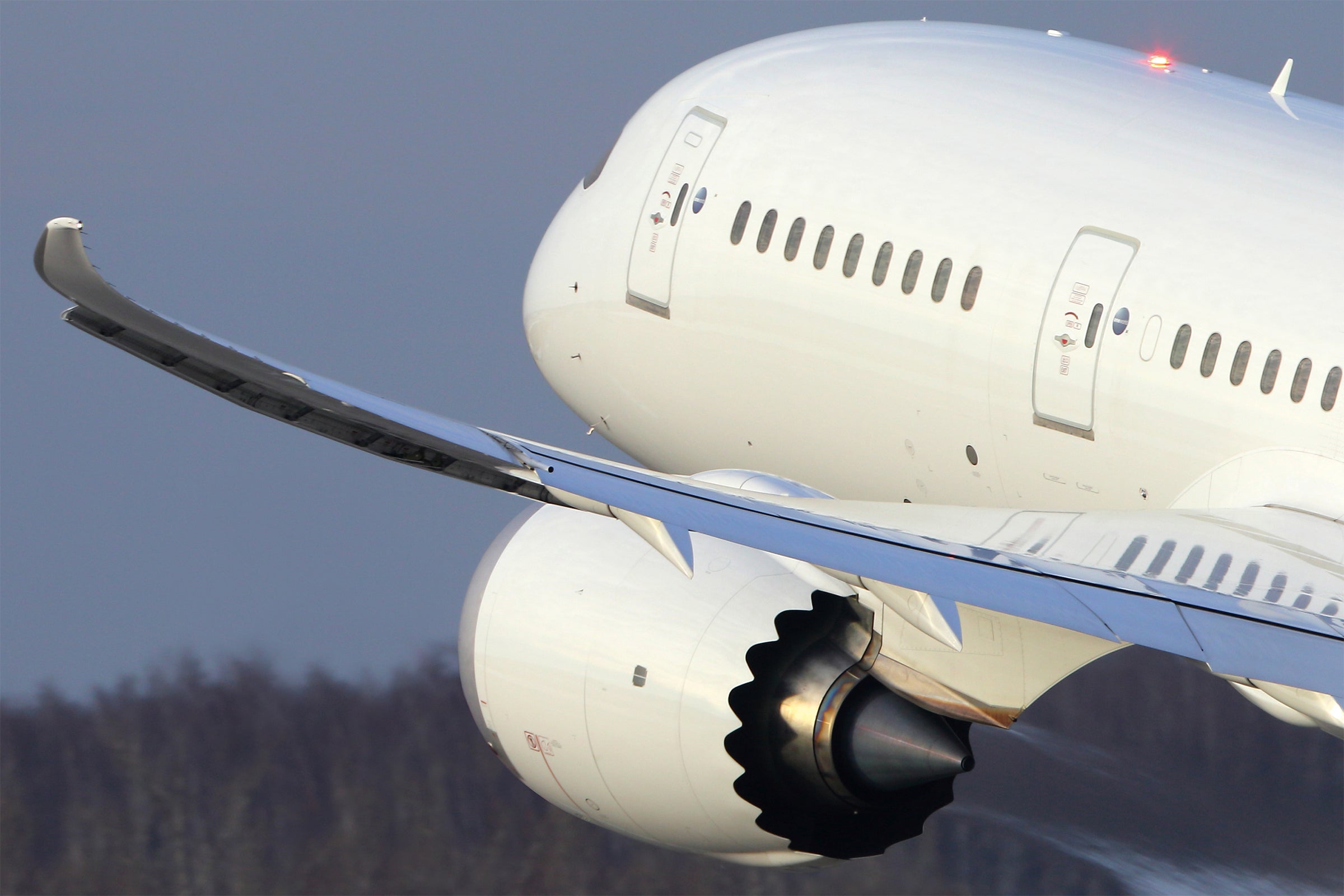 Gore's 7 Series maintain low insertion/return loss and phase performance over the aicraft lifecycle.
Applications
GORE Microwave Sealed Airframe Assemblies, 7 Series are engineered to perform reliably in a variety of civil and military aerospace applications, including:
airframe interconnects for electronic defensive systems (signal detection, interception, identification)
commercial and business aircraft SATCOM connectivity
electronic payload interconnects including active electronically scanned array (AESA) radar
If you have any questions or to discuss your specific application needs, please contact a Gore representative.
Benefits
GORE Microwave Sealed Airframe Assemblies, 7 Series provide manufacturers with many benefits that improve electrical and mechanical performance such as:
durable vapor sealing prevents ingress of contaminants
flexible cable assemblies for ease of installation
easy routing in confined spaces due to small diameter
outstanding shielding effectiveness from durable cable construction
low insertion loss for a given diameter
maintains insertion loss, return loss and phase performance over entire life cycle
meets the mechanical and environmental requirements for airframe cables defined in MIL-T-81490
comprehensive qualification data available to support product claims
For more information about the benefits of our cables, please contact a Gore representative.
Properties
These values demonstrate the electrical, mechanical and environmental performance of our 7 Series.
Download the data sheet for more technical information, including qualifications and ordering information.
Property
Cable Type
7G
75
7E
7L
7M
Max Frequency (GHz)
40.0
18.0
180
7.0
2.0
Impedance (ohms)
50±1
50±1
50±1
50±1
50±1
Dielectric Constant
1.4
1.4
1.4
1.4
1.4
Insertion Loss at Max Frequency
dB/m (dB/ft)
2.56
(0.78)
1.05
(0.32)
0.62
(0.19)
0.33
(0.10)
0.129
(0.04)
Velocity of Propagation
85%
85%
85%
85%
85%
Time Delay
ns/m (ns/ft)
3.94
(1.2)
3.94
(1.2)
3.94
(1.2)
3.94
(1.2)
3.94
(1.2)
Shielding Effectiveness
(dB to Max Frequency)
>90
>90
>90
>90
>90
All values listed are nominal
Mechanical and Environmental
Property
Cable Type
7G
75
7E
7L
7M
Outer Diameter
mm (in)
3.80
(0.150)
5.30
(0.210)
8.50
(0.335)
12.32
(0.485)
14.35
(0.565)
Mass
g/m (oz/ft)
36.0
(0.39)
63.0
(0.67)
150
(1.61)
262.0
(2.82)
328.0
(3.52)
Minimum Bend
Radius mm(in)
19.0
(0.75)
25.0
(1.0)
50.0
(2.0)
62.5
(2.5)
80.0
(3.15)
Center Conductor
Solid
Solid
Solid
Stranded
Solid
Operating
Temperature °C (°F)
-58 to +200
(-72 to +392)
-58 to +200
(-72 to +392)
-58 to +200
(-72 to +392)
-58 to +200
(-72 to +392)
-58 to +200
(-72 to +392)
Crush Resistance
kgf/cm (lb/in)
8.95
(50.0)
8.95
(50.0)
8.95
(50.0)
8.95
(50.0)
8.95
(50.0)
All values listed are nominal
Resources
Recent News