GORE® Performance Membranes for Gas Sensors
Gore's ePTFE membranes for gas sensors come with outstanding performance as gas-permeable protective membranes and as functional membranes in electrochemical sensor cells.
Contact Us
United States
+1 800 455 4684
Australia
+61 2 9473 6800
Scandinavia
+46 31 706 7800
South Africa
+27 11 894 2248
South America
+55 11 5502 7800
United Kingdom
+44 1506 460123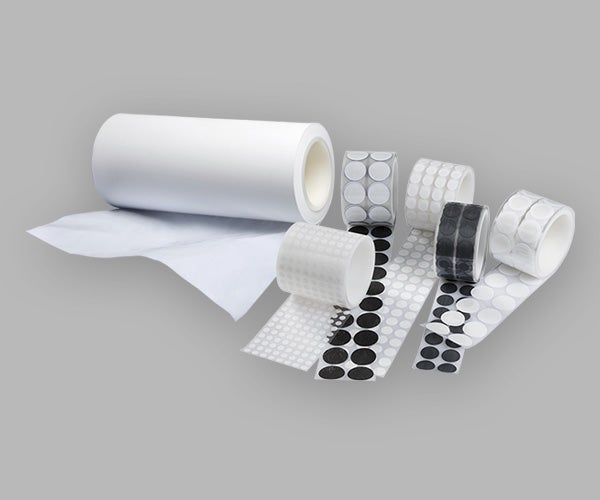 GORE Performance Membranes are available in different forms depending on function.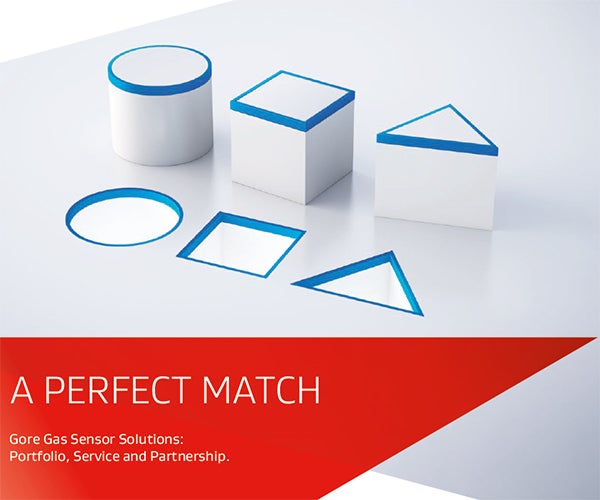 Find out which specific GORE® Protective Vents or GORE® Performance Membranes or which innovation service you need for your gas sensors.
English (U.S.)
All Resources For GORE® Performance Membranes for Gas Sensors
GORE GAS SENSOR SOLUTIONS: PROVEN PERFORMANCE TO DESIGN THE FUTURE
The gas sensor market is driven by the ongoing need for industrial safety and the new requirements for air quality monitoring. Gore has been serving the gas sensor market for more than 25 years. We're still going strong and continue to innovate membranes for gas sensor types such as EC, NDIR and MOS.
From mechanical engineering and process technology to automation and numerous other sectors, deploying the right sensors has become a make-or-break factor crucial to a product's international competitiveness. Gas sensor manufacturers all across the globe know they can simply rely on Gore delivering gas sensor membranes of consistent and uniform quality, which are easy to integrate and well-known for low shrinkage, good printability and reliable supply.
ANALYTICAL AND ENVIRONMENTAL MONITORING: EQUALLY POSSIBLE WITH GORE GAS SENSOR SOLUTIONS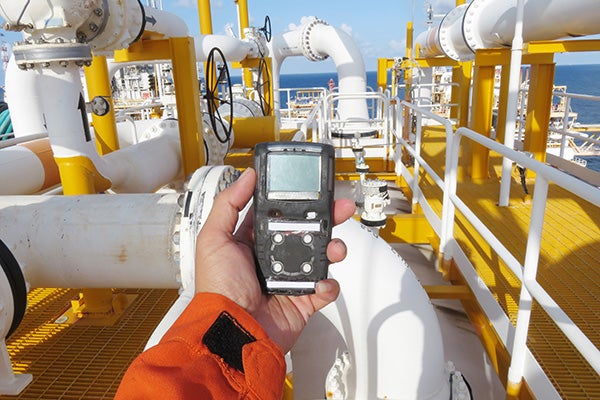 Analytical Monitoring & Safety
Industrial Application
Oil & Gas
Chemical Plants
Petrochemical Facilities
Power Generation
Water Treatment
Military
Gases / Physical Units
CO, CO², H²S, NO, NO², SO², CL², SO², ETO, etc.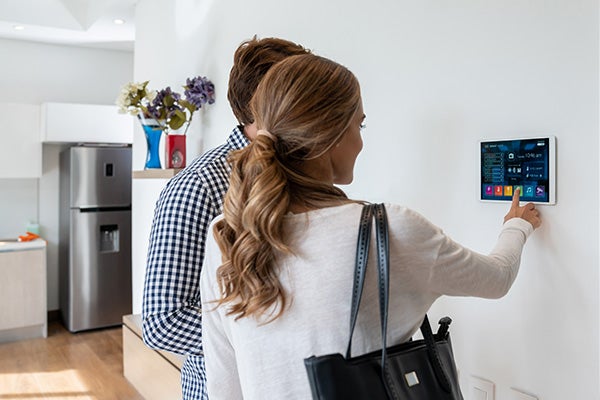 Environmental Monitoring, Health & Safety
Civil Residential & Consumer Application
Civil Gas Safety
HVAC
Smart Home
White Goods
Wearables
Gases / Physical Units
CO, CO², O², O³, CH4, NH³, NO², VOC, Particle Matters, Humidity RH
A BROAD PORTFOLIO FOR MULTIPLE GAS SENSOR FUNCTIONS AND DESIGNS
Each gas sensor's particular design – as well as the materials used in it – depends on many different factors, most importantly the gas sensor's purpose and the environment in which it will be used. Gore is capable of delivering specific membranes for gas sensors that provide your gas sensing solutions with several functions and match your particular design specifications.
We are continuously innovating GORE Performance Membranes for gas sensor types like EC, NDIR and MOS. GORE Performance Membranes can help you meet increasingly demanding requirements in order to stay competitive on the gas sensor market.
GORE Performance Membranes meet the gas sensor market's demands:
increased lifetime
improved measurement stability
reduced production costs
better accuracy
rapid response time
Convinced by Gore® Performance Membranes?
USAGE OF GORE® PROTECTIVE VENTS AND GORE® PERFORMANCE MEMBRANES IN EC, NDIR AND MOS GAS SENSORS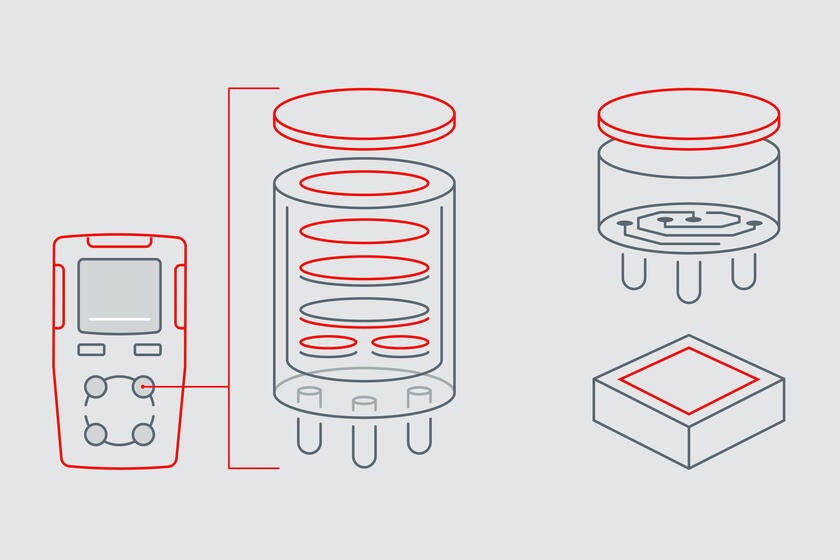 A Broad Portfolio
Each gas sensor's particular design most importantly depends on the sensor's purpose and the environment in which it will be used. Gore delivers specific membranes for several functions in a gas sensor to match your particular design needs.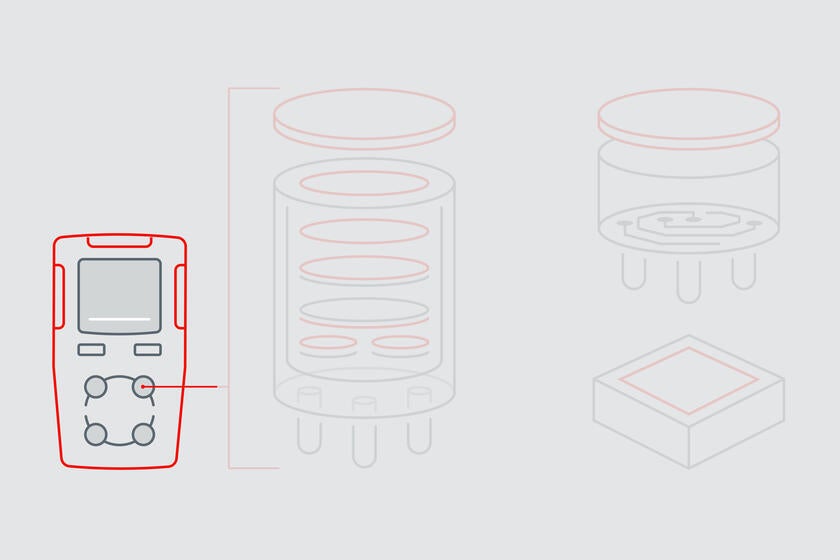 Protective Vents
Protects portable or static device from ingress of moisture, particles or other contaminants as a result of condensation, high-pressure cleaning, shocks, vibration or other factors, but allows for gas to go through.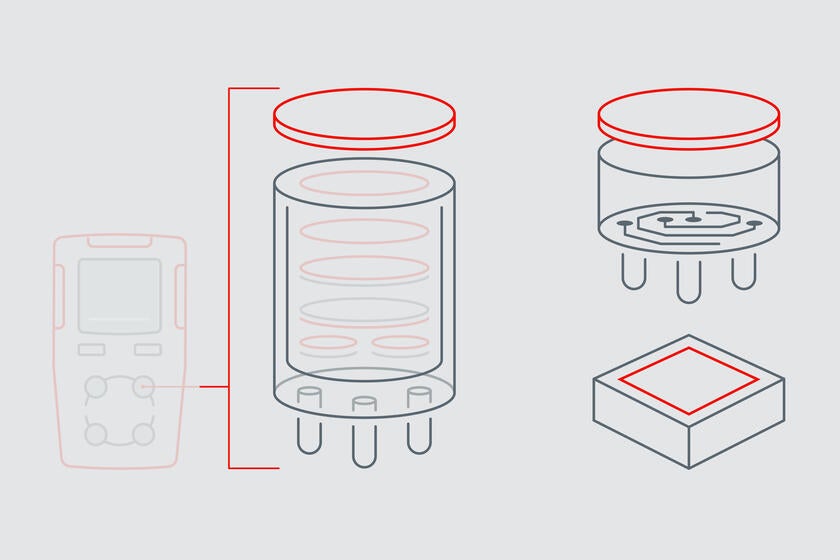 Dust cover
Prevents ingress of dust and liquid but allows for gas to go through. Provides mechanical protection for exterior of sensor cells in EC sensors, NDIR sensors as well as MOS sensors.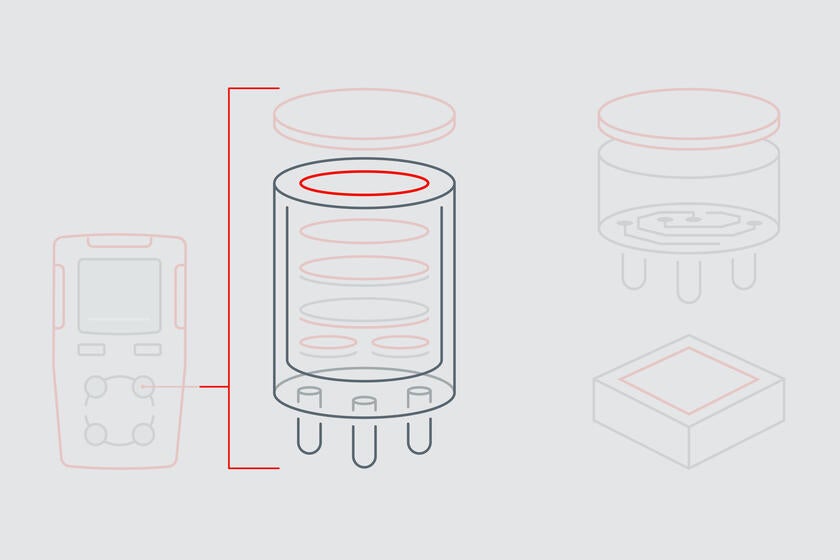 Flow or diffusion control
Reduces pressure peaks due to rapid change of outside pressure or controls the diffusion of defined gases to measure higher concentrations.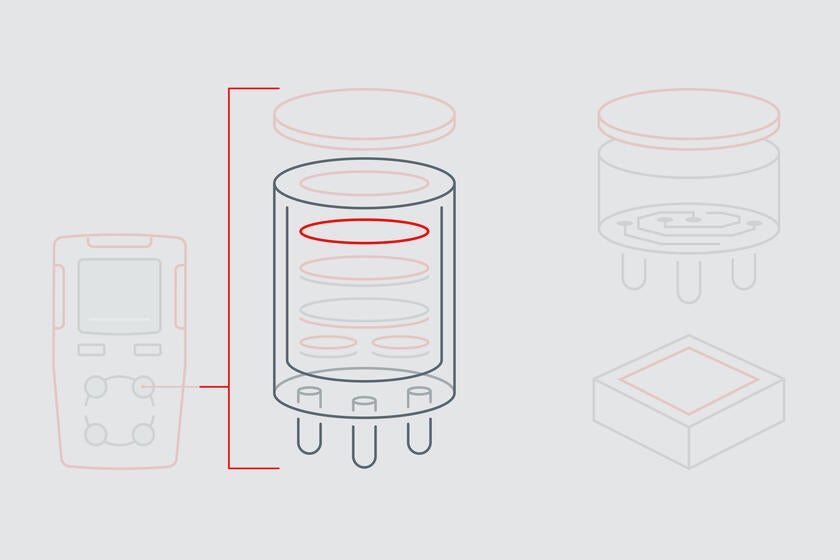 Sealing ring
Used as an additional seal within the sensor stack.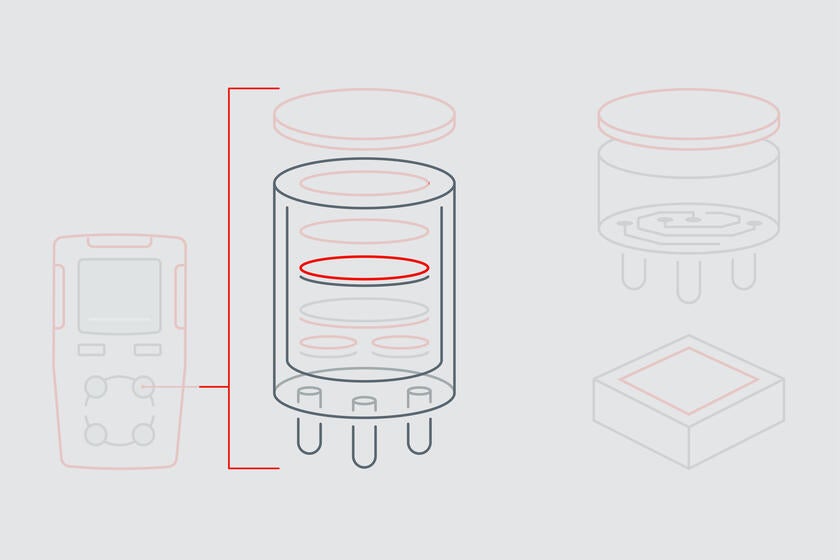 Membrane at working electrode
Barrier prevents electrolyte from escaping and allows for gas to go through. Let´s gases diffuse at the desired rate and balances pressure differences. Carries the catalyst of the electrode. Chemical resistance required.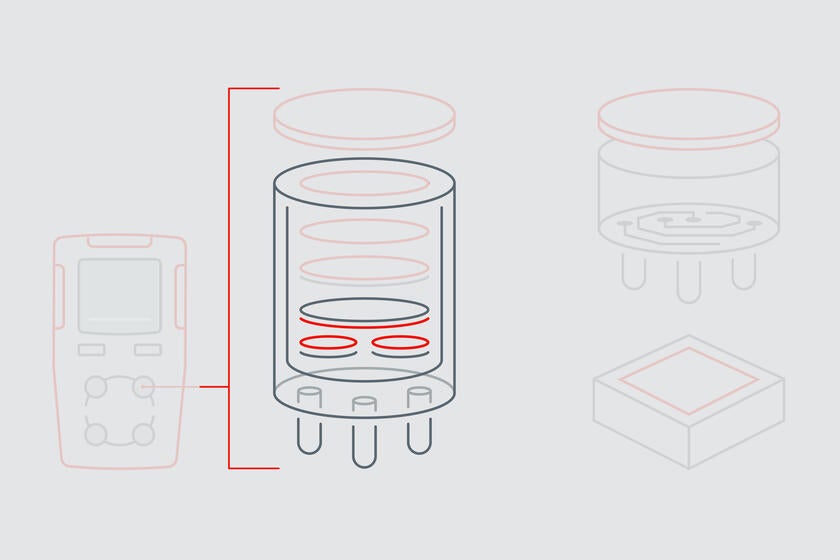 Membrane at reference and counter electrode
Carries the catalyst of the electrode. Chemical resistance required.
WHICH SPECIFIC GORE® PROTECTIVE VENTS OR GORE® PERFORMANCE MEMBRANES DO YOU NEED?
Gore gas sensor solutions are available in different forms depending on function. Please download our PDF with specifications on GORE® Protective Vents for sensing device or sensor cell protection and GORE Performance Membranes for inner sensor cell functions.
BY YOUR SIDE FROM DESIGN TO MANUFACTURE
At Gore, we are committed to support you with any design challenges that you might face during the production process of your gas sensors.
We consult you, which products are best suited for your gas sensor applications and therefore ensure that your gas sensor development processes are simplified and accelerated. From the first gas sensor design to the manufacturing of the finished product, you can benefit from our service.
And with our broad portfolio of GORE Protective Vents and GORE Performance Membranes, we can ensure an efficient integration of our components resulting in reliable gas sensor products.
DESIGN GREATER SUCCESS. TOGETHER.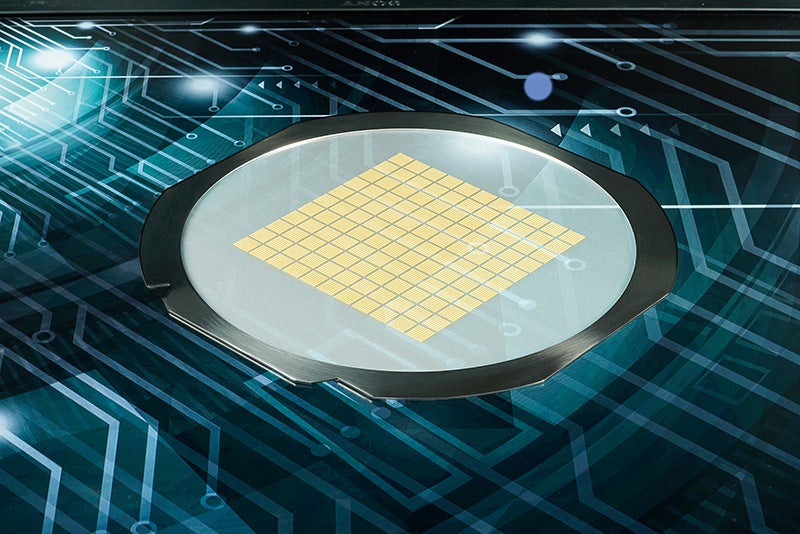 Proven expertise in MEMS microphones – Ready to match with gas sensor needs
The gas sensor market is evolving, but changes always come with challenges. Two of the greatest challenges on the gas sensor market are:
Miniaturization
Selectivity.
Our ePTFE membrane engineers tackle those two challenges by constantly developing new materials that can be integrated smoothly in your gas sensor development and production processes.
Our engineers create membranes for gas sensors that can optimize your gas sensor manufacturing with these material-related and process-related solutions:

Material-related solutions
New functionalities
Consistent ePTFE membrane quality
Small form factors down to 1.1mm OD, 0.7mm ID
ePTFE membrane thickness 1μm to >100μm
Different adhesive systems

Process-related solutions
Different options for system and process integration
Delivery form on reel or wafer ring
Capable of multiple reflow processes at high temperatures
YOU WANT TO BRING YOUR GAS SENSORS TO THE NEXT LEVEL? TEAM UP FOR INNOVATION, TEAM UP WITH GORE!
Innovation is in our DNA! Thus, we want to contribute to your success by making our membrane engineering abilities available for you – which makes us the perfect match for innovators.
If you have a new gas sensor design, a new project or an unsolved challenge regarding gas sensing technologies, get in touch with us!
---
FOR INDUSTRIAL USE ONLY
Not for use in food, drug, cosmetic or medical device manufacturing, processing, or packaging operations.