GORE® Hook-up Wire for Defense Aircraft
Engineered with specialized insulation materials, Gore's wires deliver reliable electrical and mechanical performance in demanding aerospace environments, including extreme temperatures and rigorous installation. Whether your function is power or signal, our hook-up wires provide added durability in a small, lightweight and flexible package while meeting stringent military specifications.
Contact Us
Germany
+49 9144 6010
+49 9144 6816 (fax)
UK
+44 1382 56 1511
+44 1382 56 1007 (fax)
Italy
+39 045 6209 209
+39 045 6209 165 (fax)
France
+33 1 5695 6565
+33 1 5695 6401 (fax)
Spain
+34 93 480 6900
+34 93 373 7850 (fax)
Sweden
+46 31 7067800
+46 31 864226 (fax)
China (Beijing)
+86 10 5707 4999
+86 10 5707 4900 (fax)
China (Shanghai)
+86 21 5172 8299
+86 21 6247 9199 (fax)
China (Shenzhen)
+86 755 8359 8262
+86 755 8359 1654 (fax)
South Korea
+82 2 393 3411
+82 2 393 1285 (fax)
Japan
+81 3 6746 2582
+81 3 6746 2571 (fax)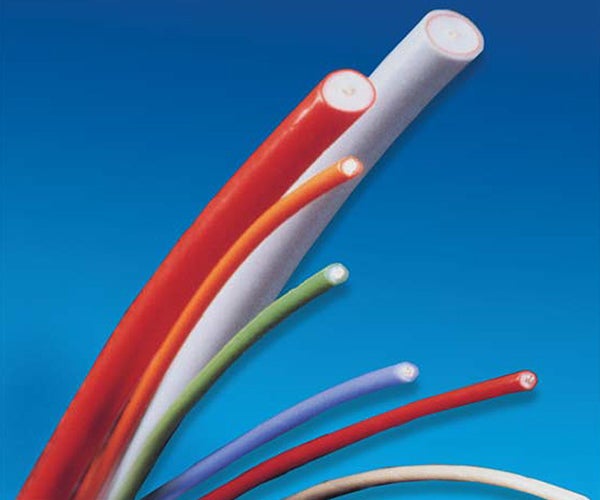 Aerospace Defense Aircraft
With decades of excellence in innovation, W. L. Gore & Associates' high-performance solutions have a proven track record in military and aerospace applications. In fact, Gore's products have delivered reliable, long-lasting performance in even the harshest environments on every major military aircraft, from the F-15 to F-35, as well as Apollo space missions and Mars Landers.
English (U.S.)
All Resources For GORE® Hook-up Wire for Defense Aircraft
Overview
Today's military aircraft are exposed to increasingly harsh environments that can cause frequent cable failure — from high pressures, extreme temperatures and vibration to sharp edges in small spaces. The costs and consequences can be substantial across the entire supply chain, including downtime costs, lost production, and expensive equipment replacements.
Hook-Up Wires deliver excellent electrical and mechanical performance in these challenging conditions with temperatures up to 260°C. The specialized insulation materials in Gore's wires reduce the risk of abrasion and cut-through while maintaining reliable signal integrity for long-lasting performance. Our wires meet stringent military specifications such as MIL-W-16878/20-22.
Reduced Size and Weight
The smaller diameter and improved dielectrics of our wires reduce weight and increase flexibility with a tight bend radius, which makes initial routing easier in tiny spaces.
GORE Hook-Up Wires provide outstanding electrical performance, durable mechanical protection, reduced size and weight, and greater flexibility — resulting in less maintenance, downtime, and total costs over time.
Benefits
GORE Hook-Up Wires provide system architects and engineers with many benefits that improve electrical and mechanical performance such as:
Excellent signal integrity in extreme conditions with wide temperature range
Longer cable and wire life with chemical-/abrasion-resistant and low-creep insulation materials
Improved installation due to greater cut-through resistance that protects against sharp edges
Easy routing with smaller, lightweight and more flexible constructions
For more information about the benefits of our wires, please contact a Gore representative.
Properties
These values demonstrate the electrical, mechanical and environmental performance of GORE Hook-Up Wires.
Download the data sheet for more technical information, including qualifications and ordering information.
Electrical, Mechanical, and Environmental
Property
Value
Voltage Rating (V)
100 to 1000
Conductor sizes
12 to 42
Insulation Material
PTFE
Temperature Range (°C)
SPC: -65 to +200
NPC: -65 to +260
Conductor Color-Coding
Solid Stranded / Stripeda
Conductor
Silver-Plated Copper / Nickel-Plated copper
aAvailable upon request for an additional cost.
Resources
Recent News
FOR INDUSTRIAL USE ONLY
Not for use in food, drug, cosmetic or medical device manufacturing, processing, or packaging operations.