GORE® CAN Bus Cables for Civil Aircraft
With faster data rate requirements dominating the aerospace industry, our controlled-impedance cables are ideally suited for the next-gen connected aircraft. They ensure electrical and mechanical integrity in a compact, flexible footprint with tight bending for easier and quicker routing.
Contact Us
Germany
+49 9144 6010
+49 9144 6816 (fax)
UK
+44 1382 56 1511
+44 1382 56 1007 (fax)
Italy
+39 045 6209 209
+39 045 6209 165 (fax)
France
+33 1 5695 6565
+33 1 5695 6401 (fax)
Spain
+34 93 480 6900
+34 93 373 7850 (fax)
Sweden
+46 31 7067800
+46 31 864226 (fax)
China (Beijing)
+86 10 5707 4999
+86 10 5707 4900 (fax)
China (Shanghai)
+86 21 5172 8299
+86 21 6247 9199 (fax)
China (Shenzhen)
+86 755 8359 8262
+86 755 8359 1654 (fax)
South Korea
+82 2 393 3411
+82 2 393 1285 (fax)
Japan
+81 3 6746 2582
+81 3 6746 2571 (fax)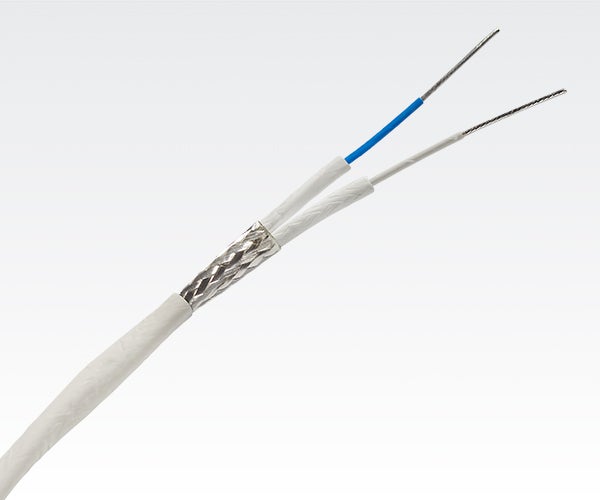 Cables & Cable Assemblies
A rugged, compact design supports these 120-ohm controlled impedance cables from W. L. Gore & Associates for routing and operation where space is limited and conditions are severe. They're suitable for faster avionics and vectronics digital networks delivering reliable high-speed data transmission up to 1 GHz.
English (U.S.)
All Resources For GORE® CAN Bus Cables for Civil Aircraft
Overview
Cables are a key component of critical avionics. They must be able to transmit data and video in cockpit and IFE systems as fast as possible, reliably and accurately, no matter the circumstances to ensure a successful flight and passenger experience.
Controlled-impedance GORE CAN Bus Cables enable high-quality signals for high data rate transmission up to 1 GHz, whatever conditions the aircraft encounters. The reason is our innovative cable technology that provides versatile protection to effectively shield wires from extreme impact. Our cables withstand the mechanical, electrical, and environmental stress of flight operations — like rapid temperature changes, harsh contaminants, repeated vibration, and rigorous routing in airframes.
Fast & Trouble-Free Routing
Our cables are 40% smaller than alternative designs, which makes them lighter weight. A smaller diameter also means increased flexibility with a tight bend radius for quick routing and installation without any trouble. Maintainers will also like that our cables have a unique inverted dielectric, which means easier wire preparation and insertion in smaller connector systems.
When put to the test, our CAN Bus cables maintain stable communication on avionics networks for as long as the aircraft remains in service. Ultimately, using our cables give pilots the confidence that avionics transmitting data and video in the aircraft they fly won't fail during flights.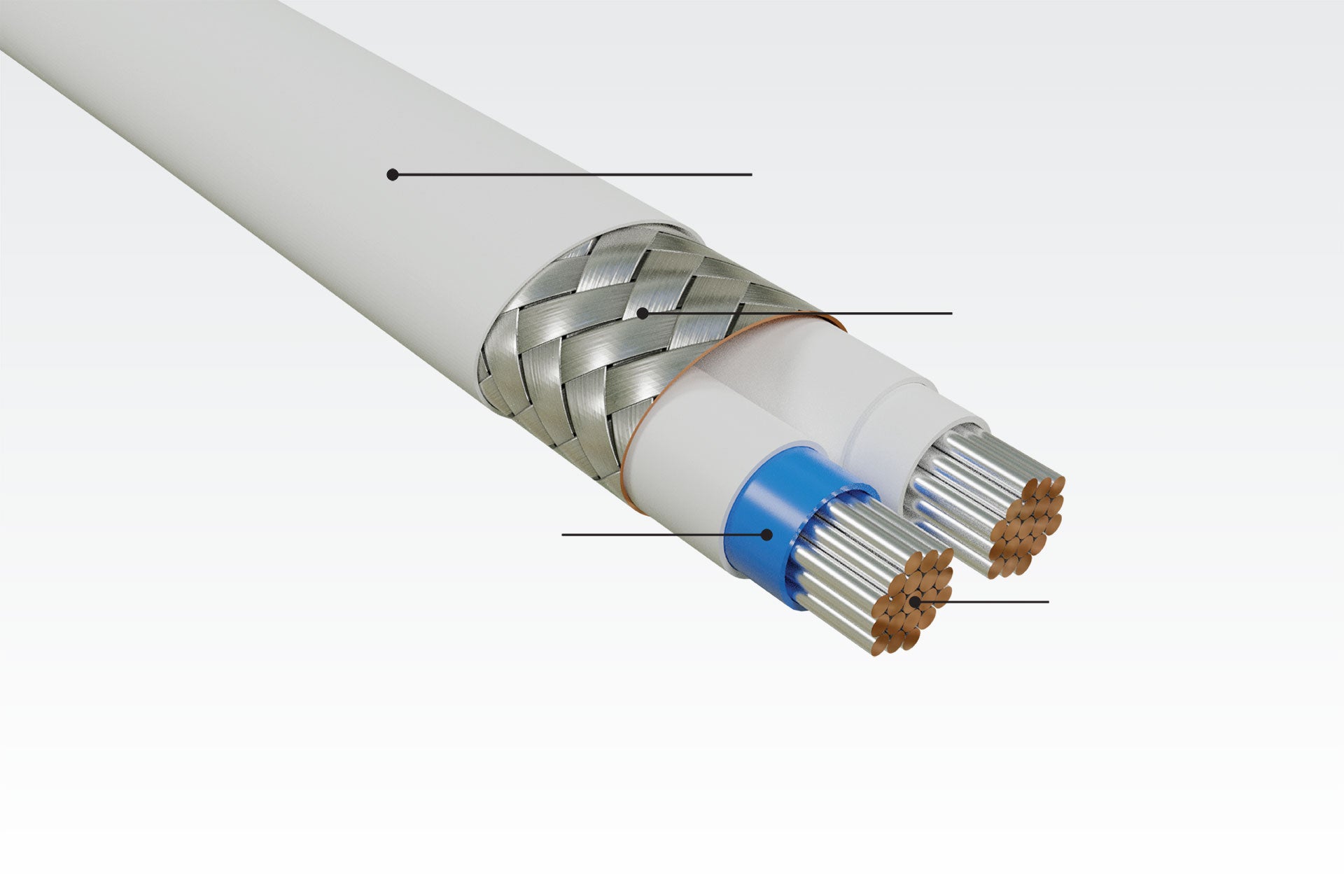 Compact, lightweight footprint of GORE CAN Bus Cables
Applications
GORE CAN Bus Cables are engineered to perform reliably in a variety of aircraft applications, including:
avionics networks
cabin management systems
controller area networks
digital video systems
serial buses
If you have any questions, or to discuss your specific application needs, please contact a Gore representative.
Benefits
GORE CAN Bus Cables provide aircraft system architects and engineers with many benefits that improve electrical and mechanical performance such as:
high-quality signals with controlled impedance for fast data transmission up to 1 GHz
versatile protection from extreme mechanical/environmental impact
compact footprint is 40% smaller, making them lighter weight
unique inverted dielectric enables easier wire prep/insertion in smaller connector systems
increased flexibility with small bend radius for trouble-free routing
compatible with variety of high-speed aerospace connector systems/backshells
selected pre-qualified samples with short lead times for prototyping and evaluation
low technical risk based on validated product performance in real-world conditions
For more information about the benefits of our cables, please contact a Gore representative.
Properties
These values demonstrate the electrical, mechanical and environmental performance of GORE CAN Bus Cables.
Electrical Property
Value
Standard Impedance (Ohms)
120 ± 10
Typical Operating Voltage (V)
<15
Nominal Velocity of Propagation (%)
80
Nominal Time Delay ns/m (ns/ft)
4.10 (1.25)
Capacitance pF/m (pF/ft)
42.0 (12.8)
Dielectric Withstanding Voltage (Vrms)
Conductor-to-Conductor
Conductor-to-Shield

1500
1000
| Mechanical / Environmental Property | Value |
| --- | --- |
| Jacket Material | Engineered Fluoropolymer |
| Jacket Color | White (Laser Markable) |
| Conductor | Sliver-Plated Copper |
| Conductor Color-Coding | Blue/White |
| Dielectric Material | ePTFE/PTFE |
| Temperature Range (°C) | -65 to +200 |
Part Numbers & Drawings
Download the drawings to view cable characteristics, like diameter, weight, minimum bend radius and insertion loss.
Qualifications
GORE CAN Bus Cables have undergone substantial qualification testing to ensure they meet the most current industry standards and our customers' requirements.
ABD0031 (AITM 2.0005); BSS7230; FAR Part 25, Appendix F, Part I: Flammability
ABD0031 (AITM 3.0005); BSS7239: Toxicity
ABD0031 (AITM 3.0008B); BSS7238; FAR Part 25, Appendix F, Part V: Smoke Density
ANSI/NEMA WC 27500: Environmental Testing, Jacket and Marking
SAE AS4373™: Test Methods for Insulated Electric Wire (Contact Gore for available data)
Fill out a short form to receive a complimentary sample of our pre-qualified cables for prototyping and evaluation from our authorized global distributors, Air Cost Control (Europe) or WireMasters (US).
Resources
Recent News
FOR INDUSTRIAL USE ONLY
Not for use in food, drug, cosmetic or medical device manufacturing, processing, or packaging operations.