Meet Gore at the Paris Air Show
June 19, 2023 - June 25, 2023
Paris-Le Bourget Exhibition Centre, Paris, France
---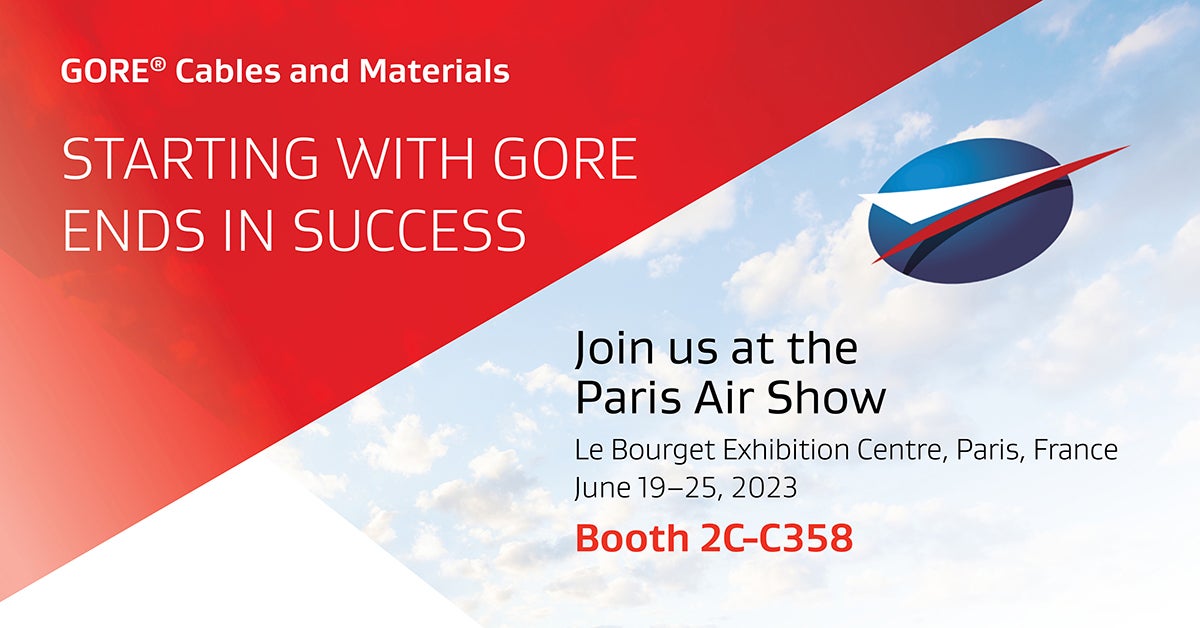 Proven solutions the aerospace industry has trusted for decades
Find out how our wires, cables, sealants and product innovations can help meet your aerospace needs now and in the future. At our booth, we'll exhibit our new Cat8 Ethernet cable offering four times the high-speed data transmission previously possible.
We'll also feature videos of GORE-FLIGHT® Microwave Assemblies and 1.8 mm Simplex fiber optic cables demonstrating the high durability of our products. Watch a live demonstration of our airframe installation simulator, where we'll show typical routing issues and how to prevent them. And you can check out other products in our extensive portfolio, like GORE® SKYFLEX® Aerospace Materials.
What's more, we're expanding our line of microwave/RF solutions with additional high-density connectors for mmWave (millimeter wave) technology operating at Ka-Band and V-band frequencies.
Gore is committed to ensuring success, survivability and safety by delivering solutions that the aerospace industry has relied on and trusted for decades. And we're honored that OEMs have specified and used our solutions in many aircraft over the years, including the F-16, Black Hawk, Airbus 220/320/350, Rafale Eurofighter and other leading platforms.
We look forward to seeing you at our Booth 2C-C358 and hope you'll have time for a 1-on-1 discussion with our specialists to help with your new aircraft program and design challenges. Use the form to reserve your dedicated discussion time now!
For more information, visit the Paris Air Show website.
---
FOR INDUSTRIAL USE ONLY
Not for use in food, drug, cosmetic or medical device manufacturing, processing, or packaging operations.