W. L. Gore & Associates High Performance Aerospace Wires Set Gold Standard With Industry Award
W. L. Gore & Associates (Gore) announced today that its GORE® High Performance Aerospace Wires, GWN3000 Series, were recognized among the 2021 Military & Aerospace Electronics Technology Innovators Awards.
---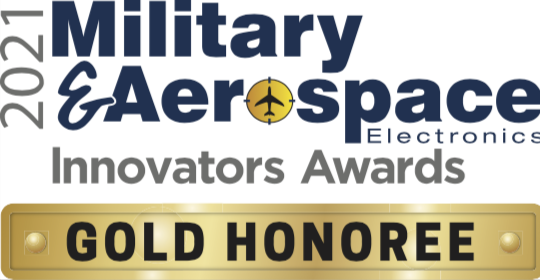 NEWARK, Del. (November 9, 2021) — W. L. Gore & Associates (Gore) announced today that its GORE® High Performance Aerospace Wires, GWN3000 Series, were recognized among the 2021 Military & Aerospace ElectronicsTechnology Innovators Awards. An independent panel of esteemed judges from the aerospace and defense community recognized Gore as a gold honoree for the second consecutive year. The company's PHASEFLEX®Microwave/RF Test Assemblies received gold recognition in 2020, while its Fiber Optic Cables received platinum recognition. Gore's Ethernet Cables received gold honors in 2017.
"This Military & Aerospace Electronics award is further recognition of the trend towards increasingly electric aircraft and the vital role wires like the GWN3000 Series will play in making that a reality," said Tri Bui, new product development. "Our products help original equipment manufacturers validate and support low-rate production, while also decreasing technical and business risks in new aircraft programs throughout their lifecycles."
Optimized for Electrification
Gore's GWN3000 Series provide a higher level of mechanical and electrical performance over time in current and next-gen aircraft. They ensure EWIS (electrical wire interconnection systems) reliability, increase operational readiness, improve safety and reduce total lifecycle costs.
The GWN3000 Series meets and even exceeds new rigorous industry standards that require higher levels of electrical and mechanical durability for wire bundles operating in extreme aerospace environments. In some helicopter applications, 70% of the rotorcraft exhibit significant wire damage.
New-generation engines and aerodynamic optimization have lowered fuel burn during the past half century of jet-age travel. However, recent efficiency and environmental gains are incremental compared to the paradigm shift inherent in an eventual transition to all-electric aircraft. That revolution and the near-term steps required to achieve it rely not just on new battery technology, but also the ability to deliver power sufficient to replace current systems based on combustion, hydraulics or pneumatics.
Gore's unique, chemically inert, wire insulation does not degrade after exposure to harsh chemicals or humidity. The GWN3000 Series also reduces the risk of chafing, abrasion, and cut-through failures while easily tolerating wide temperature ranges. For more information, visit https://www.gore.com/products/high-performance-wires-defense-aircraft or contact a Gore representative.
Performance Solutions
Gore develops products and technologies that address complex product and process challenges in a variety of markets and industries, including aerospace, automotive, pharmaceutical, mobile electronics and more. Through close collaboration with industry leaders across the globe, Gore enables customers to design their products and processes to be safer, cleaner, more productive, reliable, durable and efficient across a wide range of demanding environments.
About Gore
W. L. Gore & Associates is a global materials science company dedicated to transforming industries and improving lives. Since 1958, Gore has solved complex technical challenges in demanding environments — from outer space to the world's highest peaks to the inner workings of the human body. With more than 11,000 Associates and a strong, team-oriented culture, Gore generates annual revenues of $3.8 billion. For more information, visit gore.com.
Media Contact
Petra Tillmanns
Marketing Communications Aerospace & Defense
+49 9144 6016389
Contact by email