GORE Honored by BAE Systems with Silver Supplier Award
---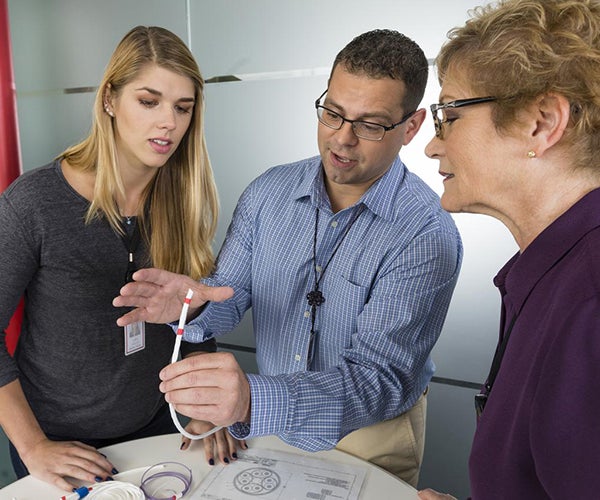 NEWARK, Del. (April 26, 2021) — W. L. Gore & Associates announced today it was named a Silver Supplier for exceptional performance and contributions to supply chain success in 2020 by BAE Systems' Electronic Systems sector. Gore, which provides a variety of wire and cable components for BAE Systems, was honored by them at a virtual ceremony following selection from a diverse pool of suppliers.
"Gore's Associates across multiple functions rallied to achieve a superb on-time delivery score while maintaining the near-perfect quality expected by BAE Systems and its military customers," said Chad Simendinger, strategic account manager. "Defense applications are among the world's most demanding and so we thank BAE Systems for recognizing our performance on their world-class programs that help protect us all."
BAE Systems' Partner 2 Win program is designed to achieve operational excellence and eliminate defects in its supply chain by raising the bar of performance expectations to meet the demand of current and future customers. As part of the program, BAE Systems meets regularly with its suppliers to transfer best practices to ensure that the components and materials that compose BAE Systems products meet the highest quality standards.
"We are proud of the partnership we have with companies like W. L. Gore & Associates that delivered the highest quality products on-time, despite the challenges presented by a global pandemic," said Kim Cadorette, vice president of operations for BAE Systems' Electronic Systems sector. "We recognize that our suppliers are critical to our company's success. We are grateful for this year's outstanding effort and we look forward to future collaborations."
About BAE Systems
BAE Systems provides some of the world's most advanced, technology-led defense, aerospace and security solutions. The company employs a skilled workforce of more than 83,000 employees worldwide and has operations in 30 U.S. states. Working with customers and local partners, BAE Systems develops, engineers, manufactures, and supports products and systems to deliver military capability, protect national security and people, and keep critical information and infrastructure secure.
About Gore
W. L. Gore & Associates is a global materials science company dedicated to transforming industries and improving lives. Since 1958, Gore has solved complex technical challenges in demanding environments — from outer space to the world's highest peaks to the inner workings of the human body. With more than 11,000 Associates and a strong, team-oriented culture, Gore generates annual revenues of $3.8 billion.
Media Contact