W. L. Gore & Associates Expands Mission Capabilities for Microwave RF Assemblies
---
NEWARK, Del./United States (June 21, 2022) — W. L. Gore & Associates announced today a new higher-frequency 40GHz option for its GORE-FLIGHT® Microwave Assemblies.
The new option will help EW and C5ISR users and customers who want to transport electrical signals reliably with minimal size, weight and power. The newest capability for GORE-FLIGHT Microwave Assemblies will allow for higher frequency applications that will offer low loss, high integrity and greater longevity cables.
"The new GORE-FLIGHT Microwave Assemblies are 40GHz airframe solutions that ensure mission-critical success and peace of mind," said Chris Ericksen, Global Product Specialist, Microwave/RF for Aerospace & Defense. "Microwave/RF assemblies are susceptible to electrical challenges and mechanical stresses due to damage from installation and harsh environmental conditions, and Gore remains committed to providing critical components that can be counted on no matter the situation."
Award-winning GORE-FLIGHT Microwave Assemblies are lightweight cable solutions that ensure reliable performance for the life of the system.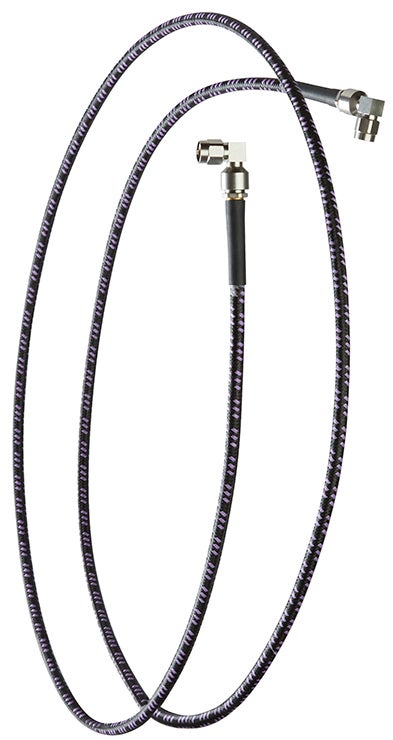 The robust construction of these assemblies reduces total costs by withstanding the challenges of installation, reducing costly production delays, field service frequency and the need for purchasing replacements. They are also lighter weight, which improves fuel efficiency and increases payload.
These cable assemblies have been qualified to the most stringent specifications for airframe assemblies. Gore controls the entire manufacturing process from purchasing raw materials and creating and applying the proprietary dielectric material, through testing and shipping the final cable assembly.
This unsurpassed vertical integration allows Gore the complete control necessary to achieve tight specifications consistently.
For more information about Gore's cable assemblies or to obtain an RFQ, please visit the Microwave/RF Cable Assembly Builder at microwave-cablebuilder.gore.com, which hosts specifications for Gore parts to help customers build the right cable assembly for their application's unique needs.
About Gore
W. L. Gore & Associates is a global materials science company dedicated to transforming industries and improving lives. Since 1958, Gore has solved complex technical challenges in demanding environments — from outer space to the world's highest peaks to the inner workings of the human body. With more than 11,000 Associates and a strong, team-oriented culture, Gore generates annual revenues of $3.8 billion. For more information, visit gore.com.
Media Contacts
Brian Grossman
Radancy
+1 704 609 5406
Contact by email
Jennifer Haupt
Social & Digital Marketing Communications Lead,
Aerospace & Defense
W. L. Gore & Associates
+1 410 506 7935
Contact by email