NEW GORE® CATALYTIC DEVICE FOR LONGER-LIFE LEAD-ACID AUTO BATTERIES, MORE SUSTAINABILITY
Electrolyte loss during recharging can cause flooded lead-acid battery cells to deteriorate. The new GORE® Catalytic Device recombines hydrogen and oxygen generated within the battery into water, to reduce electrolyte loss and extend battery life.
---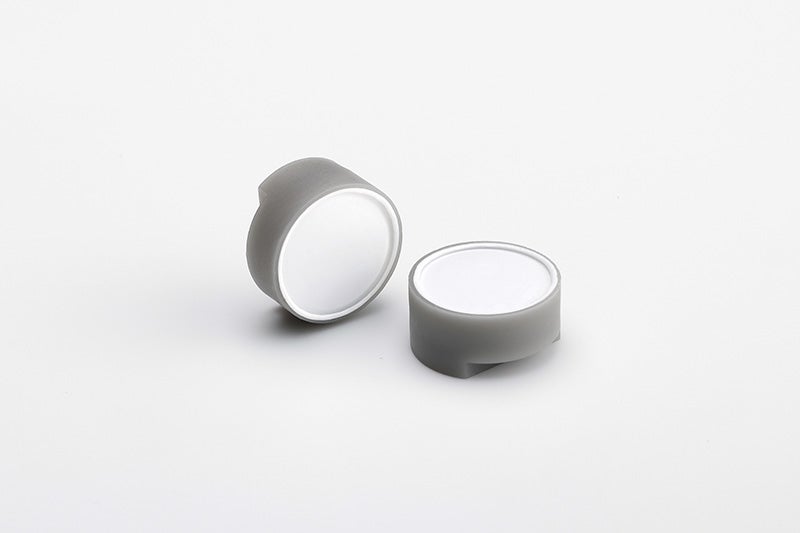 TOKYO/Japan (April 3, 2023) — W. L. Gore & Associates has developed the GORE® Catalytic Device, a small device that can be installed inside enhanced flooded lead-acid batteries used in the automotive market. Based on advanced ePTFE and catalytic technologies, the GORE® Catalytic Device can reduce electrolyte loss by effectively recombining hydrogen and oxygen generated inside lead-acid batteries — even under harsh high temperature conditions. This water loss reduction results in improved battery durability and extended service-life. This can enable customers to replace their 12-volt batteries less often, which, in turn, helps to reduce carbon footprint.
A new solution to a century-old problem
According to Masayuki Aso, Product Specialist at W. L. Gore & Associates G. K., "Water loss due to electrolysis has been a challenge for lead-acid batteries since they were first used in automotive applications, more than 100 years ago. We combined Gore's unique technologies to successfully address this challenge. This combination of membrane and catalytic technologies extends the lifetime of lead-acid batteries and ensures more sustainable environmental performance."
High-performance enhanced flooded batteries (EFBs) are increasingly required to deliver improved performance, especially in advanced brake regenerative charging, and also to meet more rigorous regulations for reduced gas emissions.
The GORE® Catalytic Device has proven to reduce water loss by 68–88 percent when tested in commercially available high-performance EFBs.
The GORE® Catalytic Device has been selected by GS Yuasa Corporation for their new ECO.R ENJ* series batteries, to be launched in June 2023. GS Yuasa Corporation is the world's second-largest manufacturer of automotive lead batteries.
Gore has provided innovative solutions to OEMs and Tier suppliers in the automotive industry for more than 35 years. With the new GORE® Catalytic Device technology, Gore continues to meet the growing worldwide demand for higher performance lead-acid batteries.
Benefits of GORE® Catalytic Device
Reduces water loss by 68–88 percent (to EN-50342-1 W5 level), which maintains electrolyte levels.
Improves DCA (Dynamic Charge Acceptance) by enabling integration of more additives.
Extends battery life by maintaining electrolyte's specific gravity.
Enhances durability with broad operating temperature range (-30 ºC ~ +75 ºC).
Offers global Gore support for technical product integration.
Improves sustainability: reduced CO2 emission from battery manufacturing and recycled lead (based on total life-cycle analysis).
*ECO.R ENJ is a product name of GS Yuasa Battery Ltd.
About Gore
W. L. Gore & Associates is a global materials science company dedicated to transforming industries and improving lives. Since 1958, Gore has solved complex technical challenges in demanding environments — from outer space to the world's highest peaks to the inner workings of the human body. With more than 12,000 Associates and a strong, team-oriented culture, Gore generates annual revenues of $4.5 billion.
For more information, visit gore.com.
W. L. Gore & Associates G. K. is an affiliate of W. L. Gore & Associates.
GORE, Together, improving life and designs are trademarks of W. L. Gore & Associates.
Media contact