GORE® Fuel Cell Technologies
Gore supplies the most technologically advanced portfolio of MEAs (membrane electrode assemblies) and membranes for the proton exchange membrane (PEM) fuel cell industry.
Contact Us
United States
+1 800 346 7391
+1 410 506 7633 (fax)
Germany
+49 89 4612 2279
+49 89 4612 2302 (fax)
Japan
+81 3 6746 2572
+81 3 6746 2571 (fax)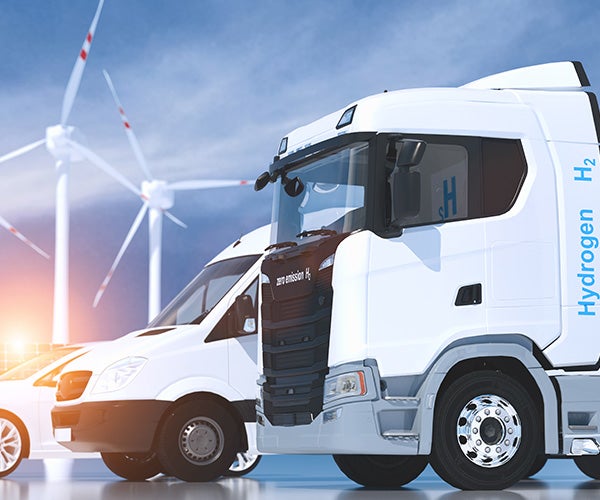 WHAT DOES YOUR RAINCOAT HAVE IN COMMON WITH A HYDROGEN FUEL CELL? THE ANSWER IS A LOT MORE REVEALING THAN "BOTH SHED OFF WATER." GORE'S DR. WEN LIU EXPLAINS…
Overview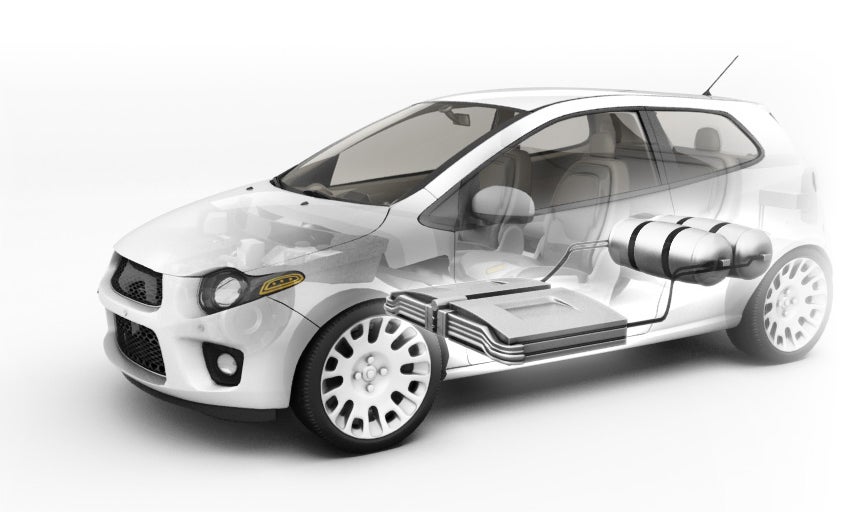 Greater Performance. Greater Understanding.
In 1994, Gore developed its proprietary reinforced membrane technology, based on our expertise in engineering ePTFE. Since then we have produced millions of membrane electrode assemblies, more than any other supplier in the industry.
Our product line includes:
GORE-SELECT® Membrane
Gore Catalyst Coated Membrane
GORE® PRIMEA® Membrane Electrode Assemblies
A commitment to clean energy is not limited to the workday – it's a way of life for many members of our global Fuel Cell Team.
Gore Fuel Cell Components provide high durability and power density and are designed and tested for fitness for use in the most demanding fuel cell applications worldwide:
Zero-emission powertrains for cars and buses
Backup power for critical systems and remote locations
Portable generators and compact charging devices
Combined heat and power (CHP) systems for homes and commercial buildings
Motive power systems for material handling equipment such as fork lifts
It is our continuing mission to make fuel cell components that are the most powerful, dependable and cost effective in the world, to meet the world's growing energy needs and environmental concerns.
What is a fuel cell?
A fuel cell is an electrochemical device that converts hydrogen to electricity (and heat energy) by means of interaction with a catalyst and oxygen. Water is the only by-product, making fuel cells not only efficient, but environmentally friendly as well.
There are several different types of fuel cells, distinguished by the electrolytes used in the conversion process. Of these, the Proton Exchange Membrane (PEM) fuel cell has emerged as the best technology for fuel cell vehicles.
What is a Membrane Electrode Assembly (MEA)?
An MEA or Membrane Electrode Assembly is the heart of a PEM fuel cell. It contains the materials necessary to facilitate electrochemical conversion of a fuel to electrical energy.
It consists of a polymer electrode membrane with electrodes on either side. Hydrogen enters on one side (anode), where it reacts with a catalyst and separates into protons and electrons. The protons pass through the membrane to the other electrode (cathode). Here, they combine with oxygen, and with the help of a catalyst, produce water. The electrons, which cannot pass through the membrane, flow from the fuel cell to be used as electrical energy.
Why Gore Fuel Cell Components?
GORE® PRIMEA® MEAs, based on the GORE-SELECT Membrane, were the first commercially available MEAs. Today Gore is the leading supplier of MEAs and membranes for the PEM fuel cell industry.
Proven performance
Gore Fuel Cell Components are being used by nearly all of the major fuel cell system developers worldwide, powering a wide variety of fuel-cell systems in stationary, portable and transportation applications. More than 80 percent of the public stationary PEM fuel cell demonstration and commercial systems placed in the field over the past three years have used Gore Fuel Cell Components.
We offer a broad portfolio of products to meet the needs of the end application.
The Gore portfolio of products and strong technical service can help accelerate development and commercialization. Our cost-effective solutions provide:
High power density
Long, dependable lifetime
Low material content
Consistent, reliable performance and quality
Meeting your application needs
Every market has its own unique application requirements. Our ongoing development efforts keep us ahead of the technology curve, while our high-volume manufacturing capability enables us to provide consistent, reliable performance to help our customers reach commercialization. Gore, a worldwide leader in membrane development and manufacturing, continues to set global industry standards for fuel cell components across a broad spectrum of operating conditions.
Suited for either hydrogen or reformate fuel streams, MEAs made with Gore's proprietary membranes and novel catalyst and electrode technologies can maximize the power density and durability of any system's design while allowing for more versatile packaging configurations to meet the most demanding application requirements. Our products can:
Improve stack life
Reduce stack size and weight
Perform under lower humidity
Operate at higher temperatures
Provide reproducible performance
Achieve higher efficiencies and reduce fuel costs
Also, our in-place volume manufacturing and unique raw material supply relationships result in a beneficial cost position.
Full technical support
We strive to provide the best-in-class portfolio of products, backed by strong technical support. Working closely with our customers to test and evaluate products, we have developed a deep understanding of how Gore Fuel Cell Components perform within user systems. With our customers, we are helping to provide viable, cost-effective fuel-cell technology today--and a sustainable industry and power source for the future.
Resources
Recent News
FOR INDUSTRIAL USE ONLY
Not for use in food, drug, cosmetic or medical device manufacturing, processing, or packaging operations.