Smartphone Heat Spreading, Dissipation and Protection
Turn up the performance with Gore thermal management solutions
Contact Us
UNITED STATES
+1 410 506 7812
Overview
Thermal management in smartphones is one of the biggest problems and limiting factors in smartphone development. Whether it is iPhone thermal management, Android thermal management, or any other system, the heat transfer in cell phones is a complicated problem to solve.
EVOLVING TECHNOLOGY COMPOUNDS THE PROBLEM
Many different parts of the smartphone put out heat, including the processor, 5G mmWave antennas, the camera, the battery and its management system, and other components.
As smartphones have continued to evolve, more and more heat-producing components are being integrated, or are being run at higher power — resulting in higher levels of heat output overall. In addition, smartphone form factors have been getting thinner, meaning these heat-producing components are being put into ever-shrinking spaces. All these trends have made smartphone heat management a crucial component to smartphone device success. Smartphone designers must manage heat to provide safe touch temperatures for consumers, as well as protect internal components from degradation. Fortunately, designers have a new option to help turn up smartphone performance while turning down the heat.
Smartphone Thermal Management Solutions
To dissipate the heat in cell phones, thermal engineers create a design from many different types of thermal management materials to move heat from one place to another. These materials include:
In-plane heat spreaders like graphite, heat pipes, and vapor chambers
Through-plane heat spreaders like thermal interface materials (TIMs) and thermal pastes
GORE Thermal Insulation offers an added solution in thermal insulation materials for phones. It is being used to effectively block heat from traveling where the designer does not want it to go, in two ways:
Typically, it's used to reduce surface temperatures and to prevent surface hot spots.
It can also be used to prevent sensitive components like temperature sensors and batteries from being exposed to the heat generated by other components within the smartphone.
Together, spreading solutions and GORE Thermal Insulation can be used to provide thermal protection for cell phones — ensuring the phone does not overheat and cause internal damage or harm the user.
Insulation in Smartphones
With GORE Thermal Insulation, you can now improve the effectiveness of your thermal spreading solutions. With a through-plane thermal conductivity (kz) significantly lower than air, enabled by premium aerogel technology, GORE Thermal Insulation will enhance the heat-spreading ratio and outperform system-level air gaps. It can be used independently or in conjunction with heat spreaders to create a higher-performing thermal design.
IMPROVE BOTH HEAT-SPREADING AND HEAT PROTECTION
Insulating for phone heat dissipation can be an advantage or a disadvantage, depending on how the insulation is used.
Incorporating a large volume of insulation without pairing with spreaders can cause heat to reflect back into the processor and cause the component to overheat.
Using the optimal amount (thickness and area) of insulation and thermal spreaders enables heat to be facilitated into the spreaders, moving the heat toward cooler areas of the phone. Insulation helps to maintain an even balance of surface temperatures across the area of the phone.
Another reason for insulating a phone system is to shield heat-sensitive components inside the phone from nearby heat-generating components. For example:
Some phones include a temperature sensor for the ambient environment. This sensor must be protected from the heat of the device in order to get an accurate reading.
GORE Thermal insulation can be used to protect this sensor from the heat of the components around it, by placing it between the heat-sensitive and heat-generating components.
APPLICATION EXAMPLE: GORE THERMAL INSULATION IN SMARTPHONES
Experience and extensive testing confirm the effectiveness of GORE Thermal Insulation in smartphones: Your customers will benefit from improved performance and an overall better user experience.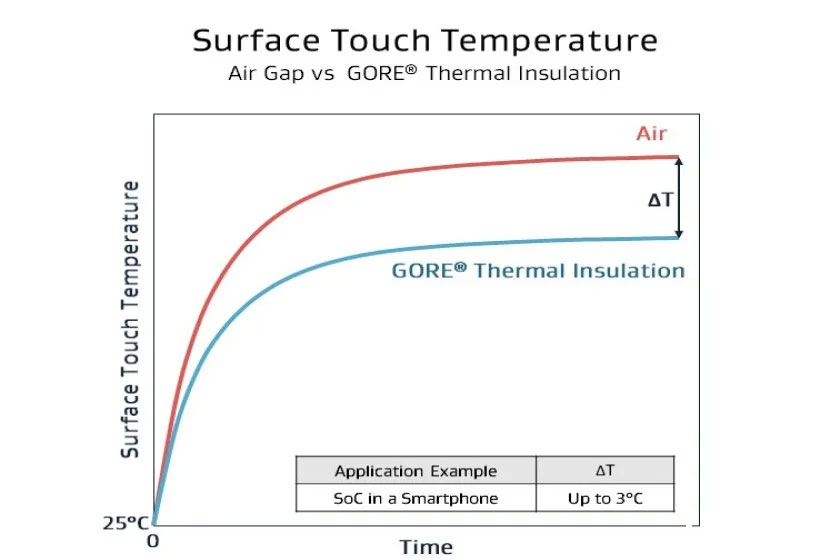 Customer testing in smartphones has demonstrated surface temperature reductions of 1-3 °C, with results based upon smartphone design specifics (power output and thickness available for insulation).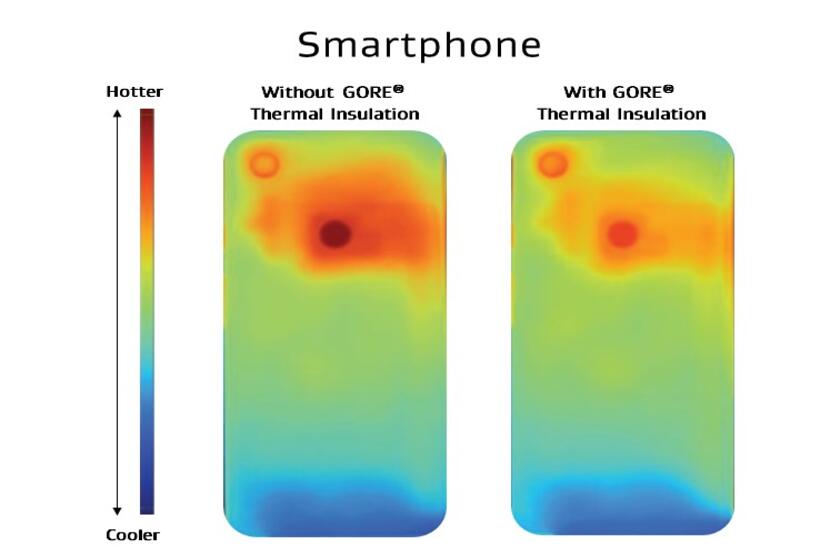 Smartphone after running at max power for 90 minutes.
At left: OEM configuration with 0.50 mm air gap.
At right: GORE Thermal Insulation (0.5 mm thickness) installed in air gap reduced surface temp by 3.0 °C.
Working with Gore
BY YOUR SIDE FROM DESIGN TO MANUFACTURE
Leading OEMs select Gore because our products and services help develop differentiated and innovative products — with low development risk and a stable supply chain — in a fast-paced, highly competitive market.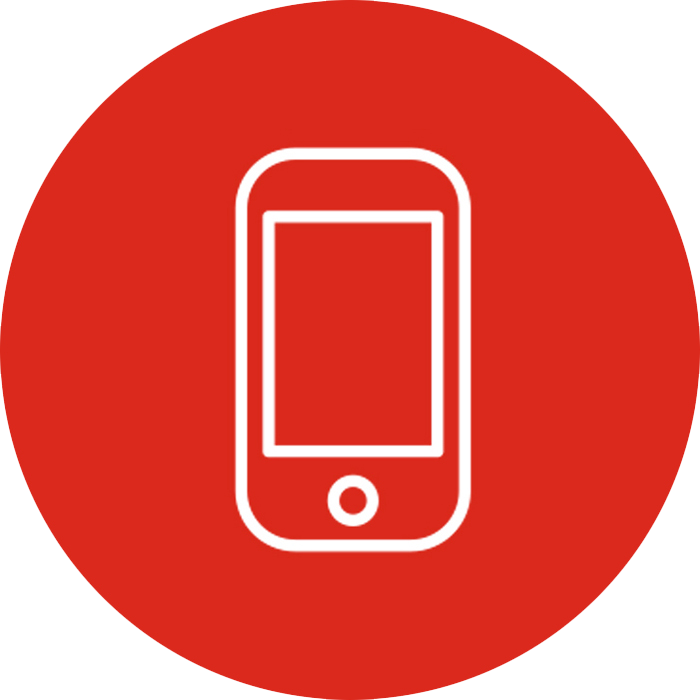 GLOBAL MOBILE SUPPLIERS
Decades as a preferred venting partner of global top OEMs in a wide range of applications — from smartphones and smart watches over to tablets, earphones, and Bluetooth speakers to and cameras.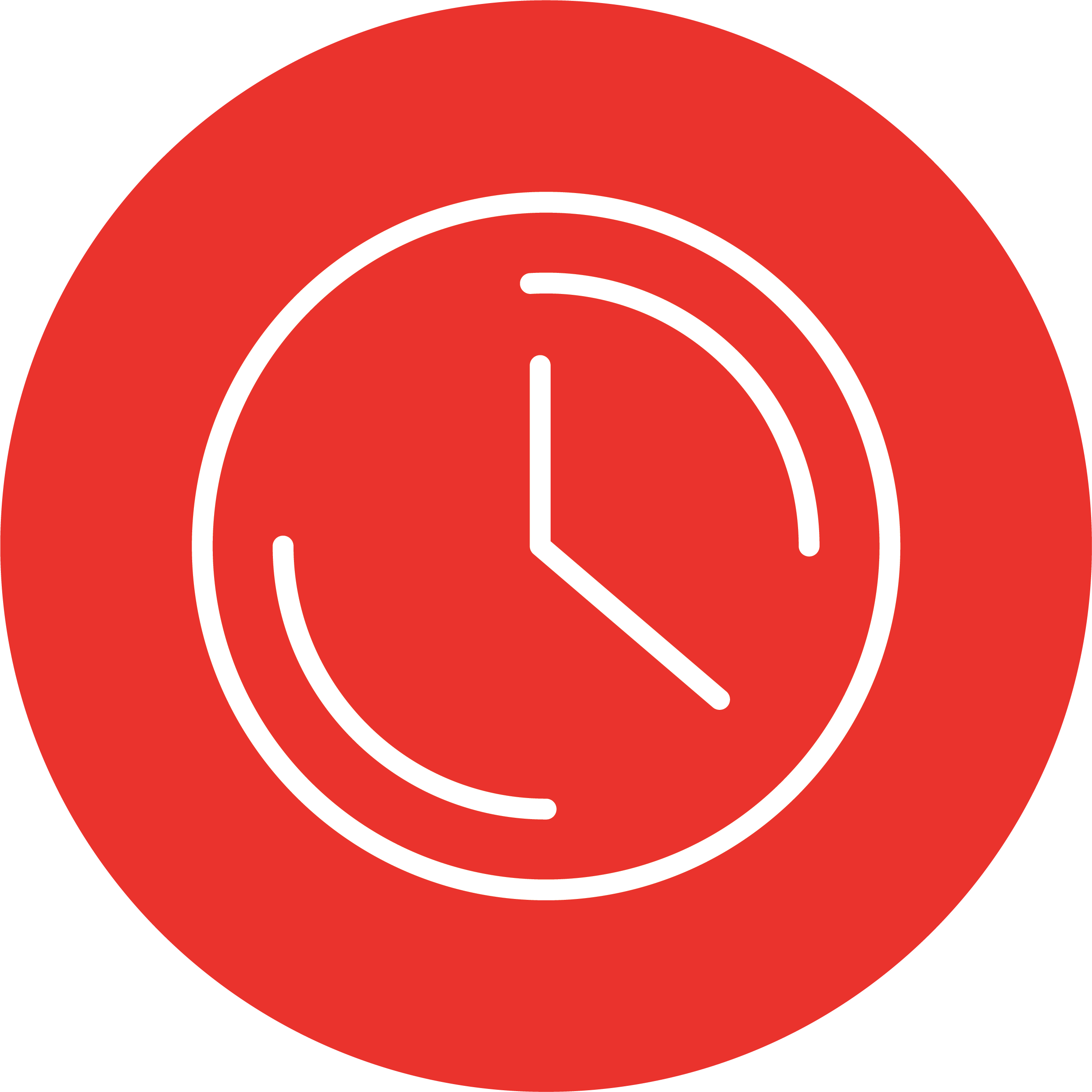 FAST RESPONSE DESIGNS
Gore supports the need of the mobile electronics industry with quick turnaround of designs and prototypes, to ensure that engineering teams can meet their project timelines.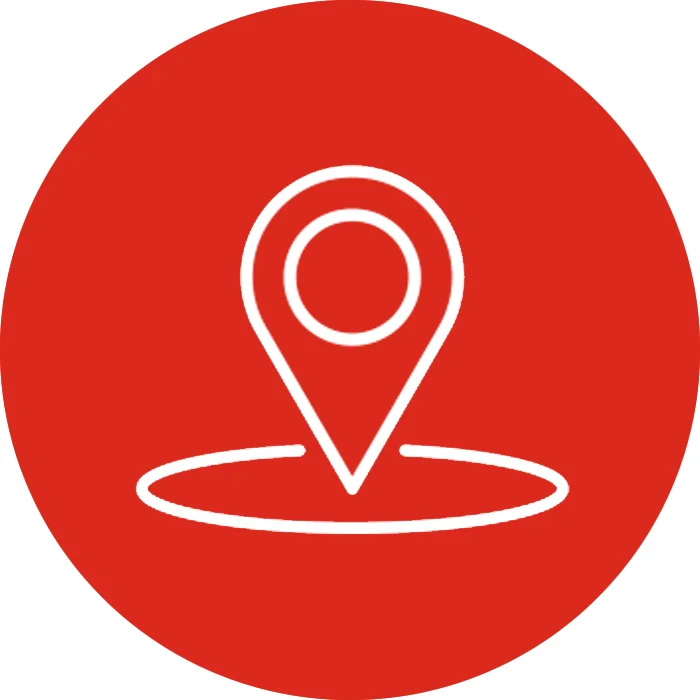 SUPPLY SECURITY
Years of experience in the challenging field of mobile electronics have made us experts at supplying high-volume, fast-ramp products with the timing and quality required for success.

RELIABLE PERFORMANCE
Every Gore product must meet the highest standards of quality, performance and reliability. Through a deep understanding of end-use applications and demands, our products deliver what we promise.
---
FOR INDUSTRIAL USE ONLY
Not for use in food, drug, cosmetic or medical device manufacturing, processing, or packaging operations.
Related Products
Electronic Components & Electrochemical Materials