Flyer: GORE® High Speed Data Cables — Samples for Prototyping & Evaluation for Defense Land Systems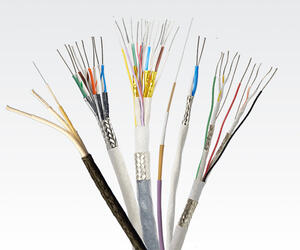 Brochures, English
Military vehicle OEMs can review a complete list of prequalified high data rate copper and fiber optic cable samples from W. L. Gore & Associates. This way, you can validate our standard products in your specific application with lower technical and business risks to your program. Once you decide, fill out a short online form and place your order with our authorized global distributors to receive your complimentary sample for defense land systems.
---
FOR INDUSTRIAL USE ONLY
Not for use in food, drug, cosmetic or medical device manufacturing, processing, or packaging operations.