GORE® FireWire® Cables for Civil Aircraft
The trend continues to modernize aircraft with new technology, so pilots can receive information in real time and passengers can access videos instantly. Our IEEE 1394b FireWire cables reliably carry high-fidelity signals and data transmission, provide superb protection, endure continuous flexing, and save weight on aircraft.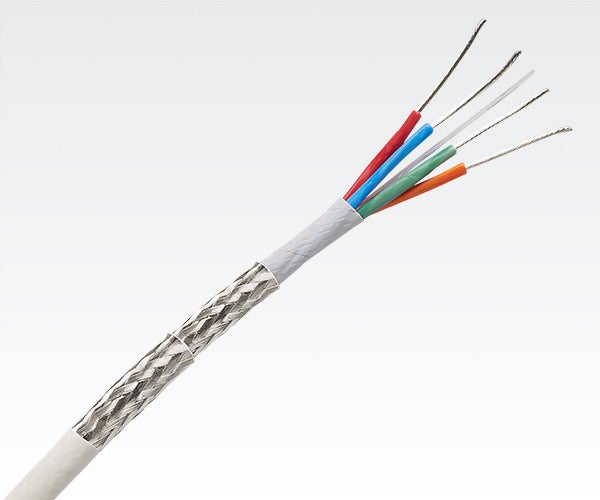 A premier solution for copper-based IEEE 1394b FireWire data links, W. L. Gore & Associates offers quadrax cables for defense and commercial aircraft. They withstand extreme conditions without damage over system life, transmitting high-fidelity signals and uninterrupted data with flexure at S400 data rates.
English (U.S.)
All Resources For GORE® FireWire® Cables for Civil Aircraft
Overview
Continuous improvements in avionics keep driving the demand to update commercial aircraft with cables that can transmit lots of data at higher speeds so pilots can receive real-time information and passengers can access in-flight videos quickly. Cables must also be able to survive aircraft environments without breaking or failing, whether it's constant flexing during routing or severe vibration during flights.
GORE FireWire Cables are the premier solution for copper-based IEEE 1394b FireWire data links. Our cables transmit uninterrupted high-fidelity signals for interconnect solutions up to 30 m (100 ft) at S400 data transfer rates in all aircraft environments.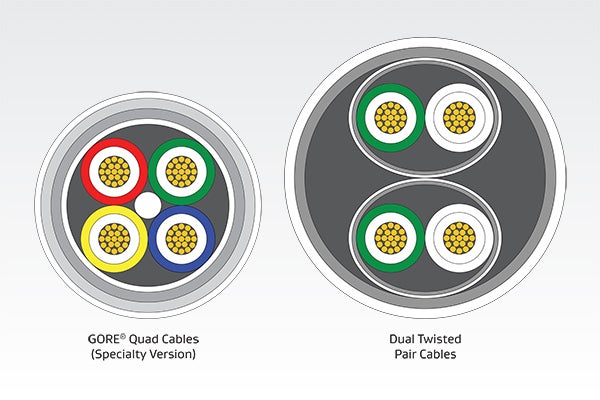 Signal Integrity with Flexure
We evaluated the eye pattern of our FireWire cables before and during flexure to ensure signal integrity. They passed the eye mask test with margin and continued to maintain signal integrity without degradation even after we wrapped them around a mandrel 20 times. Aircraft maintainers can easily flex and tightly bend our FireWire cables in narrow spaces during installation without damaging or breaking them.
Also, our specialized quadrax design is much smaller by about 40% and lighter weight than dual twisted pair constructions. Our FireWire cables can save as much as 5.2 kg (11.5 lb) per aircraft on average. But even though our cables are smaller and lighter, they still provide a protective barrier against tough aircraft environments because of the proprietary materials and double-braided shield that add strength.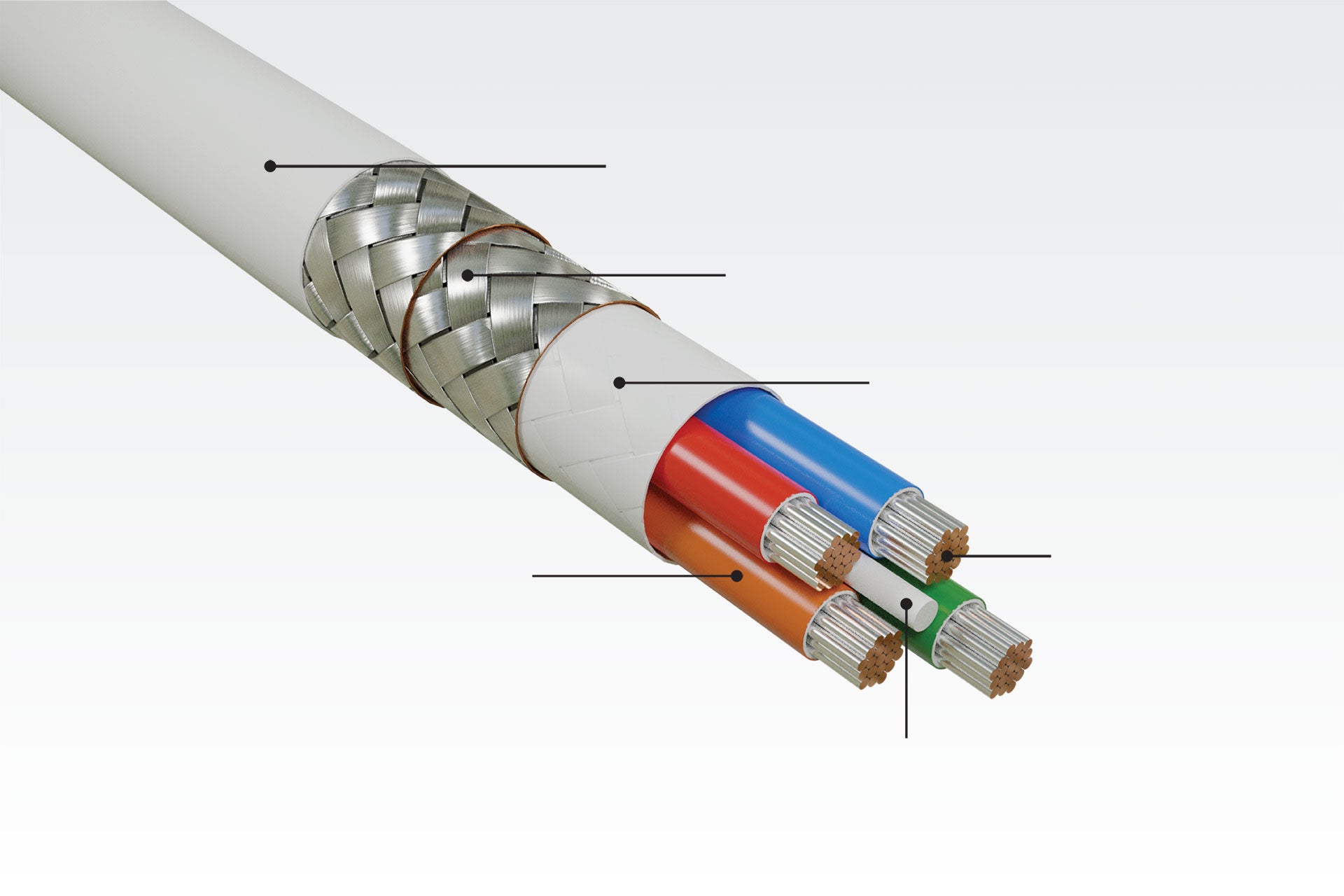 Highly flexible Materials of GORE FireWire Cables.
FireWire is a trademark of Apple, Inc., registered in the U.S. and other countries.
Applications
GORE FireWire Cables are engineered to perform reliably in a variety of aircraft applications, including:
avionics networks
flight control
networked video systems
If you have any questions, or to discuss your specific application needs, please contact a Gore representative.
Benefits
GORE FireWire Cables provide aircraft system architects and engineers with many benefits that improve electrical and mechanical performance such as:
premier solution for copper-based IEEE 1394b FireWire data links
uninterrupted high-fidelity signals with flexure up to 30 m (100 ft) at S400 data transfer rates
protective barrier provides added strength against tough environments
specialized quadrax design is 40% smaller than dual twisted pair constructions
lighter weight construction proven to save more than 5.2 kg (11.5 lb) per aircraft
tighter bend radius for easier and faster routing in narrow spaces
compatible with variety of high-speed aerospace connector systems/backshells
selected pre-qualified samples with short lead times for prototyping and evaluation
low technical risk based on validated product performance in real-world conditions
For more information about the benefits of our cables, please contact a Gore representative.
Properties
These values demonstrate the electrical, mechanical and environmental performance of GORE FireWire Cables.
Electrical Property
Value
Standard Impedance (Ohms)
110 +6/-4
Typical Operating Voltage (V)
< 15
Nominal Velocity of Propagation (%)
80
Nominal Time Delay ns/m (ns/ft)
4.10 (1.25)
Capacitance pF/m (pF/ft) (26 AWG)
36.1 (11.0)
Typical Skew Within Pair ps/m (ps/ft)
3.5 (1.1)
Dielectric Withstanding Voltage (Vrms)
Conductor-to-Conductor
Conductor-to-Shield

1500
1000
| Mechanical / Environmental Property | Value |
| --- | --- |
| Jacket Material | Engineered Fluoropolymer |
| Jacket Color | White (Laser Markable) |
| Conductor | Silver-Plated Copper / SPC Alloy |
| Conductor Color Coding | Blue/Orange, Green/Red |
| Dielectric Material | ePTFE/PTFE |
| Temperature Range (°C) | -65 to +200 |
Part Numbers & Drawings
Download the drawings to view cable characteristics like diameter, weight, minimum bend radius and insertion loss.
Qualifications
GORE FireWire Cables have undergone substantial qualification testing to ensure they meet the most current industry standards and our customers' requirements.
Fill out a short form to receive a complimentary sample of our pre-qualified cables for prototyping and evaluation from our authorized global distributors, Air Cost Control (Europe) or WireMasters (US).
Resources
Recent News
FOR INDUSTRIAL USE ONLY
Not for use in food, drug, cosmetic or medical device manufacturing, processing, or packaging operations.