Related Products
Mercury Control Systems
GORE™ Mercury Control Systems
The GORE Mercury Control System (GMCS) is a unique fixed sorbent system for capturing elemental and oxidized gas phase mercury from industrial flue gas. The system is based on discrete stackable modules that are installed downstream of a particulate collection system.
Heading
Brochure: GORE™ Mercury Control System for Coal-Fired Utilities
Paragraphs
Column Item
Paragraphs
FOR INDUSTRIAL USE ONLY
Not for use in food, drug, cosmetic or medical device manufacturing, processing, or packaging operations.
Resource Image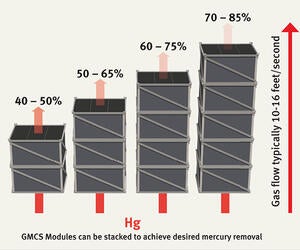 Contact Forms
Gore has built a worldwide reputation for ethics and integrity in its dealings with customers, suppliers and employees.