Engineered for comfort and protection, GORE® Fabrics prepare wearers to take on the most unforgiving environments known to man. Using the same world-leading ePTFE technology, GORE® Fibers are woven into textiles to keep them strong, durable and impenetrable.
Apparel & Textiles Products
Fabrics clothe consumers and workers. They provide insulation and a shield against the elements, and they secure items in place. In each use, fabrics must remain reliable, never threadbare: Clothing must provide protection and comfort for its wearers no matter their activity or environment. Textiles must stay durable in the most rough conditions: rain, heat, even chemical exposure.
Though Gore supplies products for numerous markets and industries, we're perhaps best known for our contributions to the textiles and apparel industry. GORE‑TEX Fabric are world-renowned as waterproof, breathable materials that allow wearers to navigate our planet's most unforgiving climates in comfort and security. Yet, our fabrics extend far beyond the GORE‑TEX Brand: We provide fabrics for a large range of activities and conditions that include military, medical, chemical and even outer-space applications. Along with apparel, we supply fibers that are integrated into textiles like ropes, filtration bags, outdoor fabrics and other applications requiring no-fail performance.
Almost immediately after discovering expanded PTFE in 1969, Gore began exploring how we could integrate that ultra-versatile material into fabrics. The results have enabled great advancements in the apparel and textiles industry — and comfort, protection and assurance for wearers and users of Gore fabrics the world over.
The Science of Comfort
Around the world, GORE® Fabrics are known for their quality and the promise that, wherever their wearers go, no matter what they'll do, their apparel won't fail them.
The basis of our fabrics are thin, lightweight, durable Gore membranes, such as the GORE‑TEX membrane. The membrane is an extremely thin layer of ePTFE with inherent waterproof, windproof and breathable qualities. More than 9 billion pores exist on every square inch of ePTFE, allowing us to add complementary materials to enhance the superior qualities of the membrane. Beneath a fabric's outer lining, this membrane is what provides the outstanding protection that GORE® Fabrics are known for.
Then, we add a laminate, such as the GORE‑TEX Laminate, that bonds the membrane to a wide range of textiles, including footwear, gloves and outerwear sporting some of the world's most famous high-performance brands.
GORE® Fabrics are engineered for three purposes. They reduce discomfort by keeping wearers cool, preventing clinginess, and enabling better range of movement — attributes that can be life-saving during activities like mountain-climbing. Our fabrics improve performance by remaining durable in harsh environments. And they provide protection — from wind, rain, fire, temperatures and even chemical exposure — that enable wearers to survive the most risky endeavors and unforgiving climates.
Prior to the invention of GORE‑TEX Fabric, waterproof garments often were heavy, unwieldy and uncomfortable. Wearers were as likely to get wet from the inside — from perspiration trapped inside garments — as they were from exposure to the elements.
With the discovery of ePTFE, we saw how that inherently waterproof, windproof and breathable material could be incorporated into apparel to make jackets and other garments more comfortable and durable. The result: Gore's revolutionary patented membrane technology forever changed the standard of performance outerwear.
In 1970, Gore applied for the first of many patents for GORE‑TEX made with ePTFE. In 1976, Gore received its first commercial order for GORE‑TEX Fabric — the first breathable, waterproof and windproof fabric available on the market. In 1981, Gore expanded its already close partnership with the aerospace industry when NASA incorporated GORE‑TEX Fabric into spacesuits worn during its first space shuttle mission, aboard the space shuttle Columbia.
GORE® Fabrics took an unexpected route to entering the military industry. In 1982, English soldiers were so taken with GORE-TEX Fabrics, preferring them to their standard-issue outerwear, that they purchased our fabrics with their own money. This began a close partnership between Gore and English and American military forces, resulting in the U.S. military officially adopting GORE-TEX Fabrics in 1988.
Since then, we've expanded on our technology and our industry partnerships to offer a range of apparel that keeps wearers comfortable and protected no matter their activity or environment. Emblazed on apparel from outerwear to footwear and gloves, the Gore brand stands for quality and the highest level of performance.
Firefighters, police and military personnel wear Gore-engineered outerwear that stands up to fire, chemical exposure and extreme heat, all while remaining lightweight and breathable — crucial for allowing wearers to stay mobile and comfortable on the job. A recent study of firefighters showed that, once a body reaches a core temperature of 100° F, every increase of 0.1° is physiologically significant — meaning performance can suffer. During this study, firefighters wearing apparel containing GORE® protective barriers performed the best; 40% of wearers in competitive apparel could not complete the tests due to excessive heart rates.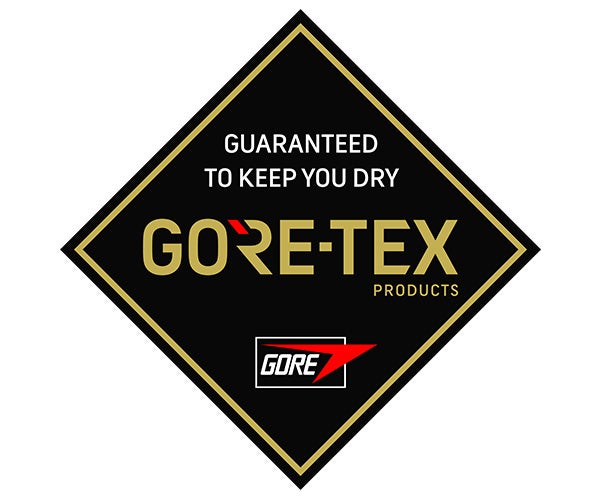 The GORE‑TEX Products brand is recognized and trusted around the world.
Contact Us
North America
+1 800 431 4673