Before products can be delivered to market, they need to be thoroughly tested to guarantee their performance in use. Test and measurement cables are crucial to the design, manufacture and delivery of electronic products to a number of markets, including telecommunications, automotive, consumer electronics and aerospace.
Test & Measurement Products
But a simple, single test won't do, and this is where cables themselves are put to the test.
Test and measurement cables must conduct test work consistently over time.
They must deliver accurate, repeatable measurements — without skewing the test data — to guarantee that electronics will perform as promised.
Cables must be durable enough to withstand continuous movement, flexing and exposure to environmental conditions while maintaining reliable electrical performance.
And they must do this quickly to ensure fast delivery to market, and at a reduced overall test cost of ownership.
Not all cables are up to these repeated, high-stakes tests. An independent study by Gore showed that, globally, 36% of microwave cables need to be replaced once a year, and 20% need to be replaced even more frequently. The study concluded that cables are most commonly replaced because they're damaged during use or installation, but also because of poor cable constructions and damage upon exposure to harsh environments.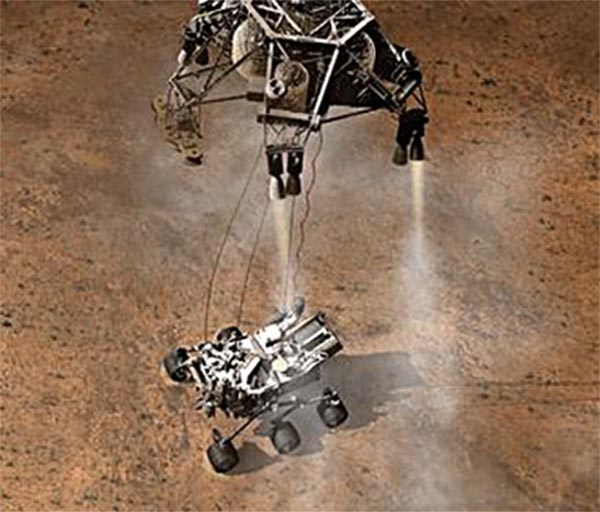 Cables must deliver accurate test measurements to ensure electronics perform reliably in harsh environments, like those experienced in space.
These replacements and repairs are expensive and can delay production. For many manufacturers — particularly mobile electronics manufacturers needing to launch a next-generation smartphone — these delays aren't acceptable, sometimes not even possible.
Electronics are currently dominating consumer culture, and with the Internet of Things bringing us smart refrigerators, self-driving cars and other wirelessly controlled everyday items, electronics will only become more influential across markets. The cables used to test them will need to guarantee their results. Add in the trend of higher frequencies, more bandwidth and 5G capabilities on the horizon, and we can expect test systems to become even more complex — and their associated test cable assemblies to have even greater expectations placed upon them.
High Performance is Core to Gore
Gore offers manufacturers across markets a product line of microwave/RF assemblies that help with product characterization, verification and final testing work. We offer both standard and customized general purpose assemblies and ruggedized assemblies for applications from DC to 110 GHz.
What differentiates our assemblies is their construction and high electrical performance. Our cables incorporate expanded PTFE, a versatile fluoropolymer with a low dielectric constant, high tensile strength, resistance to chemicals and extreme temperatures, and many other beneficial characteristics.
In addition to delivering consistent, accurate measurements, our cables can:
withstand repeated usage and changes to temperatures and environment
shield effectively, even in areas with many electrical systems running at once
deliver stability and low insertion loss over time
have crush resistance of 250 pounds per linear inch
deliver consistent, accurate measurements
These benefits result in much longer service life. We conducted a study that showed our cables, when used four times in one day, can provide over 100,000 total uses — or almost seven years of service life. Competitors' cables were only able to be used 300 and 100 total times respectively, delivering a maximum of two and a half months of service life. When used 25 times day, our assemblies can last for over 13 months, while the competitor cables need to be replaced after 12 and four days, respectively.
High-performing cables are a Gore cornerstone. Our very first product, released in 1958, was MULTI-TET™ Insulated Wire and Cable. In 1976, we released our first microwave/RF cable assemblies. Our assemblies are known worldwide for their dependable, long-lasting performance, and we have long partnered with spaceflight programs with a 100% success rate over many decades and hundreds of implementations. 
Now, we partner with manufacturers across markets to develop cables that handle the highest-required bandwidths, and we have more cabling developments in the pipeline.
A Look at Our Solutions
Our test assemblies are durably built to deliver stable electrical performance — ultimately decreasing total operating costs by reducing cable replacement, retesting and recalibration.
Our product line begins with GORE® Microwave/RF Assemblies for General Purpose Test Applications. These thin, lightweight, flexible cables are optimal for test applications that require reliable electrical performance while not needing extra mechanical protection, such as board-to-board, inside-the-box systems and even some test bench systems. The cables have an ePTFE insulation with a dielectric constant of 1.4, which translates to low relative loss, low capacitive loading, high cut-off frequencies and high velocity of propagation at 85% speed of light.
Because of the cables' durable construction, they're flexible during installation, which simplifies and speeds up the process. After installation, they deliver long-lasting electrical performance for long service life.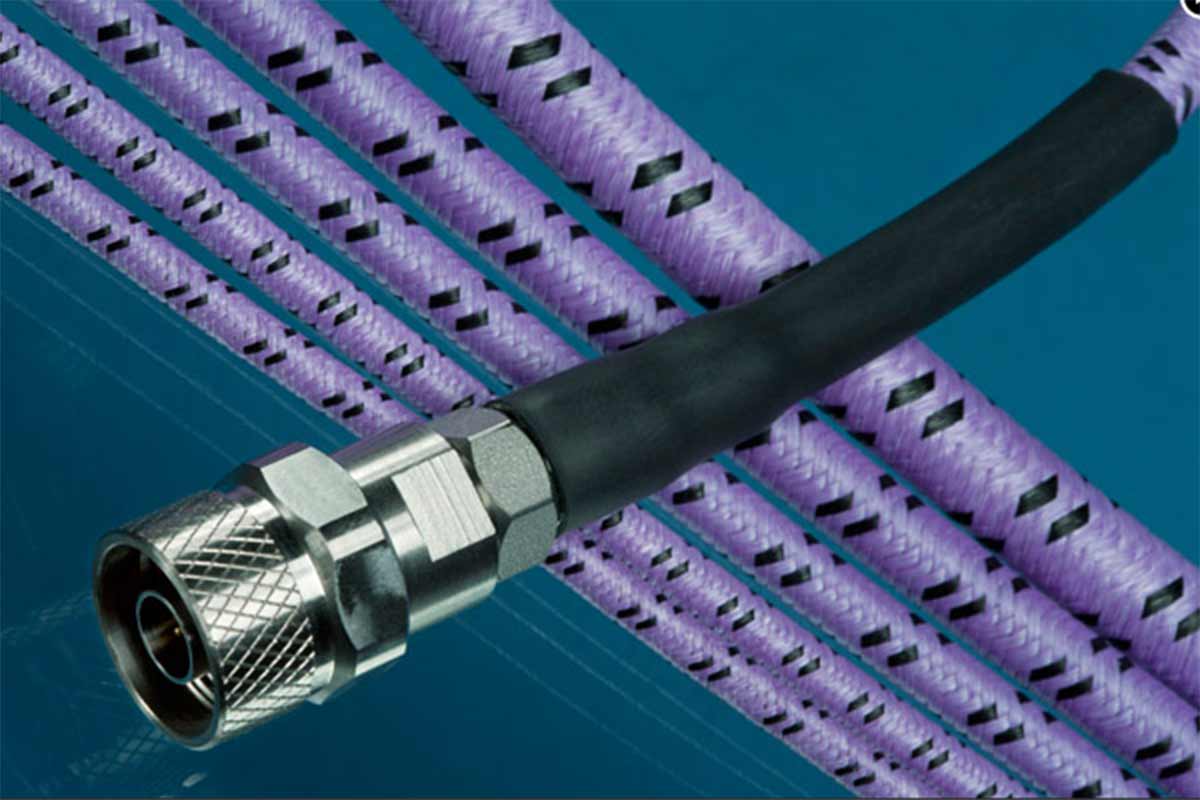 GORE® PHASEFLEX® Microwave / RF Test Assemblies are known worldwide as the "purple cables." 
Our next product is commonly referred to as "purple cables." GORE® PHASEFLEX® Microwave / RF Test Assemblies are internationally recognized for delivering consistent, repeatable measurements with stable electrical performance up to 110 GHz. These cables are ideal for high-bandwidth applications, such as bench-top testing, satellite test applications and thermal vacuum chambers.
Aside from their dependable electrical performance, what sets the "purple cables" apart is their ruggedized construction; the cables are built to withstand being crushed, rough handling, and being frequently connected and disconnected. As a result of this mechanical durability, our GORE PHASEFLEX Microwave/RF Test Assemblies can withstand extreme temperatures — making them the ideal solution, for instance, to test electrical systems in labs that replicate the extreme conditions of outer space.
Additionally, we offer GORE® VNA Microwave/RF Test Assemblies for use with vector network analyzers; the cables are commonly used to test applications like cell towers, popular mobile electronics and gaming systems. Our VNA cables deliver extremely precise measurements with stable electrical performance up to 70 GHz — necessary given the quick turnaround times required in the consumer electronics industry. And with a flexible construction and the ability to withstand crush forces of more than 800 pounds per linear inch, the cables deliver outstanding service life.
After designing and building an electronic product or system, testing and measuring the final result shouldn't introduce complications. We build our test and measurement cables to assist manufacturers as they prepare to launch their product, erect a system or launch an aircraft — helping them to guarantee performance by supplying cables that perform just as they should.
Test & Measurement Sub-Industries
Contact Us
United States
+1 800 356 4622
Germany
+49 9144 6010
+49 9144 6816 (fax)
UK
+44 1382 56 1511
+44 1382 56 1007 (fax)
Italy
+39 045 6209 209
+39 045 6209 165 (fax)
France
+33 1 5695 6565
+33 1 5695 6401 (fax)
Spain
+34 93 480 6900
+34 93 373 7850 (fax)
Sweden
+46 31 7067800
+46 31 864226 (fax)
China (Beijing)
+86 10 5707 4999
+86 10 5707 4900 (fax)
China (Shanghai)
+86 21 5172 8299
+86 21 6247 9199 (fax)
China (Shenzhen)
+86 755 8359 8262
+86 755 8359 1654 (fax)
South Korea
+82 2 393 3411
+82 2 393 1285 (fax)
Japan
+81 3 6746 2582
+81 3 6746 2571 (fax)