Overview
Maximum Flexibility, Excellent Electrical Performance
A recent study showed that globally more than 75% of microwave/RF cable assemblies are replaced frequently due to damage during installation or operation. GORE Microwave/RF Assemblies are extremely flexible and withstand the rigors of handling and installation. Unlike traditionally designed flexible cables that are more stiff and difficult to handle, Gore's lightweight assemblies have a small bend radius that makes routing easy even in tight spaces, particularly in board-to-board and inside-the-box systems. Their smaller size and flexibility enable our cables to maintain signal integrity for a longer service life.
Precise and Repeatable Measurements
Our assemblies offer excellent electrical performance in applications from DC through 70 GHz. Gore's expanded polytetrafluoroethylene (ePTFE) insulation has a dielectric constant of 1.4, which translates to:
low relative loss
high velocity of propagation (85% speed of light)
low capacitive loading
high cut-off frequencies
Protected by the inner braid and jacket, the outer conductor delivers a minimum of 100 dB/ft., of shielding effectiveness through 18 GHz.
Since a specific assembly's shielding effectiveness is determined by the choice of connector, we offer a variety of standard connectors designed specifically for our assemblies. These connectors are engineered to complement the performance of each cable,
minimizing loss and reflection for optimized signal transmission.
Construction of GORE® Microwave/RF Assemblies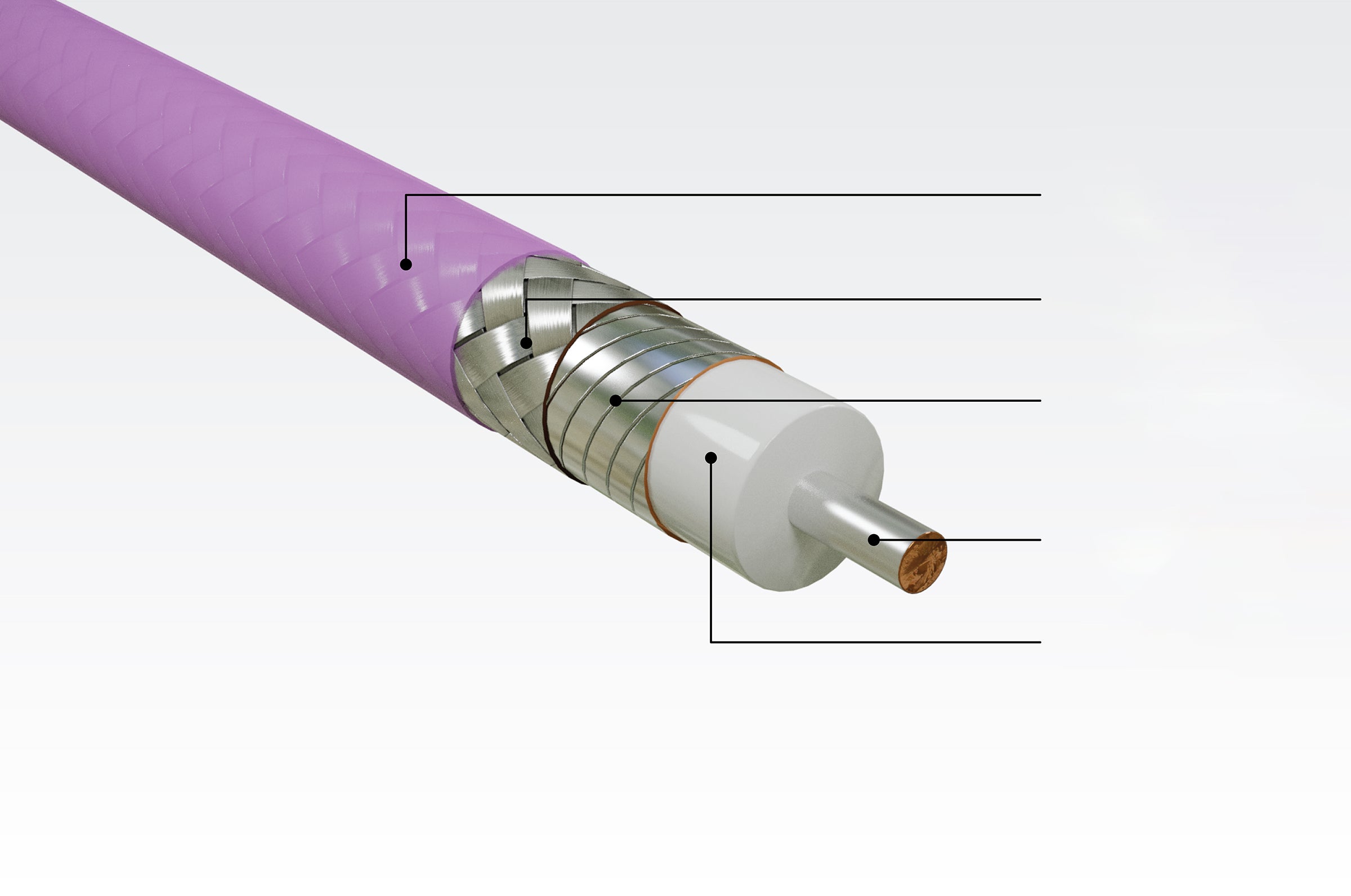 Applications
GORE Microwave/RF Assemblies are engineered to perform reliably in a variety of test and measurement applications, including:
antenna arrays
ATE systems (automated test equipment)
backplane interconnects
board-to-board
clock distribution
environmental test chambers
evaluation boards
inside-the-box
load boards
module-to-module interconnect
optical modules
telecommunication systems
test bench systems
thermal vacuum chambers
If you have any questions or to discuss your specific application needs, please contact a Gore representative.
Benefits
GORE Microwave/RF Assemblies provide manufacturers with many benefits that improve electrical and mechanical performance such as:
reliable signal integrity over longer distances with low loss up to 70 GHz
reliable, repeatable electrical performance with consistent phase and amplitude stability
easy installation with flexible construction and small bend radius
decreased weight with smaller diameter for higher density applications
design flexibility with a variety of interconnect options
For more information about the benefits of our cables, please contact a Gore representative.
Videos
Go to our YouTube Channel to watch these and other videos of Gore engineers demonstrating the benefits of GORE Microwave/RF Assemblies.
Resources
Technical Information, 1.04 MB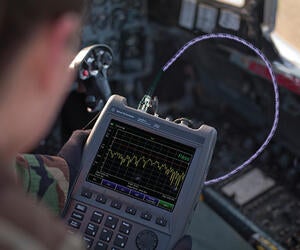 Industry Articles, 1.21 MB
View all resources for GORE Microwave/RF Assemblies, General Purpose Test Solutions
Recent News