At W. L. Gore & Associates, our commitment to innovation shapes everything we do. And we continue to find new ways to partner with manufacturers who share our same vision. Our goal is to supply solutions with the highest performance to meet advanced aerial mobility needs and requirements.
Advanced Air Mobility Products
What is Advanced Air Mobility?
With cities growing rapidly, ground traffic getting more congested and consumer demand rising, a new era of ultra-modern air transport has begun to take off. Advanced air mobility (AAM) refers to vertical take-off and landing (VTOL) aircraft that are more cost-effective and ecological in transporting people and cargo. It also includes electric aircraft powered by hybrid electric systems, batteries, or hydrogen fuel cells.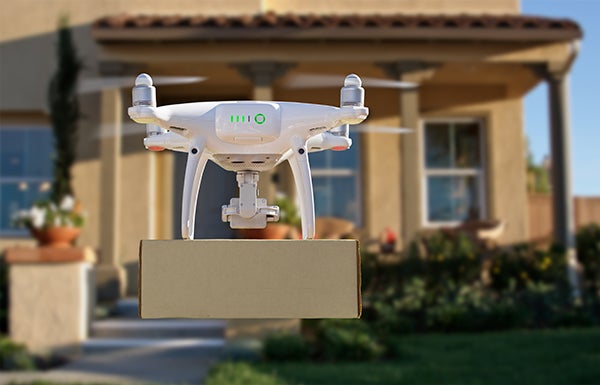 So then, what is urban air mobility (UAM)? It falls under the AAM umbrella but focuses on sustainable UAM aircraft flying at lower altitudes in urban areas, the suburbs and geographically challenged populations. A VTOL drone can hover around and land anywhere without using runways. Examples are retail companies, parcel services and pharmacies using drone delivery to bring goods and medications to our doorstep. Manufacturers are also using drones to ship supplies directly to businesses.
Air taxi services are already transporting people around cities in some parts of the world and will eventually expand to hard-to-reach rural communities. This VTOL air taxi technology can operate autonomously without onboard pilots navigating from one point to another.
And global airlines are investing in commercial electric aircraft for a more cost-effective, end-to-end passenger journey. OEMs are experimenting with electric aircraft development and design to build an all-electric commercial aircraft that could fly sooner than we think. Europe has even developed the first electric vertical take-off and landing (eVTOL) jet for personal use.
A Glance at Our Next-Gen Urban Air Mobility Solutions
Gore's future-forward solutions with smaller, lighter-weight designs and proven capabilities align perfectly with the needs and requirements of advanced air and urban air mobility companies.
Starting with GORE® High Performance Wires and other products for electric aircraft engine and components design. They meet higher voltage and durability requirements in electrical wiring interconnect systems (EWIS) without increasing size and weight. Our wires can improve system reliability in eVTOL applications, like aircraft electric motors and distributed electric propulsion aircraft systems.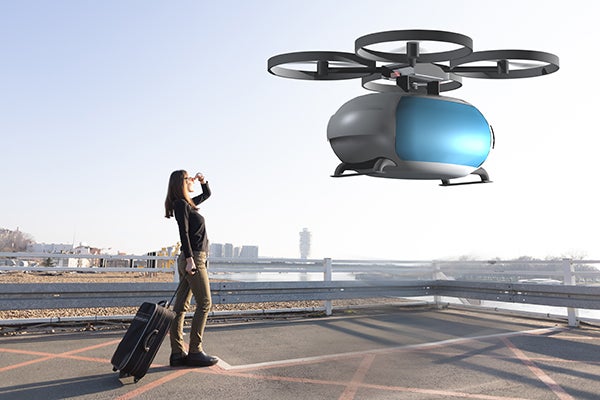 Compact, lightweight GORE® High Speed Data Cables, like fiber optics, Ethernet and HDMI bring a blend of faster data and video transmission in intra-city passenger drones, rural air taxi drone service and personal VTOL aircraft.
For high-frequency antenna applications, GORE-FLIGHT® Microwave Assemblies combine high-quality signals with the lowest insertion loss in a rugged, flexible package. While our general purpose microwave/RF assemblies are a reliable, lightweight solution for smaller advanced aerial mobility applications requiring little to no maintenance.
Non-hazardous, environmentally friendly and easy to use, GORE® SKYFLEX® Aerospace Materials are the optimal choice for advanced aerospace vehicles with an energy-efficient footprint. These dry, lightweight tapes and gaskets provide durable, predictable aircraft sealing and surface protection and are approved for use in many of today's commercial and defense aircraft.
AAM in the Defense Sector
The future of aerial combat includes manned and unmanned aircraft connecting to a high-tech data and communications digital network. OEMs are already unveiling design concepts for new manned VTOL defense aircraft. For example, the U.S. Army's Future Vertical Lift Program aims to replace aging helicopters with next-gen VTOL aircraft technology.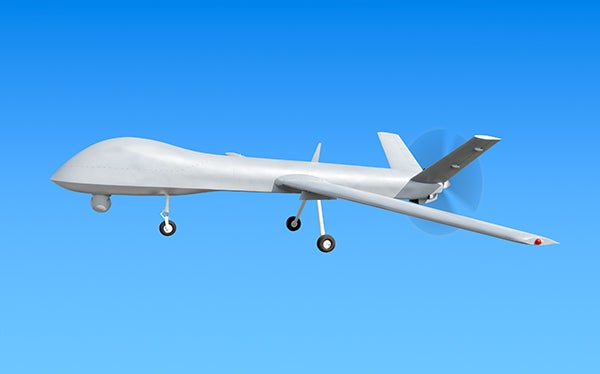 The U.S. Airforce has also begun flight testing electric aircraft that can carry a pilot with up to five passengers plus cargo. These test flights are paving the way for future electric VTOL aircraft design in the military.
Some defense AAM aircraft, like unmanned aerial vehicles (UAVs) — also known as drones — monitor, detect and eliminate potential security threats. This type of AAM transport carries payload during critical missions and allows military personnel to control the drone from another location.
And unmanned components are also a focus in evolving future combat air system programs, like the Tempest and F-X under the Global Combat Air Program (GCAP) and Future Combat Air Systems (FCAS). These concepts include remote carriers and loyal wingmen that will form a wider combat air system along with sixth-gen fighters. Together, they'll utilize new technologies to respond to increasingly high-tech complex threats.
For decades, Gore has been a trusted supplier to the armed forces. Our award-winning defense cables and cable assemblies and approved aircraft sealants perform without failure in many applications. And we're eager to partner with the military to provide transformational designs and solutions for future combat fighters, drones, vertical lift helicopters and vertical eVTOL aircraft.
Get Started with Gore's AAM Cables & Materials
Gore's prepared to deliver innovative designs and capabilities for the advanced air mobility market. Choose from our high-speed cables for the fastest data and video links, high-power wires and products for aircraft electrical system design, high-frequency microwave/RF assemblies for reliable antenna signals or durable aircraft sealants for sealing and surface protection. To learn more and talk to us about your specific application needs and requirements for advanced aerial vehicles, contact a Gore specialist today.
When you're ready to order our AAM solutions, get in touch with a trusted wire and cable distributor, microwave/RF cable distributor or aircraft sealant distributor for in-stock availability.
Contact Us
United States
+1 800 356 4622
Germany
+49 9144 6010
+49 9144 6816 (fax)
UK
+44 1382 56 1511
+44 1382 56 1007 (fax)
Italy
+39 045 6209 209
+39 045 6209 165 (fax)
France
+33 1 5695 6565
+33 1 5695 6401 (fax)
Spain
+34 93 480 6900
+34 93 373 7850 (fax)
Sweden
+46 31 7067800
+46 31 864226 (fax)
China (Beijing)
+86 10 5707 4999
+86 10 5707 4900 (fax)
China (Shanghai)
+86 21 5172 8299
+86 21 6247 9199 (fax)
China (Shenzhen)
+86 755 8359 8262
+86 755 8359 1654 (fax)
South Korea
+82 2 393 3411
+82 2 393 1285 (fax)
Japan
+81 3 6746 2582
+81 3 6746 2571 (fax)