GORE® Turbine Filters: Your Guide to Defining Filter Lifetime
Brochures, English
We know filter lifetime is critical for economic value and maintenance planning in your operation. This is your guide to answering the question, "How long will GORE Filters last in my turbine?"
---
The Gore Advantage
Define Your Application
What type of inlet filters are you currently using and how long do they last? What is the overall airflow and flow per filter element? How many hours does the system run per year? Is the unit considered peak, intermediate, or base loaded? Are there local environmental challenges, such as heavy pollution, fog, insects, or agricultural burning?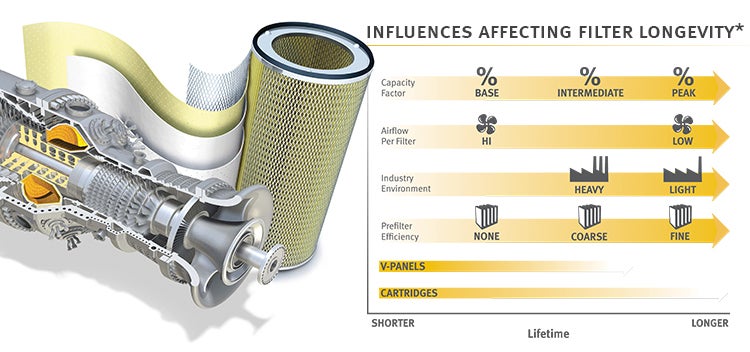 Benefits of GORE Turbine Filters
Reduce Turbine Wear
Prevent blocking of cooling ports and overheating of blades
Prevent rotational imbalance from compressor fouling
Avoid cyclical thermal stress due to turbine stops and restarts for cleaning
Optimize Power Output
Eliminate power loss from compressor fouling
Eliminate fouling-induced heat rate increases
Prevent captured contaminants from rinsing through filters during periods of heavy rain or fog
Increase Turbine Availability
Eliminate need for off-line compressor washing
Avoid risk of startup and shutdown failures
Operate continuously with clean compressor performance
Reduce Corrosion
Prevent liquid water ingress through filters
Stop penetration of airborne and waterborne salts
Reduce corrosion in compressor and hot section
Hydrophobic HEPA Technology
E12 efficiency with pressure drop (ΔP) comparable to lower efficiency filters
Direct replacement for current filters
Proven lifetime in challenging environments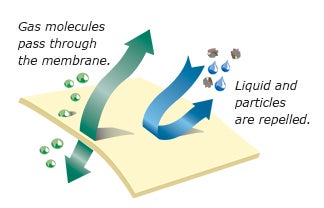 Understanding HEPA Filter End of Life
All filters are susceptible to high pressure drop (ΔP) spikes as they reach the end of their service lifetime. This is caused by swelling of particles in wet or humid conditions. The magnitude of this ΔP rise is influenced by the type and number of particles captured by the filter, filter media characteristics and construction, and filter design.
It is important to understand what to expect when your E12 hydrophobic HEPA filters from Gore near the end of their service life. HEPA filters are highly efficient and capture virtually all particles in an airstream over their lifetime. When the filters begin to approach end of life, ΔP trend monitoring will begin to show sensitivity to wet and humid conditions. The patented multi-layer construction of Gore's hydrophobic HEPA filters delays this effect, enabling long lifetime even in challenging conditions.
GORE Turbine Filters have a proven lifetime of two years or longer in very challenging coastal and industrial environments. Relevant references are available upon request.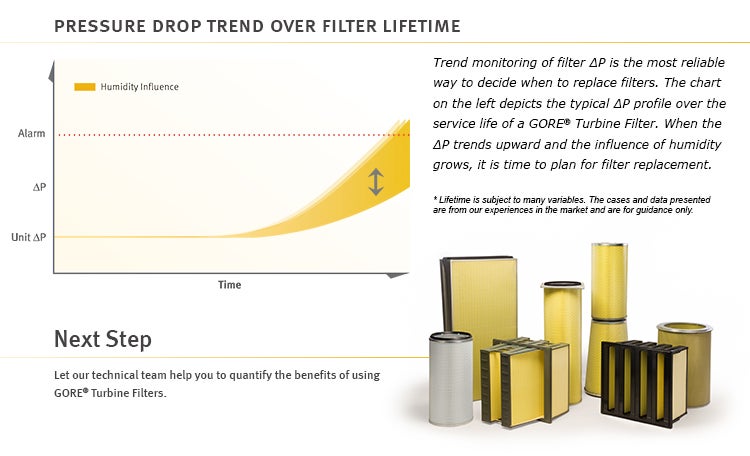 FOR INDUSTRIAL USE ONLY
Not for use in food, drug, cosmetic or medical device manufacturing, processing, or packaging operations.