Overview
Reduce Pressure Drop to help Boost Productivity and Cut Energy Costs
GORE Fermentation Air Filters offer a higher-performance alternative to the trade-offs inherent in traditional feed-air filters for large-scale food, feed or industrial fermentation processes.
Traditional filtration solutions achieve high retention with membranes which may considerably restrict airflow, causing a significant pressure drop. GORE Fermentation Air Filters are a drop-in replacement that combine high retention with high airflow and low pressure drop across the filter.
Higher airflow. Lower pressure drop. Watch the video of our product team talk about how they developed an innovative solution to address productivity limitations and rising energy costs in the fermentation process. 
A Unique Combination of Properties Delivers Unique Performance Advantages
Improve Productivity

Higher productivity: by maximizing airflow, you may achieve higher batch yields and shorter processing times.
Energy Savings

Enables reduced energy costs: by maximizing airflow, you may use fewer compressors, or lower compressor set-points, and reduce maintenance costs too.
Trust in Performance

Excellent retention/protection from contaminants, to mitigate risk.
Capital Avoidance

Lower capital investment: Higher airflow can eliminate or postpone the need to invest in additional compressors, or other equipment.
Save energy and improve productivity without capital expense. GORE Fermentation Filters for Industrial Bioprocessing can help you address rising energy costs and productivity limitations in the fermentation process. Watch a quick overview of this innovative product.
Product Comparison
Enhancing process capabilities while reducing energy costs
A specially-engineered GORE™ ePTFE Membrane is what gives these filters their unique performance advantages.
A unique microstructure
Our new membrane microstructure has the critical geometries necessary for high retention, high flow, and excellent service life. The GORE™ Membrane in these filters is engineered to let more air through the filter, with less energy.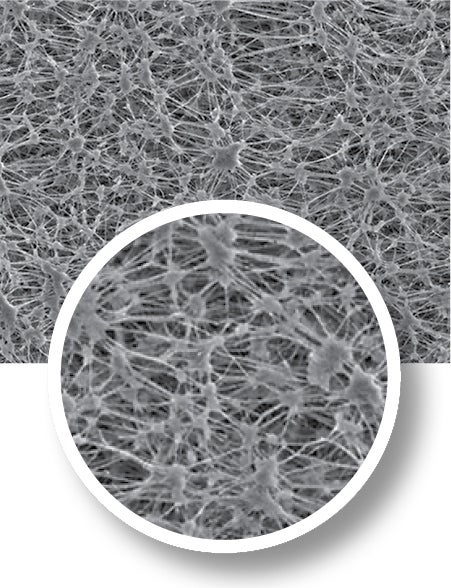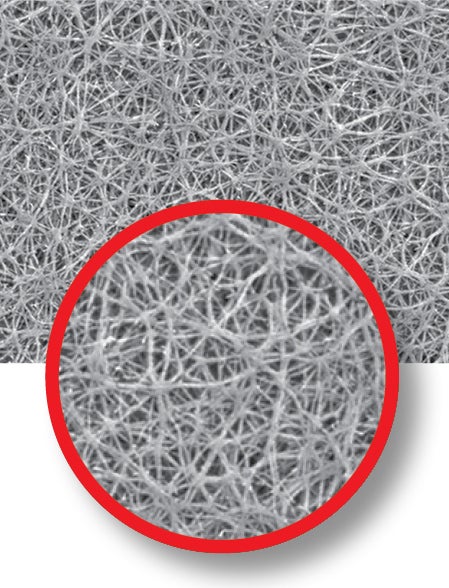 Significantly reduced pressure drop
With more air moving through the filter, pressure drop is lower. At the same airflow, GORE Fermentation Air Filters cause significantly less pressure drop than these conventional filters used for fermentation feed-air applications.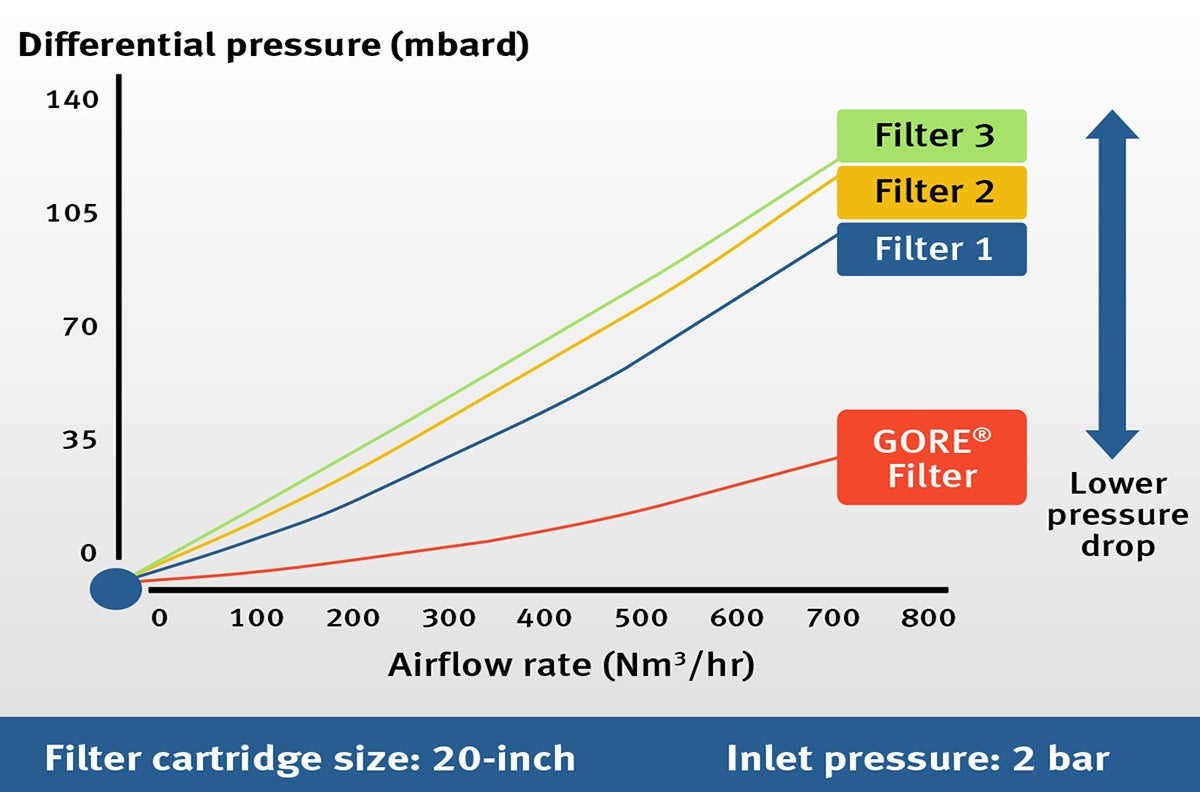 Tested and performance-validated
GORE Fermentation Air Filters are manufactured to relevant current Good Manufacturing Practices (cGMPs) and are 100% integrity-tested.
They have been fully validated to meet critical performance criteria, including:
Retention of aerosolized bacteria and bacteriophages in high-humidity environments
Retention after 200 SIP cycles
Hydraulic stress resistance
Thermal resistance at 60° C for one year
EU and US food-contact compliance
Long-term reliability
In one extended customer trial, the benefits of reduced pressure drop were maintained over the entire 2-year trial, and correlated with extended lifespan, since the GORE® Filters required less frequent change-outs than competitive filters.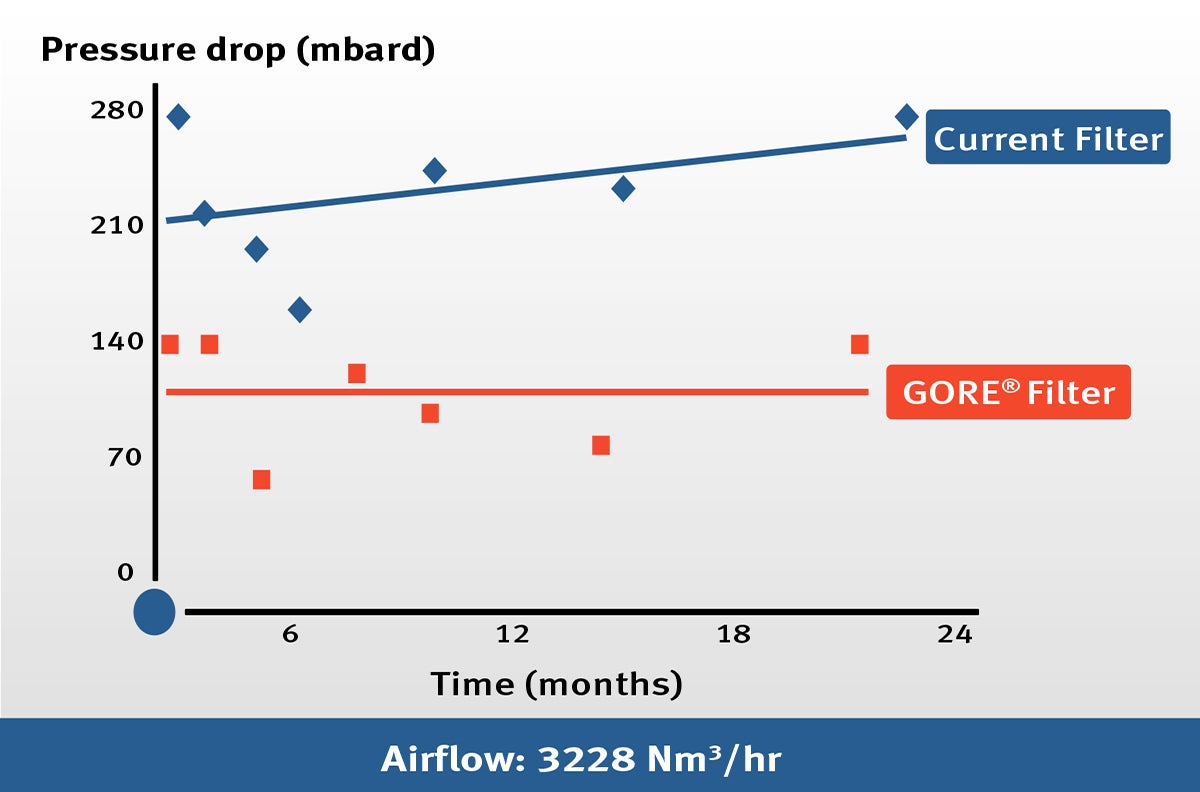 Resources
Technical Information, 708.23 KB