Overview
GORE® Microfiltration Media is a critical element in demanding applications such as semiconductor processing. It features best in class retention at a given flow while providing high thermal and chemical durability. Gore's robust global supply chain can reliably respond to the volatile demand of high quality components in the semiconductor industry.
The Technology:
The microstructure of millions of interconnected continuous fibrils, combined with the inherent chemical and thermal resistance of expanded polytetrafluoroethylene (ePTFE), make it the ideal choice for high retention filtration applications like semiconductor processing.
Features and Benefits
Clean, non-shedding surface
High chemical and thermal resistance
High flow rate at a given retention level
Uniform membrane properties
Excellent retention of small particles
Consistent quality roll to roll
Reliable performance
Backed by over 30 years of innovation and experience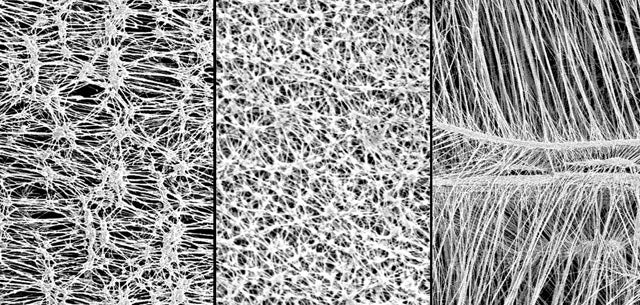 Products:
GORE® Media is offered in both membrane and laminate form. Laminate form offers an additional support layer for handling and strength. Both membrane and laminate forms can be integrated into a variety of filter housing forms.
Membrane Properties:
| | |
| --- | --- |
| Type: | Hydrophobic |
| Retention Rating: | 0.03µm to 10µm reference pore sizes available |
| Flow: | Broad range of liquid flow and air flow rates, dependent on membrane |
Laminate Properties:
Laminates are typically a layer of ePTFE bonded to a non-woven backing material for support. Most membranes can be offered as laminates and a broad selection of backer materials is available.
| | |
| --- | --- |
| Type: | Hydrophobic |
| Retention Rating: | 0.03µm to 10µm reference pore sizes available |
| Flow: | Broad range of liquid flow and air flow rates, dependent on membrane |
| Backer: | Selection available depending on application requirements |
Resources
FOR INDUSTRIAL USE ONLY
Not for use in food, drug, cosmetic or medical device manufacturing, processing, or packaging operations