Filter Bags for the Chemicals Industry
Chemical manufacturing demands high, consistent throughput under challenging baghouse operation conditions. Membrane-based GORE® Filter Bags provide consistent reliability and long product life, meeting or exceeding production needs for demanding chemical processes like titanium dioxide, fumed silica, carbon black and catalyst production.
Contact Us
United States
+1 800 437 5427
Australia
+61 2 9473 6800
Central America
+52 81 8288 1281
France
+33 (0)1 56 95 65 65
Germany/Austria/Switzerland
+ 49 89 4612 2211
Netherlands
+31 (0) 135 07 47 00
Scandinavia
+ 46 31 706 7800
South America
+ 55 11 5502 7800
South Africa
+ 27 11 894 2248
Taiwan
+ 886 2 8771 7799 x28731
United Arab Emirates
+971 2 4437749
United Kingdom
+ 44 1506 460123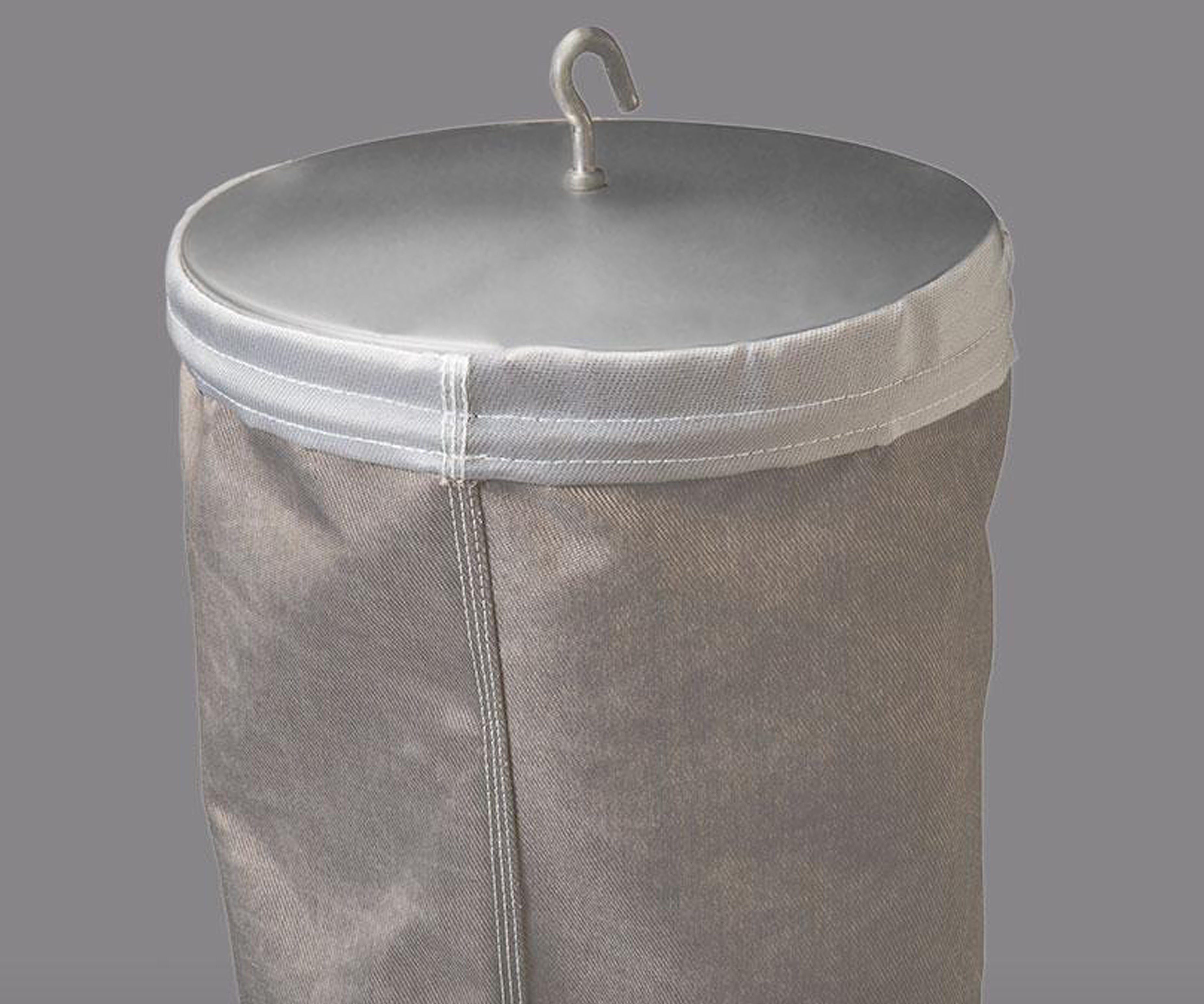 NEW GORE® LOW DRAG Filter Bags for Carbon Black production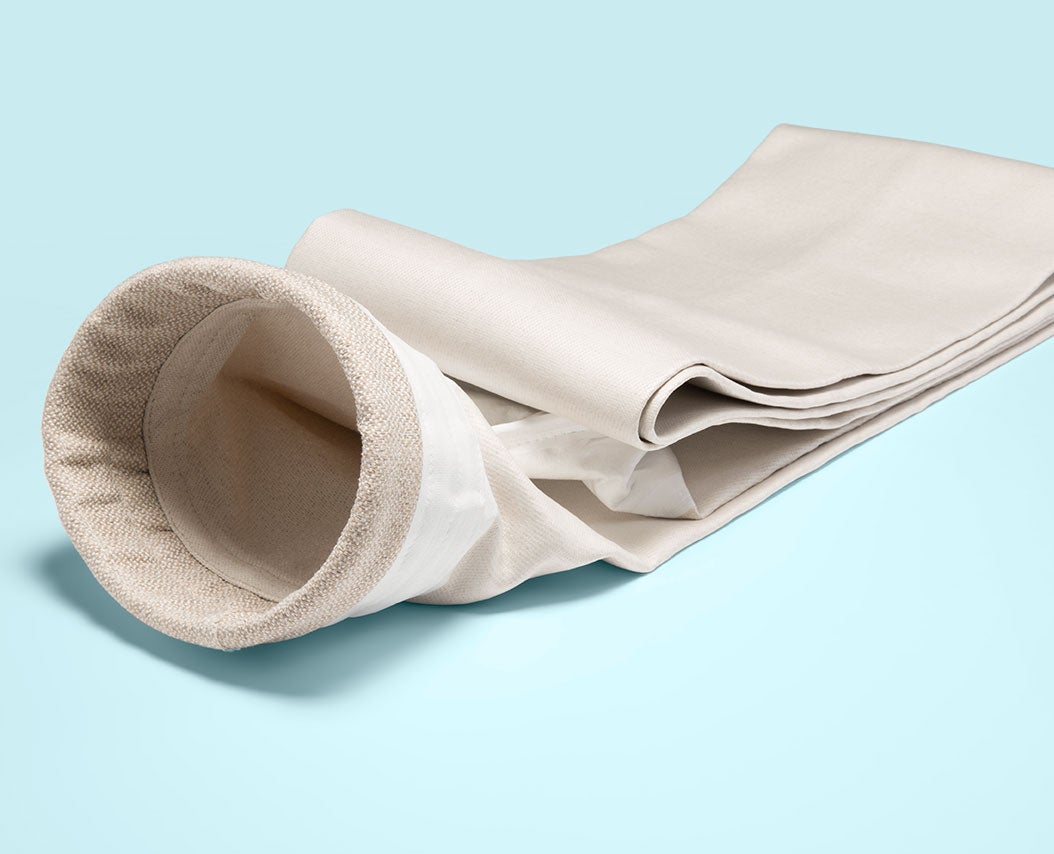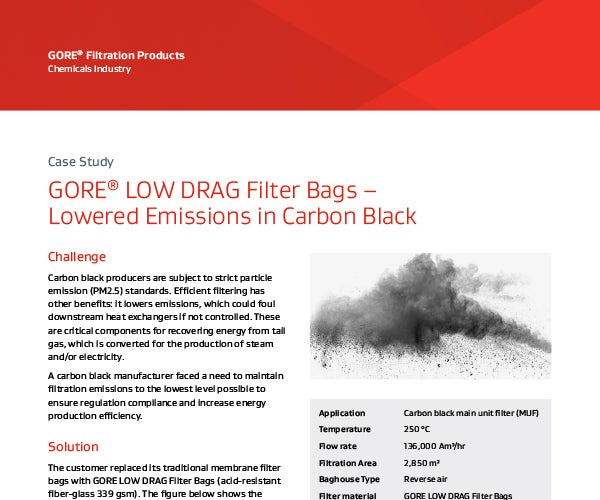 Particle and Gas Filtration for Industrial Processes & Bag Houses
A carbon black manufacturer faced a need to maintain filtration emissions to the lowest level possible to ensure regulation compliance and increase energy production  efficiency.
English (U.S.)
All Resources For Filter Bags for the Chemicals Industry
Overview
Chemical manufacturing is driven by throughput. In order to meet chemical productivity demands, manufacturers require components that function reliably at a steady rate, and filter bags are critical to their processes. Chemical industry filter bags must often withstand constant exposure to aggressive environments, along with high temperature and humidity levels. Fine chemical filters must endure mechanical stress from high dust loading and frequent cleaning cycles at high pressure — all while capturing as much chemical product as possible, day in and day out.
That is why discerning chemical manufacturers use GORE® Filter Bags. As a trusted chemical filter supplier, they count on us to reliably capture their high-quality chemical products while delivering the lowest cost of ownership. At Gore, we take pride in providing high-performance chemical final filtration through our ePTFE chemical and polymer filtration products and solutions, offering cost-saving benefits such as …
longer filter bag life
less unscheduled downtime
higher productivity
lower emissions
Innovative Products for Chemical Manufacturers
GORE® LOW DRAG Filter Bags: Lower Resistance to flow has many possible benefits!
Optimizing production is the primary goal of many chemical manufacturers. While all GORE Filter Bags provide excellent product capture, GORE LOW DRAG Filter Bags can potentially increase your throughput. How?
The key is improved cleanability without sacrificing durability or particle capture efficiency, as shown in this short video.

Instead of the "blinding" effect, which causes an increase in resistance during the life of other filtration materials, GORE LOW DRAG Filter Bags maintain high airflow levels (or low baghouse differential pressure) throughout their useful life. For a chemical manufacturer where the baghouse is the bottleneck, this translates to increased throughput.
In fact, GORE LOW DRAG Filter Bags can be utilized in a variety ways for the benefit of chemical manufacturers. The most common benefits, as described further in this video, are…
increased throughput
higher airflow (higher productivity)
lower differential pressure (dP)
longer filter bag life
less filter bags required
GORE LOW DRAG Filter Bags can be optimized to reduce your total cost of ownership by increasing product throughput; or, the baghouse can be optimized to increase the life of your filter bags.
GORE LOW DRAG Filter Bags — A Step Change for Carbon Black Production
GORE LOW DRAG Filter Bags are now available for use in carbon black applications, offering carbon producers the efficiency, high performance and low cost of ownership that other industries have experienced through GORE LOW DRAG Filter Bags.
These bags incorporate a new ePTFE membrane designed to drastically reduce the resistance to airflow in your baghouse. By optimizing airflow, the filter bags allow operations to run more efficiently with significant benefits for carbon black baghouse operators:
Lower emissions and sifting, leading to consistent regulatory compliance and improved downstream energy recovery (read case history)
Lower persistent differential pressure (dP), which enables longer bag life through reduced cleaning (read case history)
Increased throughput and/or fewer required filter bags
Combining a robust filter bag design and Gore's complete application and system optimization experience, GORE LOW DRAG Filter Bags enable plant operators to achieve extremely reliable operations that remain compliant, are easy to maintain, and have a low cost of operation.
Watch this video to see how GORE LOW DRAG Filter Bags improve baghouse performance in carbon black applications.
Gore Low Drag Filter Bags — Enabling Process Optimization And Longer Bag Life In TiO2 Production
GORE LOW DRAG Filter Bags are now available for use in pulse jet applications in TiO2 production, and can provide multiple benefits in the efficient collection of high-value solids.
Incorporating our new ePTFE membrane which is designed to drastically reduce the resistance to airflow in the baghouse, these filter bags allow for process optimization and cost savings with significant benefits for TiO2 producers:
Lower persistent differential pressure (dP), which enables continuous operation in feedbins, eliminating the need to stop the process for offline cleaning (read case history)
Lower pulse pressure is required to achieve optimal cleaning, which helps to prolong the bag life in challenging micronizer applications, which can contribute to lower total cost of ownership
Combining proprietary membrane technology with robust filter bag design and construction with Gore's experience in application and system optimization, GORE LOW DRAG Filter Bags offer plant operators a path to improved process efficiency, more stable production, and lower total cost of ownership.
Our experience in application and system optimization, combined with innovative products like GORE LOW DRAG Filter Bags, offer plant operators a path to improved process efficiency, enhanced production stability, and lower total cost of ownership.
Learn more about GORE LOW DRAG Filter Bags.
GORE® Low Emission Filter Bags - Durable seam-sealing technology for the most challenging particle capture applications
When filter bags are sewn, the stitch holes create tiny holes in the membrane, which can become a leak path for extremely fine or free-flowing particles. For applications in which this small level of emissions is unacceptable – such as chemical product filtration – Gore has developed GORE Low Emission Filter Bags. Each bag features a PTFE-based seam tape covering all seams where the filter bag has been sewn, closing all the stitch holes and preventing emissions from leaking through.

When exposed to high temperatures and harsh chemicals, other PTFE tapes will often peel or crack, sometimes making the dust leakage problem even worse than it would be without seam sealing. As chemical filter manufacturers, we understand the conditions you are working with and the importance of performance. Our patented seam tape stays intact and in-place, lasting for the life of the filter bag. This truly innovative filtration system for the chemical industry serves our customers well in applications such as:
maximizing capture of high value ($/kg) particulates
maximizing capture of very fine or free-flowing particulates
meeting stringent emissions regulatory limits
contamination of sensitive downstream applications
Reliability
The key to chemical industry filtration performance is combining the right technologies with the necessary expertise. More than 40 years ago, Gore invented ePTFE membrane-based filter bags that quickly demonstrated their superiority over conventional filter bags. When it comes to filtration for chemical processing, no other filter bag manufacturer comes close. Our reputation for reliability is based on many years of experience in the field, but starts with the materials which we use. All our membranes are made from ePTFE (expanded polytetrafluoroethylene), essentially the most stable polymer on the planet. This material is
chemically inert
resistant to extreme temperatures
hydrophobic
mechanically tough
As the industry has evolved, we have worked to understand and continuously improve our chemical industry filtration product designs, to meet and/or exceed our customers' expectations. Over the years, we have perfected the form, fit and function. These qualities make our filter bags highly durable. Time and again, Gore Filter Bags are proven to last longer than our competitors', which means lower maintenance costs, less unexpected downtime and lower overall cost of ownership for our customers. Overall, we are offering reliable filtration for chemical processing.
Finally, we have a dedicated manufacturing system. Our worldwide manufacturers complete production of our filter bags by following our strict production and testing measures, ensuring they perform just as they are designed to.
Bottom line: Once your GORE Filter Bags are installed, you can rely on them to work as intended — during the first production cycle, and long after installation.
Unique System Approach
When you buy filter bags from Gore, you are buying a partnership with one of the world's most trusted, time-honored manufacturers and a system approach tailored to your specific needs. There is no shelf of one-size-fits-all 'chemical processing filters' – your bags are customized to your application.
As part of our system approach, we:
determine, design and manufacture the filter bags that fit your specific application and process
analyze and optimize your total system performance
provide technical support and troubleshooting for the lifetime of the filter bags
This means you will receive expert support not just on bag design and installation, but also on how to optimize the flow and cleaning parameters of your system to get the absolute best productivity. This process-specific product design and applications engineering approach has proven to be the lowest risk way to optimize your system's performance.
We understand that you do not always have filter bag experts on staff. As your partner, we will be on call to get you back up and running if you experience any problems relating to your baghouse operations.
What Do Filter Bags Cost?
GORE Filter Bags deliver exceptional value. With our bags, you get:
highly innovative membrane laminates tailored to your application
extremely robust filter bag design and construction
a system approach optimized for your baghouse
technical support for the life of your filter bags.
When calculating what your filtration system will cost you over time, we encourage you to consider several factors that impact the total cost of ownership:
duration of product life
labor cost to install filter bags
costs of maintenance and cleaning
cost of lost production
purchase price of filter bags
cost benefit of lower emissions
We design our filter bags for each customer's specific application. The following basic information will help us to help you quickly:
filter bag size, current material and quantity
baghouse operating parameters (e.g.: airflow rate, temperature, differential pressure)
particulate description (ideally including concentration, particle size, bulk density)
cleaning cycle parameters (e.g.: pulse jet pressure, cycle time)
Please contact us to review your application.
Success Stories
We are proud to partner with a wide range of companies, where we have been able to make a positive impact with our specially designed industrial chemical filter bags. From chemical filtration systems for TiO2 producers, to carbon black and sodium silicate manufacturers, our tailored filtration systems cut costs and improve productivity.
Filtering Grindings of Titanium Dioxide
A producer of TiO2 in the United States installed GORE membrane/heavy-duty polyester felt filter bags. As a result, bag life extended to 9–18 months, as opposed to the 2-4 months experienced with previously installed, conventional filter bags. Energy savings due to low DP was about $2,000/year, emissions became virtually non-detectable with 0% opacity, and the improved product recovery provided over $10,000/year of additional salable products. Additionally, less downtime and improved airflow equated to a production increase of over 10%.
Carbon Black Dryer Exhaust Collector Filtering
A producer of carbon black was experiencing major operational problems, including high differential pressure, visible emissions, and bag failures every three to six months. We installed 100% PTFE GORE Membrane / GORE Filter Bags. As a result, our customer experienced 60 months of continuous, problem-free service, with excellent pressure differential (dP).
Sodium Silicate Spray Dryer Filtering
A sodium silicate manufacturer was experiencing restricted production rates. Differential pressure in excess of 7.5" H2O had caused the baghouse casing to collapse. Increased product throughput would require approximately a $1,000,000 U.S. expenditure to enlarge the baghouse and require up to 24 months to appropriate the funds and complete the construction.
Instead, we installed GORE Filter Bags (Aramid felt). As a result, our customer exceeded their production goals without paying to enlarge the baghouse. The bags have performed consistently well for the past 12 years, with scheduled changeouts every 24 months — though bag life has reached 30 months. Since installation of the first set of GORE Filter Bags, the airflow has increased 30%, the differential pressure has not exceeded 5.5" H2O and the product throughput has increased by better than 60%.
Pulse Jet Dryer Baghouse
GORE Acid Resistant Aramid Felt Filter Bags have been successfully used for many years in dryer baghouses across a broad range of titanium dioxide products. However, in one industrial pulse jet dryer baghouse, a new line of grades with a combination of smaller particle sizes and increased flow ability was penetrating through the filter bags' stitch holes — reducing product capture, increasing emissions, causing unplanned downtime and decreasing bag life.
To fix the issue, GORE Low Emission Filter Bags were installed. Constructed specifically to capture any emissions that may leak through stitch holes, these filter bags feature GORE Seam Tape covering all of the stitched seams.
As a result of the switch to GORE Low Emission Filter Bags, the emissions were eliminated. Particulate capture increased, boosting the baghouse's efficiency and productivity and filter bag life increased from 4 to 18 months.
Product Comparison
Gore produces a wide range of filter bags that vary by material and resistance to temperatures, moisture, oxygen, acid and alkali.
We are offering the following innovative filtration solutions:
New GORE LOW DRAG Filter Bag. These bags are made from higher performing filtration materials, which have inherently lower resistance to airflow and offer a variety of in-use benefits.
New GORE Low Emission Filter Bags. These bags are seam-taped to prevent any leaks, allowing them to meet the strictest emissions regulations while providing the same level of quality and reliability as our standard filter bags.   
GORE® Catalytic Filtration Products for simultaneous reduction of particulate and vapor phase pollutants such as Dioxin/Furan, NOx, NH3 and VOCs.
Custom Filter cartridges
In most cases, GORE LOW DRAG and Low Emission Filter Bags are available in the same materials and with the same temperature-, acid- and alkali-resistance qualities as our standard bags.
In addition, the following table describes our wide range of currently available GORE® High Durability Filter Bags.
Compare our range of filtering solutions, and contact us to discuss which solution is right for your industrial application.
Every plant comes with its own specific set of needs and restrictions. Get in touch with one of our industrial chemical filtration specialists to discuss your application, and discover how we can help you achieve your process goals.
GORE® High Durability Filter Bags Most Commonly Used in the Chemicals Industry
GORE® High Durability Filter Cartridges Most Commonly Used in the Chemicals Industry
Resources
Recent News
FOR INDUSTRIAL USE ONLY
Not for use in food, drug, cosmetic or medical device manufacturing, processing, or packaging operations.