GORE® Low Emission Filter Bags
Though each of our standard filter bags is proven to capture up to 99.99% of emissions, we have a new product especially effective at helping plants comply with strict regulations like NESHAP in the cement industry.
Contact Us
United States
+1 800 437 5427
Australia
+61 2 9473 6800
Central America
+52 81 8288 1281
France
+33 (0)1 56 95 65 65
Germany/Austria/Switzerland
+ 49 89 4612 2211
Netherlands
+31 (0) 135 07 47 00
Scandinavia
+ 46 31 706 7800
South America
+ 55 11 5502 7800
South Africa
+ 27 11 894 2248
Taiwan
+ 886 2 8771 7799 x28731
United Arab Emirates
+971 2 4437749
United Kingdom
+ 44 1506 460123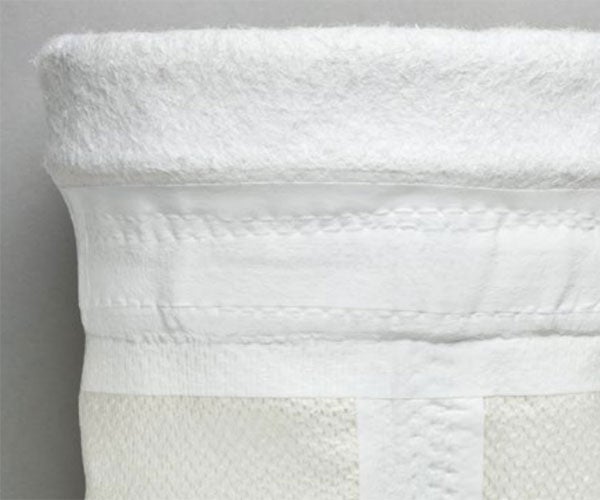 Particle and Gas Filtration for Industrial Processes & Bag Houses
Meeting NESHAP regulations is no easy task. Cement plants have to apply a holistic approach to ensure compliance. They need long term solutions that eliminate costly system maintenance, or expensive reorders and their associated downtime.
English (U.S.)
All Resources For GORE® Low Emission Filter Bags
Overview
GORE® Low Emission Filter Bags are the ultimate bag filter for air pollution control in industries dealing with very fine particulates. Our seam-sealed filter bags draw on our long experience in the development of filter media to deliver highly effective performance with a low total cost of ownership.
Controlling Particulate Emissions
Though each of our standard filter bags is proven to capture up to 99.99% of emissions, we have created a new filter bag for dust collectors that is especially effective at helping plants comply with strict regulations like NESHAP in the cement industry. This seam sealing filter equipment uses specially developed filter tape to achieve exceptional filtration performance.
The PTFE-based seam tape used in GORE® Low Emission Filter Bags makes it virtually impossible for dust to leak through the stitch holes. Studies show that emissions spike with each pulse of your cleaning system. Our Low Emission Filter Bags don't let dust through despite the constant pulsing — eliminating those emissions spikes, reducing your baseline emission level, and even extending bag life.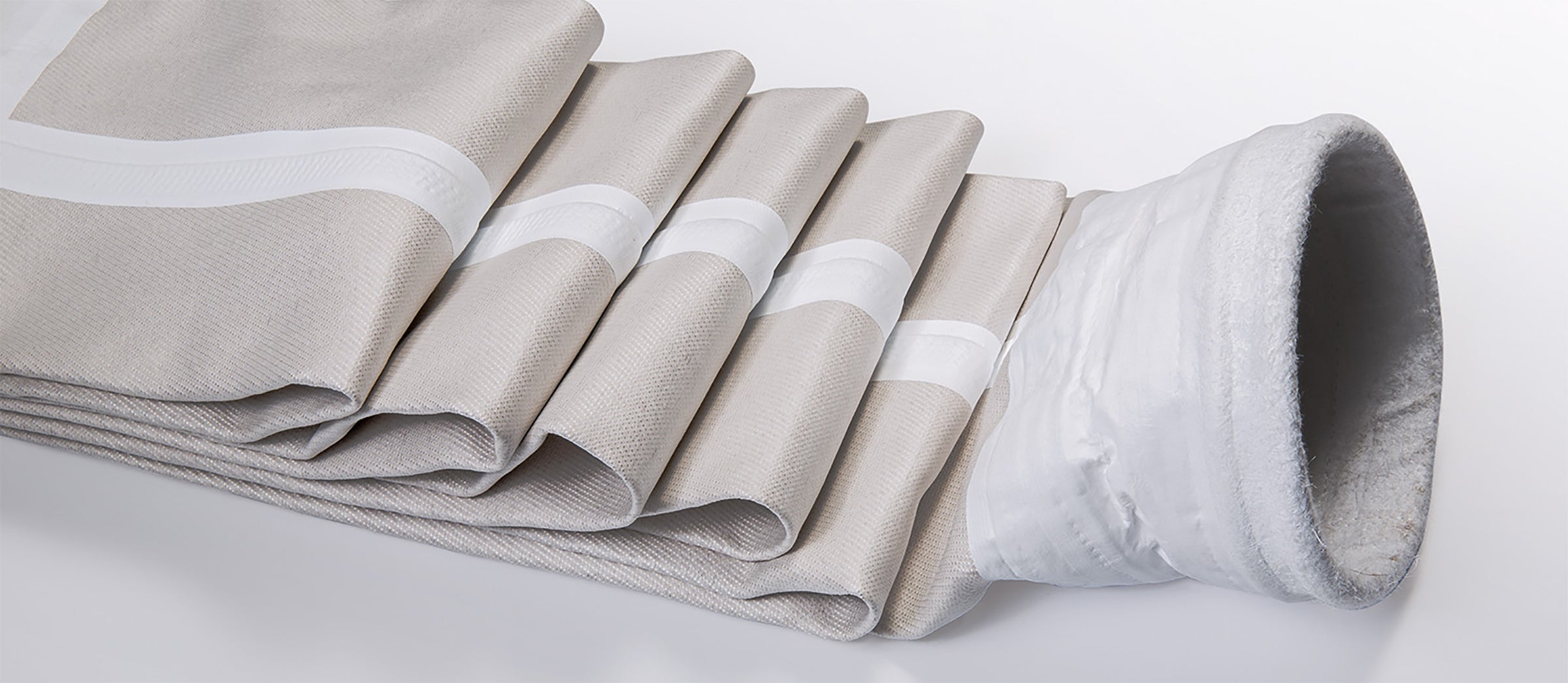 As the industry has evolved, other filter bag manufacturers have adopted membrane-based seam tape on their filters and technologies — but the Gore membrane remains ahead of the curve. Other seam tapes tend to crack and split during pulsing, eventually exposing stitch hole leak paths after 12–18 months. Our proprietary membrane remains mechanically robust, keeping emissions under control for the life of your filter bags while increasing your total amount of dust collection.
Cement Applications
Emissions control is a hot topic in the cement industry. Cement plants are driven by throughput, but if they fail to comply with the new NESHAP (National Emission Standards for Hazardous Air Pollutants) regulations, production could be stopped immediately, introducing a slew of cost factors that affect a plant's bottom line. More than that, though, industrial dust collector filter bags can sometimes be all that stands between you and your social license to operate.
To make it even more challenging for cement plants, the US MACT (Maximum Achievable Control Technology) approach, which sets compliance limits in line with the top 12% of plants, calculates compliance not at a given moment, but on a 30-day rolling average. This is a significant change, as prior to NESHAP, plants had to prove their compliance based on annual tests.
This is why cement producers around the globe trust GORE Low Emission Filter Bags. Once installed, our bags remain reliable, providing unconstrained operations while keeping plants comfortably and continuously compliant. In addition, Gore's system approach to filtration process optimization includes our technical support for the lifetime of the filter bags.
Chemical Applications
GORE Low Emission Filter Bags: Durable seam-sealing technology for the most challenging particle capture applications
When filter bags are sewn, the stitch holes create tiny holes, which can become a path for extremely fine or free-flowing particles. For applications in which this small level of emissions is unacceptable, Gore has developed GORE Low Emissions Filter Bags. Each fine particle emissions filter bag features a PTFE-based seam tape over all seams where the filter bag has been sewn, covering all the stitch holes and preventing emissions from leaking through.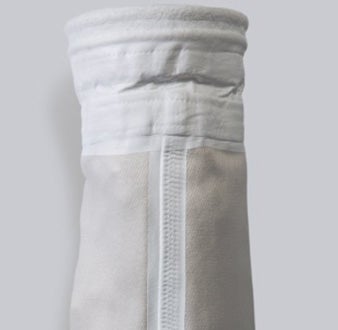 GORE Low Emission Filter Bags have a PTFE-based seam tape that helps maximize capture of particulates and meet stringent emissions regulatory limits.
When exposed to high temperatures and harsh chemicals, other PTFE tapes will often peel or crack, sometimes making the problem even worse.  Our patented particle emissions filter seam tape stays intact and in-place, typically lasting for the life of the filter bag.  This truly innovative technology serves our customers well in applications such as these:
maximizing capture of high value ($/kg) particulates
maximizing capture of very fine or free-flowing particulates
meeting stringent emissions regulatory limits
contamination sensitive applications
Unique System Approach
When you buy baghouse filter bags from Gore, you are buying a partnership with one of the world's most trusted, time-honored manufacturers and a system approach tailored to your specific needs. There is no shelf of one-size-fits-all 'chemical processing filters' – your bags are customized to your application.
As the leading manufacturer and supplier of seam sealing filter equipment, we take a comprehensive approach to developing ideal filtration solutions for your application, in which we:
determine, design and manufacture the filter bags that fit your specific application and process
analyze and optimize your total system performance
provide technical support and troubleshooting for the lifetime of the filter bags
This means you will receive expert support not just on bag design and installation, but also on how to optimize the flow and cleaning parameters of your system to get the absolute best productivity. This process-specific product design and applications engineering approach has proven to be the lowest risk way to optimize your system's performance.
We understand that you do not always have baghouse filter bag experts on staff. As your partner, we will be on call to get you back up and running if you experience any problems relating to your baghouse operations.
Resources
FOR INDUSTRIAL USE ONLY
Not for use in food, drug, cosmetic or medical device manufacturing, processing, or packaging operations.