NOx and NH3 Catalytic Filter Bags
GORE® DeNOx Catalytic Filter Bags reduce NOx and ammonia to meet strict compliance requirements with minimum or no changes in the existing process and equipment.
Contact Us
United States
+1 800 437 5427
Australia
+61 2 9473 6800
Central America
+52 81 8288 1281
France
+33 (0)1 56 95 65 65
Germany/Austria/Switzerland
+ 49 89 4612 2211
Netherlands
+31 (0) 135 07 47 00
Scandinavia
+ 46 31 706 7800
South America
+ 55 11 5502 7800
South Africa
+ 27 11 894 2248
Taiwan
+ 886 2 8771 7799 x28731
United Arab Emirates
+971 2 4437749
United Kingdom
+ 44 1506 460123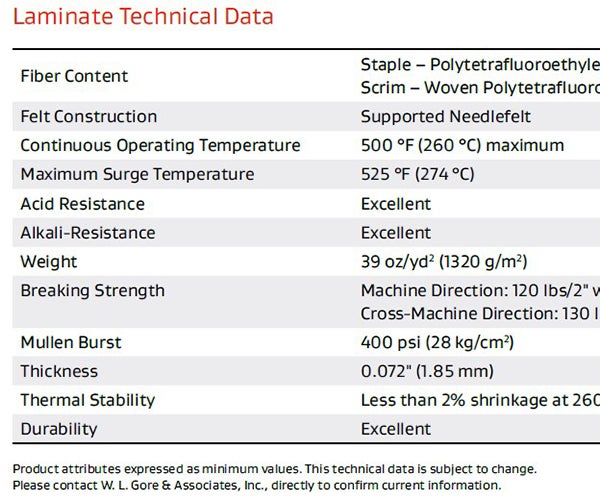 Particle and Gas Filtration for Industrial Processes & Bag Houses
GORE DeNOx Catalytic Filter Bags reduce NOx and NH3 with minimum or no changes in the existing process and equipment.
English (U.S.)
All Resources For NOx and NH3 Catalytic Filter Bags
Overview
Upgrade your baghouse to an SCR
Based on more than 15 years of experience in catalytic filtration, Gore has developed a completely new approach to the reduction of NOx and ammonia.
Use your existing baghouse - simply change the filter bags.
Low capital investment for new equipment
Minor changes to process and operation
No additional footprint
No differential pressure increase
Easy to install. Easy to maintain.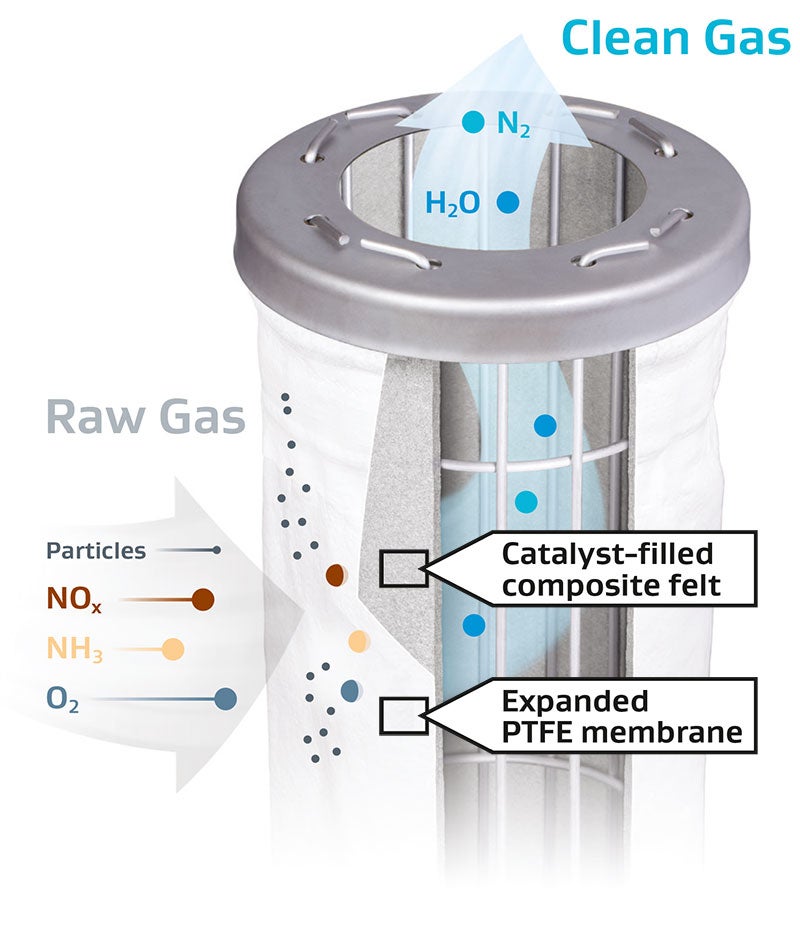 GORE DeNOx Filter Bags are also a perfect choice for new plants.
Simplify flue gas treatment line
Save energy costs
Reduce capital investment cost
The Challenge of NOx and NH3 Compliance
Meeting the latest NOx and NH3 compliance requirements can be difficult and costly.
SNCR: often not able to achieve low enough levels of NOx and NH3 at the same time.
SCR tower: comes with significant investment cost, especially for existing facilities; limitations in terms of floorspace, overhead clearance, ID fan capacity and other unexpected impacts. Retrofitting an SCR to an existing facility typically requires 30-50 % higher investment than an SCR purchased with the initial plant construction
Full compliance. Less costs.
Gore has developed a dual-function filter bag that simultaneously provides best-in-class particulate filtration and high-efficiency NOx reduction. The Gore technology combines an ePTFE membrane for particulate removal with a PTFE-based catalytic felt for simultaneous reduction of NOx and NH3. Because the GORE Membrane effectively traps dirt and dust, it also protects the catalyst and extends its performance-life.
Proven Technology
GORE DeNOx Catalytic Filter Bags have been proven at full scale references. The conversion is simple.
Typically, no new equipment is required, with exception of the installation of new filter bags
Minor operating procedures changes
Gore applications engineers to assist in the modification, installation and startup of the process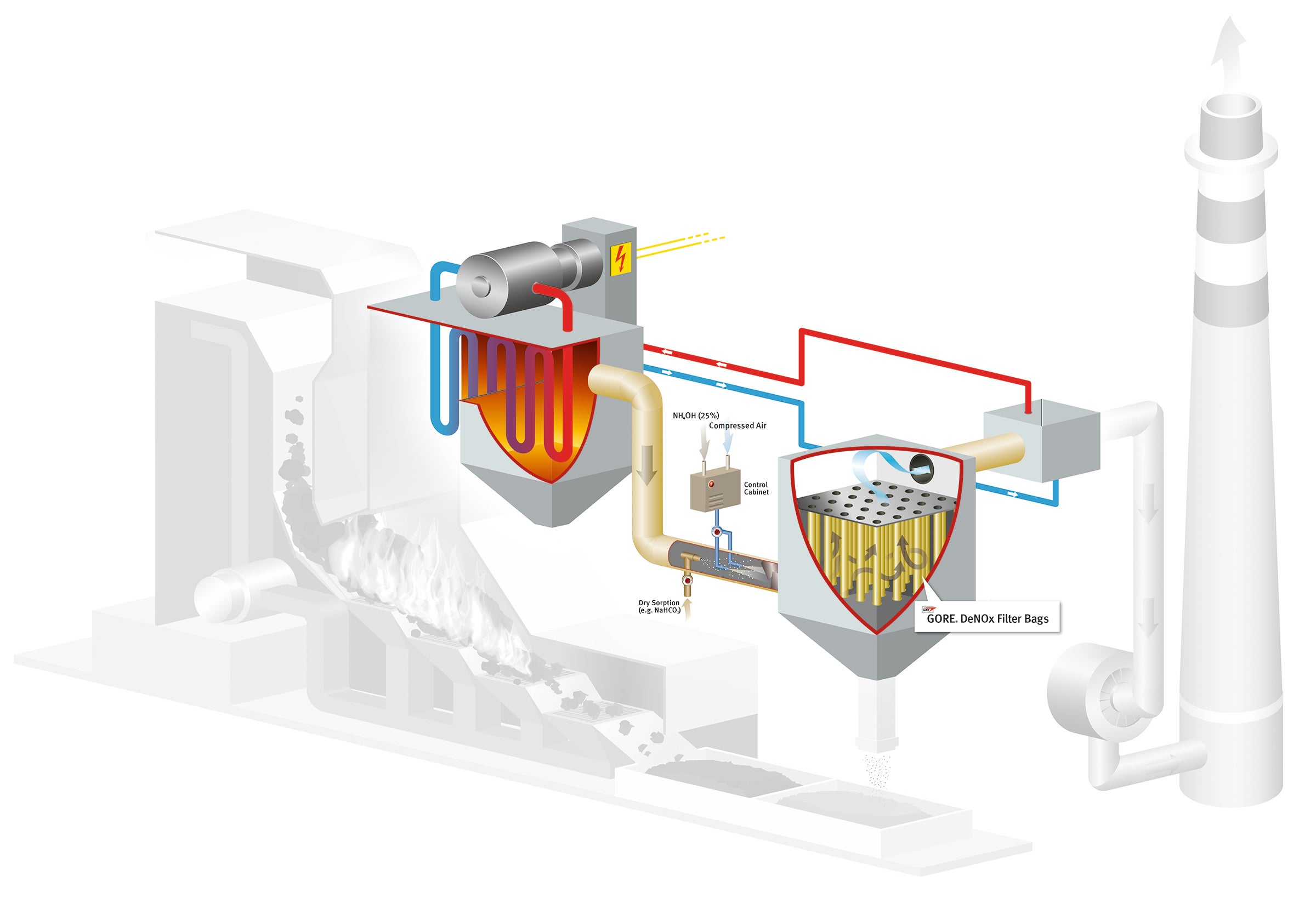 Resources
FOR INDUSTRIAL USE ONLY
Not for use in food, drug, cosmetic or medical device manufacturing, processing, or packaging operations.