Visit Gore at the Army Aviation Mission Solutions Summit (AAAA)
April 26, 2023 - April 29, 2023
Nashville, Tennessee
---
See demos for solutions that can help solve challenges today & in the future
Stop by Booth 1023 and ask to see our demonstrations below! Watch how GORE® Cables and Materials perform reliably before and after installation and over time.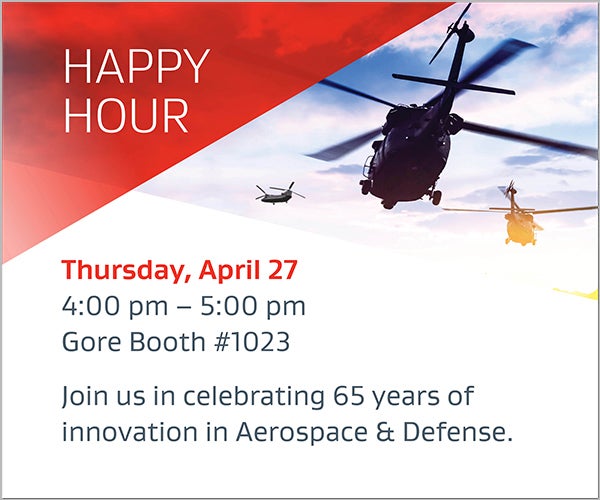 Durability Drop Test: Fiber Optic Cables
Cleaning & Inspection Demo: Fiber Optic Cables
Signal Integrity Test: Ethernet Cat8 Cables
Abrasion Resistance Test: High-Performance Wires
Installation Simulator Demo: GORE-FLIGHT® Microwave Assemblies
Leading Edge D-Nose Display: GORE® SKYFLEX® Aerospace Materials
We're eager to hear about your latest airframe and aviation system developments and talk with you about our solutions to ensure mission performance and aircrew protection for FARA, FLRAA and enduring fleet.
Solutions for Future Vertical Lift
Learn more about our role in replacing aging rotary-wing aircraft with the latest next-gen options. And find out how our wires, cables, sealants and product innovations can help meet your aviation needs now and in the future.
At Gore, we're committed to ensuring mission success, survivability and safety by delivering solutions that the Army can rely on and trust. And we're honored that OEMs have specified and used our solutions in many rotorcraft over the years, like the Apache, Black Hawk, Chinook, Seahawk and other leading platforms.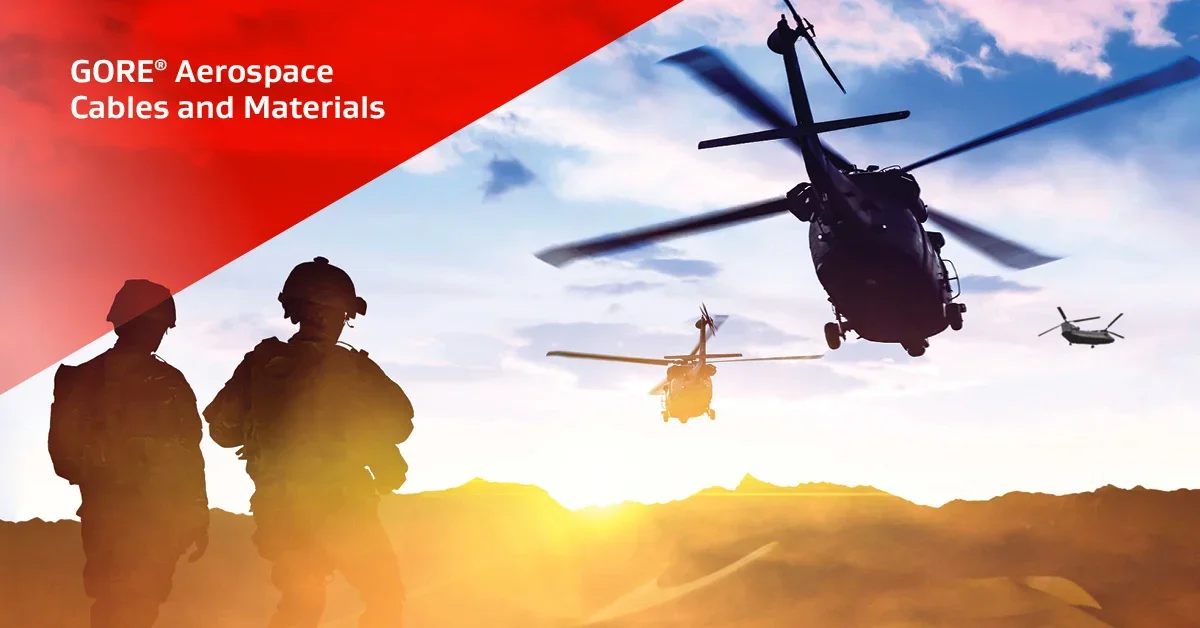 Visit Gore's Booth 1023 to see our solutions for the Army. For more information about the summit, visit the AAAA website.
---
FOR INDUSTRIAL USE ONLY
Not for use in food, drug, cosmetic or medical device manufacturing, processing, or packaging operations.