GORE® Protective Vents for Lighting Enclosures
Lighting enclosure vents from Gore rapidly equalize pressures while blocking water and contaminants, for improved product performance and service life. 
Contact Us
United States
+1 800 455 4684
Australia
+61 2 9473 6800
Scandinavia
+46 31 706 7800
South Africa
+27 11 894 2248
South America
+55 11 5502 7800
United Kingdom
+44 1506 460123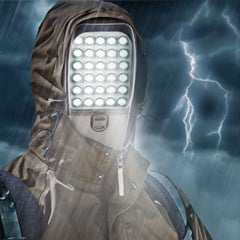 Bright, reliable lighting can dramatically enhance the enjoyment – and safety – of public and commercial spaces and transitways. People feel safer and more secure when the places they park and walk have bright, working luminaires. But over time, environmental factors can degrade the luminaire's original level of Ingress Protection (IP). This will allow damaging moisture and contaminants to enter the enclosure.
English (U.S.)
All Resources For GORE® Protective Vents for Lighting Enclosures
Overview
Better Venting Addresses Lighting Industry Challenges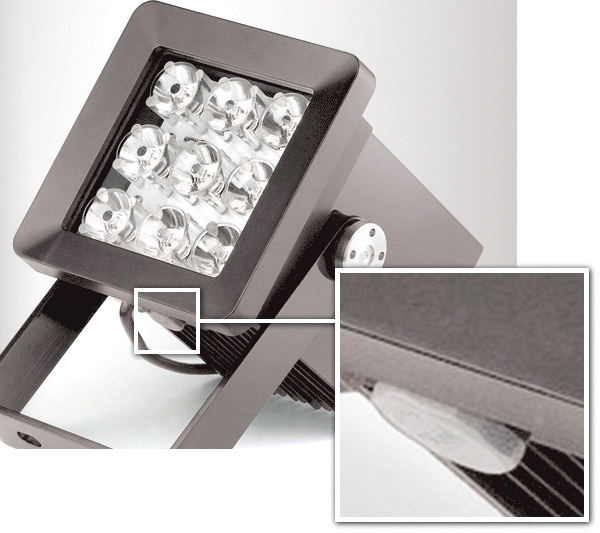 Lighting enclosures are increasingly vulnerable to the demands of evolving technologies: higher-density components create higher internal temperatures and pressures; transparent lenses make condensation more visible and warranty claims more numerous, and LED bulbs demand longer life of the entire system, requiring more robust protection from both contaminants and condensation.
GORE Protective Vents for outdoor lighting enclosures are proven to reduce condensation and contaminants by:
providing rapid pressure equalization and release, to extend seal life
minimizing condensation through more effective vapor diffusion
preventing entry of contaminants like dust, dirt and debris
high-performance venting eliminates the need for extra-hardened components, saving weight and costs
GORE® Protective Vents can help your enclosure meet IP and NEMA protection standards. 
Why Vent?
Electronic enclosures that are installed outdoors are vulnerable to a wide range of environmental hazards that can affect the performance, reliability and life expectancy of the sensitive electronics within.
Problems for Outdoor Electronics: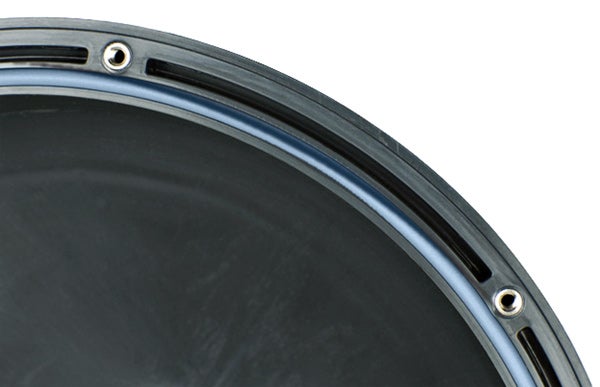 GORE® Vents protects seals from stress by continuously equalizing over-pressures or vacuums within
Pressure differentials are created when a sealed enclosure is exposed to rapid, extreme or recurring changes in ambient conditions. Extreme changes in temperature (a sudden thunderstorm on a hot, sunny day), altitude changes (in transit), or the repetitive heating and cooling cycles of internal telecommunications components — any of these can cause a pressure differential within a sealed enclosure. A rapid decrease in temperature, for example, can create a vacuum inside the enclosure. If this pressure differential is not dissipated, the vacuum places continual stress on the housing seals. Over time, this can cause seals to fail, allowing moisture and other contaminants such as dust, dirt and other particulates to be drawn inside, and compromising the functionality of components like telecom air filters, for example.
Moisture can also get inside telecommunication enclosures by diffusion — the process by which vapor moves by natural molecular motion through the walls of a polymer enclosure. When water vapor enters a sealed enclosure and has no way to escape, it will condense to a liquid state. If this condensation remains inside the sealed enclosure, it can compromise lens function and corrode sensitive electronics and battery contacts used in "hot" telecommunication systems, or those used for network cabinet cooling.
Reliable Solutions with GORE Protective Vents:
During normal operation and recharging cycles, batteries can generate heat and emit hydrogen or other gases. This can create a hazardous, or even explosive, situation. GORE Protective Vents effectively dissipate hazardous gas molecules. By continuously equalizing pressures inside and outside the battery compartment, they reduce explosion hazards, while maintaining an effective barrier to liquids and particulates.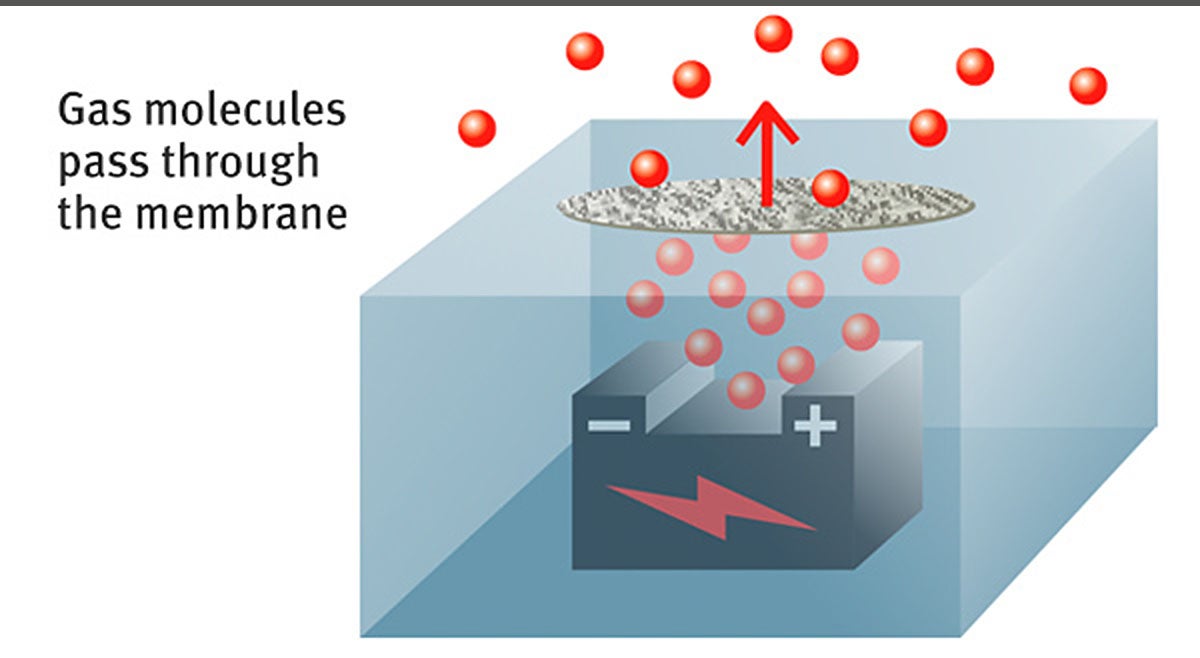 Applications
Proven Experience and Expertise in a Broad Variety of Lighting Applications
Industrial / Commercial Outdoor Lighting
Gore has successfully partnered with large manufacturers of industrial and commercial outdoor lights to solve contamination and condensation challenges, and deliver longer lasting lights.
Emergency Lighting
Emergency lighting must be ready to function on a moment's notice. The global engineering team at Gore has a wealth of applications experience to ensure that emergency lighting is fully functional when needed.
Outdoor Decorative Lighting
Customers expect decorative lights to maintain their appearance over time. Gore has experience collaborating with outdoor decorative lighting manufacturers to solve condensation issues, which can degrade the appearance of lights.
Entertainment Lighting
With a proven track record in venting entertainment lighting, Gore has helped manufacturers design systems that can withstand harsh environments and reliably provide maximum lighting performance.
Marine Lighting
Marine lighting must be able to withstand water, dirt and debris as well as handle pressure differentials caused by weather changes. Gore's engineering and materials expertise excels in addressing these challenges.
Ballast and Transformers
Gore has global expertise in solving internal pressure challenges within ballast and transformers. Our team of engineers can be considered an extension of your design team.
Product Comparison
IP / NEMA Rating
Resources
Recent News
FOR INDUSTRIAL USE ONLY
Not for use in food, drug, cosmetic or medical device manufacturing, processing, or packaging operations.