GORE® Protective Vents for Other Outdoor Applications
Surveillance and security systems, as well as other outdoor electronic devices and equipment, depend on GORE Vents for superior environmental protection.
Contact Us
United States
+1 800 455 4684
Australia
+61 2 9473 6800
Scandinavia
+46 31 706 7800
South Africa
+27 11 894 2248
South America
+55 11 5502 7800
United Kingdom
+44 1506 460123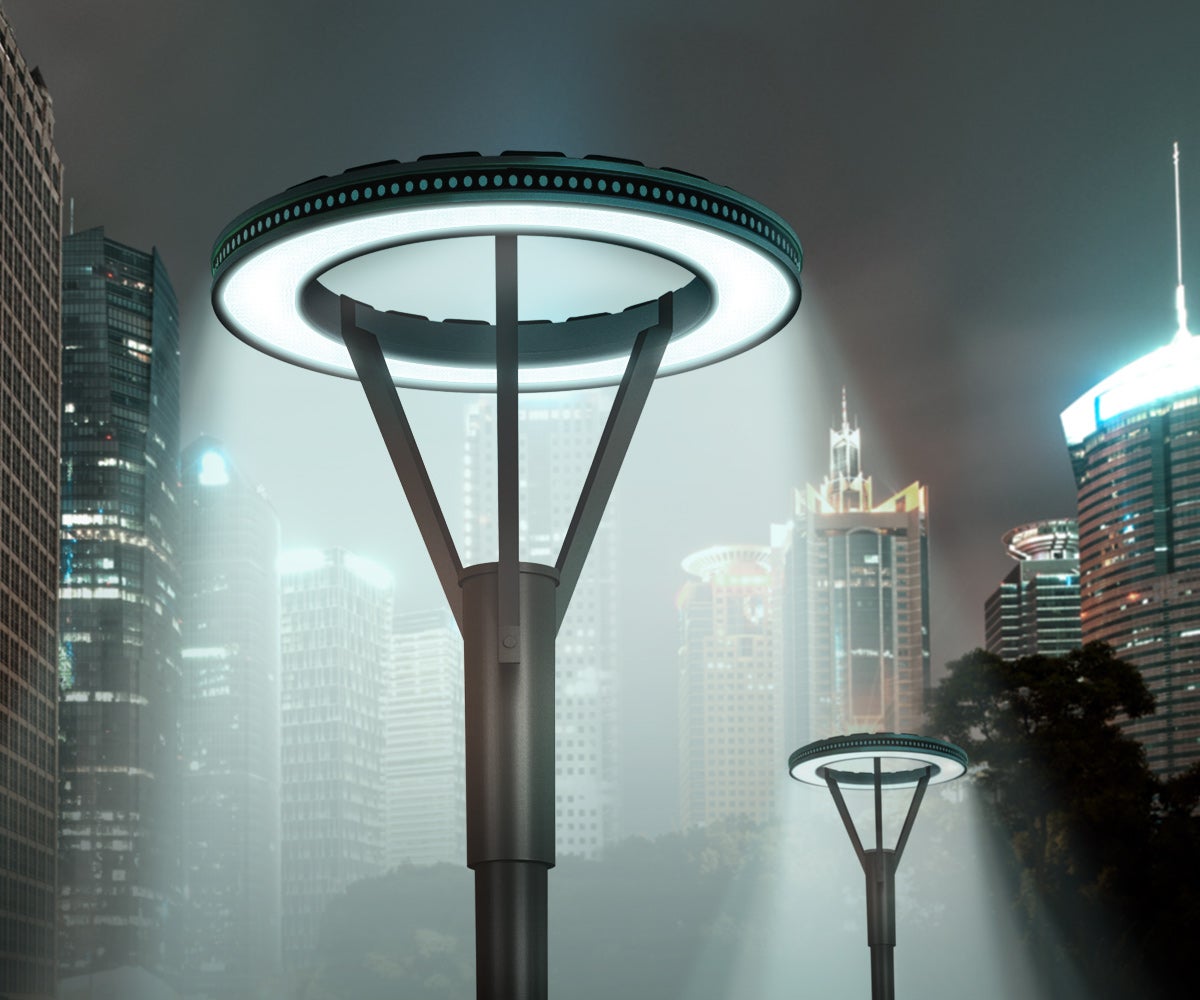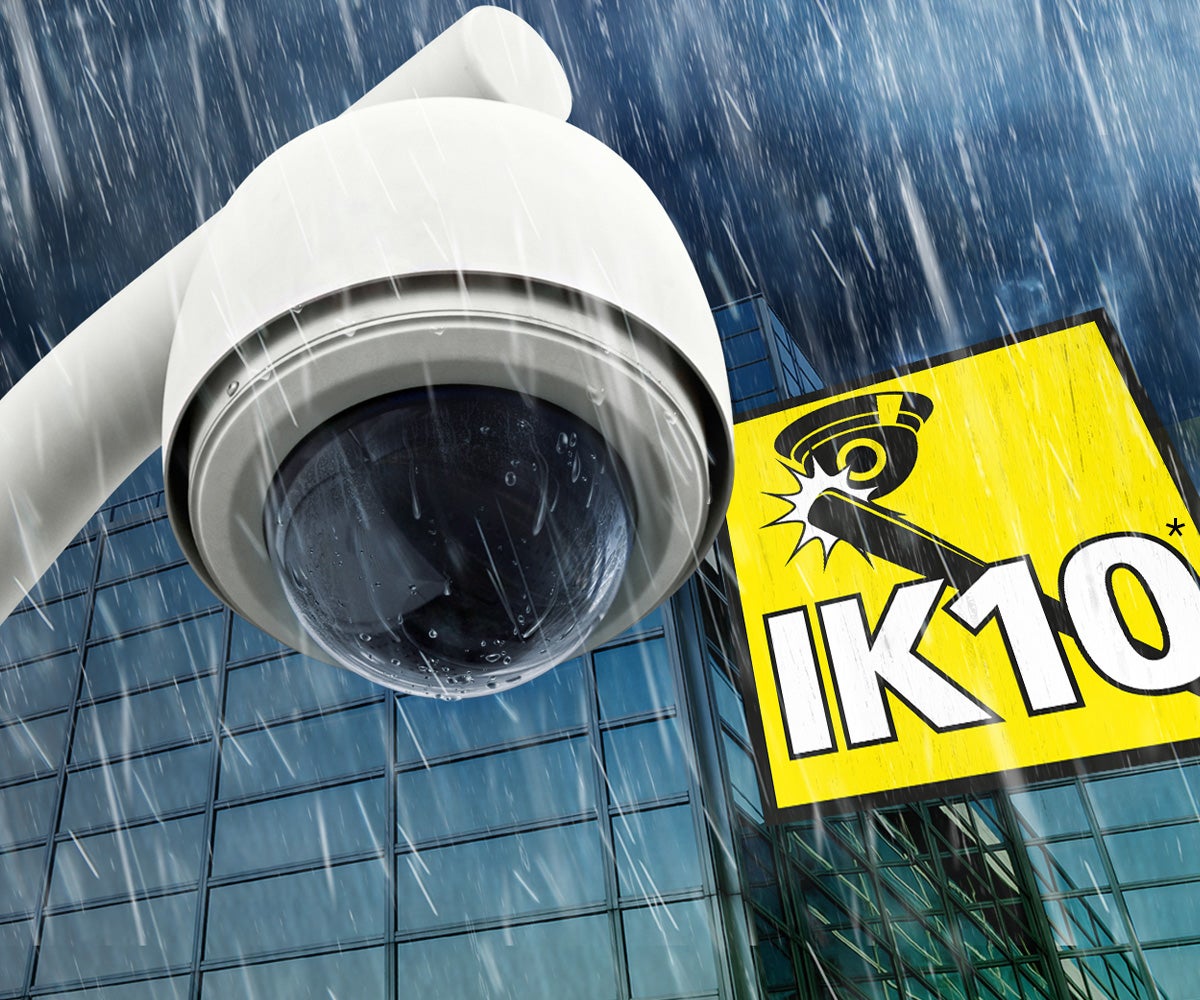 ENHANCED: GORE® PolyVent Stainless Steel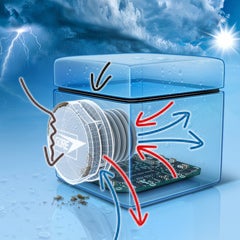 Gore high-performance venting products withstand harsh environments more reliably, protecting sensitive electronics and enhancing the service life and the profitability of your products.
English (U.S.)
All Resources For GORE® Protective Vents for Other Outdoor Applications
Overview
Extend Outdoor Product Reliability and Durability in Harsh Environments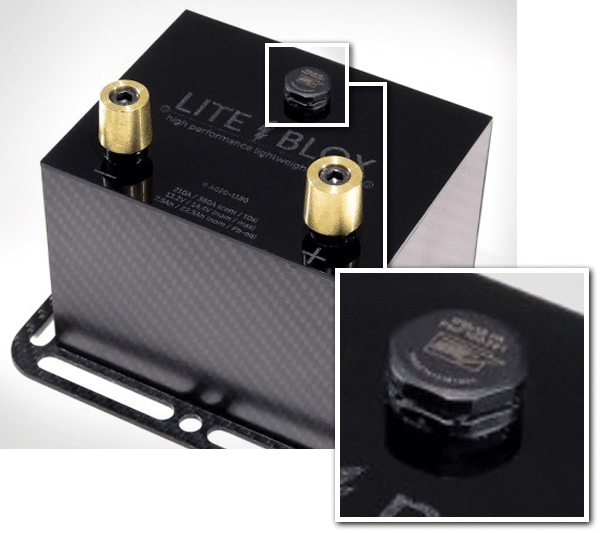 In surveillance and security systems, access control or traffic control systems, or tracking equipment, consistent, accurate performance is critical. Yet harsh environmental conditions can compromise electronic components, creating performance problems, and costly maintenance or warranty service.
GORE Protective Vents provide the optimal combination of breathability and barrier protection to enhance the survival of electronic components. In sophisticated monitoring systems and in other rugged-use products from e-bikes to surfboards, GORE Vents reliably protect against dirt, dust, condensation, humidity and water.
Vents from Gore can extend the service life of outdoor equipment, reducing maintenance costs, warranty claims and customer frustrations, because they:
rapidly equalize housing pressures, to avert premature seal failure
prevent ingress of moisture, wind-driven rain and particulates and other contaminants
reduce condensation that can corrode sensitive electronics
eliminate the need for "ruggedized" housings, reducing costs and weight
provide a compact, venting structure that is easily installed and integrated
Why Vent?
Electronic enclosures that are installed outdoors are vulnerable to a wide range of environmental hazards that can affect the performance, reliability and life expectancy of the sensitive electronics within.
Problems for Outdoor Electronics: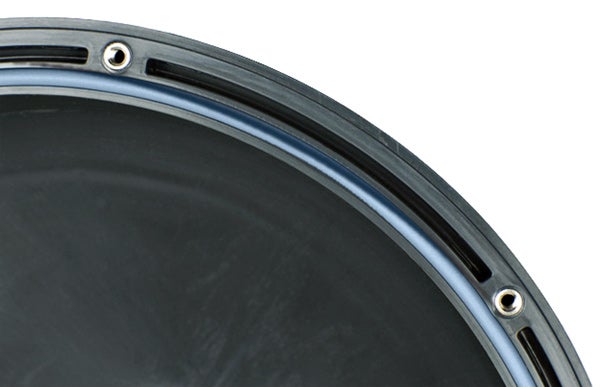 Pressure differentials are created when a sealed enclosure is exposed to rapid, extreme or recurring changes in ambient conditions. Extreme changes in temperature (a sudden thunderstorm on a hot, sunny day), altitude changes (in transit), or the constant heating and cooling cycle of an internal heat source – any of these can cause a pressure differential within a sealed enclosure. A rapid decrease in temperature, for example, can create a vacuum inside the enclosure. If this pressure differential is not dissipated, the vacuum places continual stress on the housing seals. Over time, this can cause seals to fail, allowing moisture and other contaminants such as dust, dirt and other particulates to be drawn inside.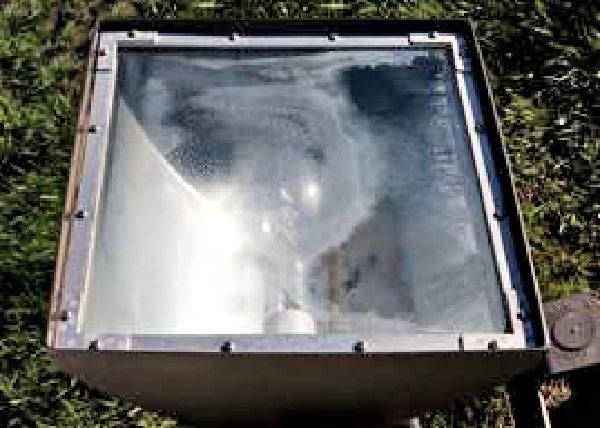 In addition to failed seals, moisture can get inside enclosures by diffusion – the process by which vapor moves by natural molecular motion through the walls of a polymer enclosure. When water vapor enters a sealed enclosure and has no way to escape, it will condense to a liquid state. If this condensation remains inside the sealed enclosure, it can compromise lens function and corrode sensitive electronics and battery contacts.
Reliable Solutions with GORE Protective Vents:
GORE Protective Vents rapidly equalize pressure differentials within sealed enclosures, effectively preventing the internal vacuums or pressure build-ups that stress housing seals. In non-vented housings, pressure differentials as low as 70 mbar (1 psi) can cause seals to leak after repeated temperature cycles. GORE Vents reliably protect against premature seal failure, to preserve the integrity of the enclosure.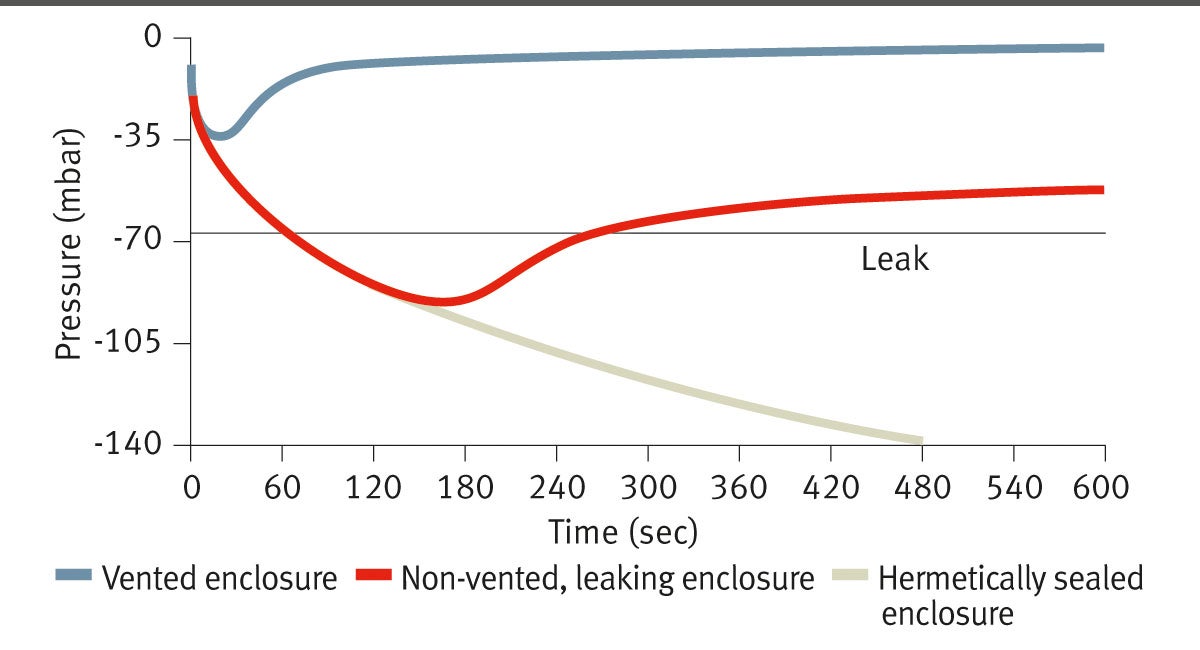 GORE Protective Vents reliably block ingress of a wide range of contaminants, from rain and insects to dirt, dust, sand and other particulates. Yet GORE Vents allow air molecules to pass through, preventing the formation of vacuums that could pull external contaminants in. With vents from Gore, components perform reliably, with lower maintenance or warranty costs.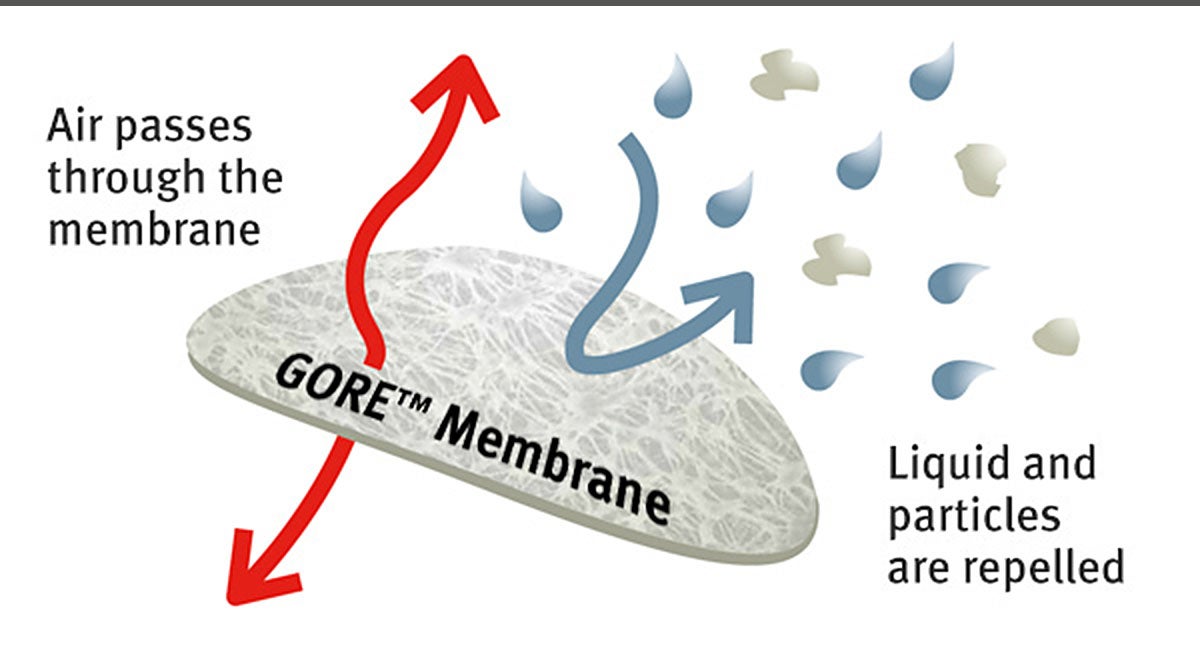 GORE Protective Vents enable water vapor molecules to diffuse through the microporous membrane, and pass freely out of the enclosure. By reducing the amount of internal moisture, internal surfaces such as lenses are protected from condensation, and electronics are protected from premature failure due to corrosion.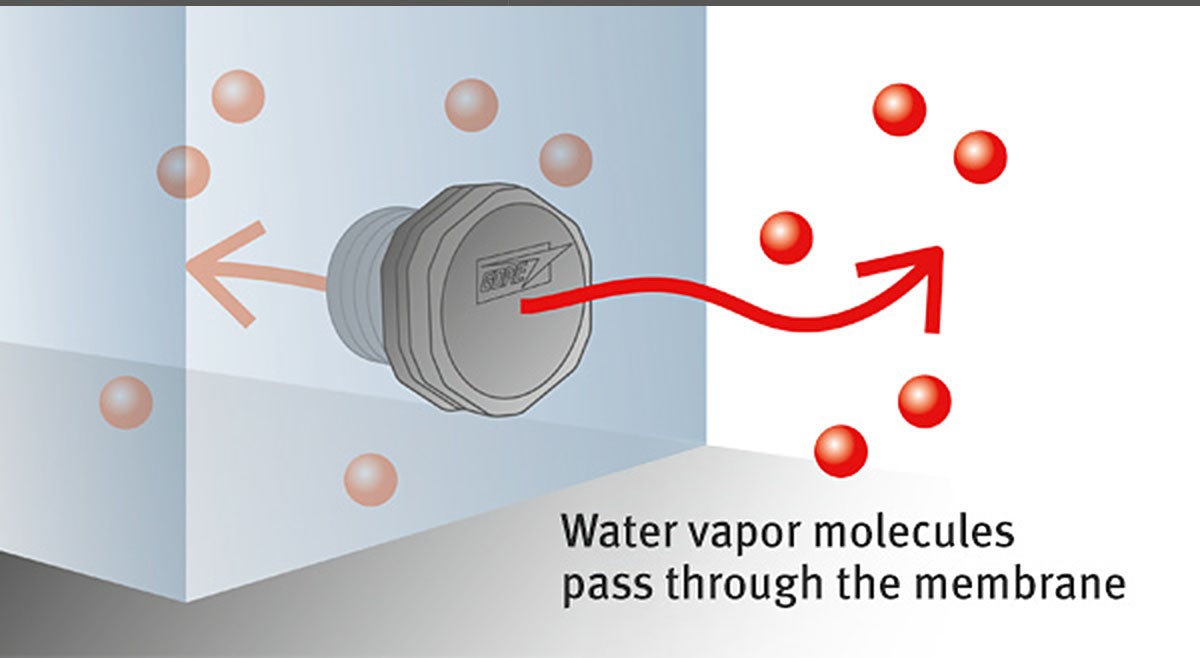 During normal operation and recharging cycles, batteries can generate heat and emit hydrogen or other gases. This can create a hazardous, or even explosive, situation. GORE Protective Vents effectively dissipate hazardous gas molecules. By continuously equalizing pressures inside and outside the battery compartment, they reduce explosion hazards, while maintaining an effective barrier to liquids and particulates.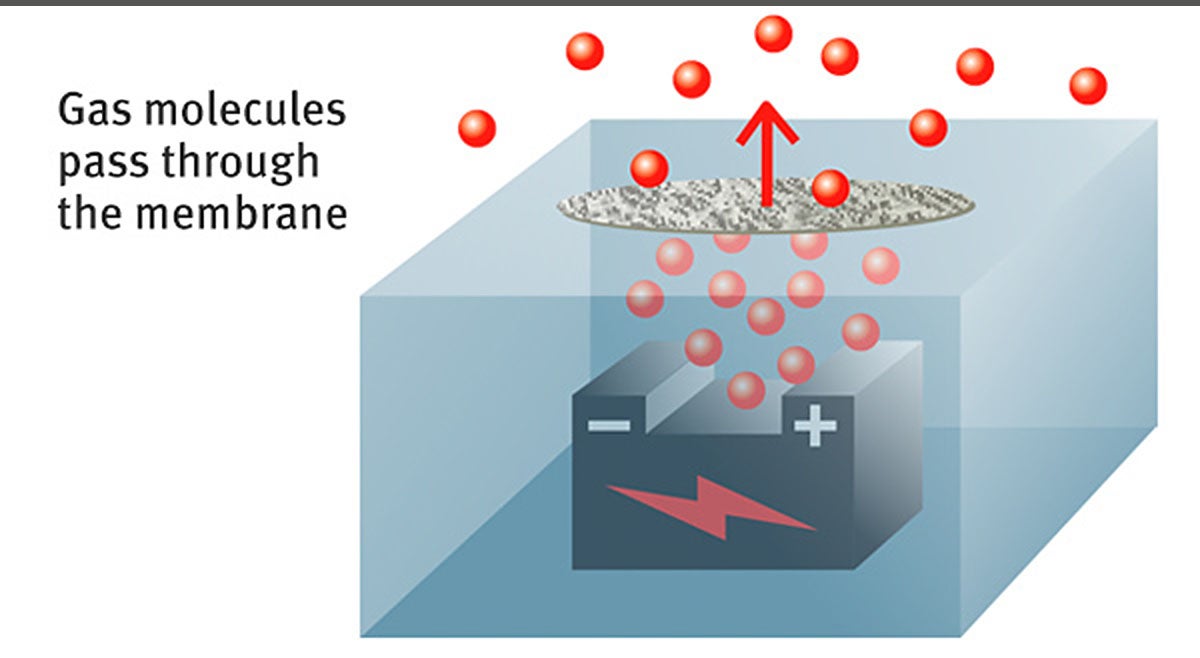 Applications
Venting Solutions for Outdoor Electronics in Diverse Applications
Surveillance and Security Cameras
Internal pressure differentials and condensation can cause lens deflection and image distortion. GORE Vents quickly equalize pressure and reduce condensation, so system images are captured with maximum clarity and reliability.
Tracking Equipment
Container tracking devices are vulnerable to contaminants during rail or sea transport. GORE Vents effectively protect against ingress from contaminants, including airborne particulates, drenching rains or ocean sprays.
Outdoor Access Control Systems
Fingerprint, biometric, or badge-reading systems must deliver a clear and precise image, time after time. GORE Vents block dust, dirt and contaminants that can prevent accurate data capture, so systems can operate at peak performance.
Traffic Control Systems
Delicate sensors and electronics must be protected against dust, dirt and other contaminants that could compromise system performance and safety. GORE Vents reliably block contaminants to preserve system reliability.
E-Bikes
E-bike electronics can fail if exposed to high-pressure washes, or to weather and dirt while the bike is transported on a vehicle at highway speeds. GORE Vents reliably protect e-bike displays, control units, motors and battery systems from contamination by water, dust or dirt.
Surfboards
Thermal extremes can create internal pressure differentials that can cause surfboards to split, deform or delaminate. GORE Vents rapidly equalize pressure to preserve the integrity and performance life of the board.
Product Comparison


Screw-In vents provide durable protection against water, salts and corrosive liquids, even after immersion. The threaded shaft and durable O-ring provide increased mechanical stability, and these hydrolytically-stable vents are UV- and temperature-resistant, for added durability and longer product life. Designed for easy installation in any application, these rugged vents come in different styles:
GORE® PolyVent XS
has a compact, low-profile design that meets some of the industry's toughest standards, making it ideal for today's smaller (up to 2 l) housings.
GORE® PolyVent Standard (M12x1 and M12x1.5)
offers reliable venting for volumes up to 5 l, and comes in two colors and two thread sizes for different wall thicknesses. The longer thread (M12x1.5) can be installed with or without counter nut.
GORE® PolyVent High Airflow (M12x1.5)
has the protection level of "Standard" – with nearly ten times the airflow. For housings up to 50 liters, it easily manages the strong pressure differentials caused by extreme weather.
GORE® PolyVent XL
maintains exceptionally high airflow in extra-large enclosures (volumes up to 200 l) and meets the most rigorous standards, such as solar resistance (IEC 62108).
ENHANCED: GORE® PolyVent Stainless Steel
now with IK10, delivers the highest mechanical impact resistance as exceptional durability, corrosion- and chemical resistance, to reliably protect enclosures up to 20 liters in the most rugged environments.
GORE PolyVent Ex+
is both IECEx and ATEX certified for equipment operating in potentially explosive environments and offers exceptional venting performance for enclosures up to 20 liters in volume. More information on the product.
Snap-In Vents deliver robust venting performance and consistent, long-lasting protection in very harsh environments. Engineered specifically for high-throughput production applications, these vents can be quickly installed with semi- or fully- automated equipment. Most products in this series are individually laser-marked, for full product traceability. Four performance options are available to accommodate different housing sizes and provide varying speeds of pressure equalization:
GORE® PolyVent Hysi
offers fast, economical integration, and the option to inside-mount for nearly-invisible installation. For enclosure volumes up to 2 liters.
NEW: GORE® PolyVent XS
is 30% smaller than PolyVent Standard, for light-weight, thin-walled enclosures with volumes up to 5 liters.
GORE® PolyVent Standard
offers reliable performance in many applications, for enclosure volumes up to 5 liters.
GORE® PolyVent High Airflow,
in hydrophobic or oleophobic versions, delivers high airflow for enclosure volumes up to 30 liters.
Low-profile adhesive vents provide the flexible integration options for almost any application. They can be installed quickly and easily on the interior or exterior of an enclosure, using manual or automated processes. While these vents can easily be customized for the demands and geometry of a specific application, our standard product portfolio offers a wide variety of sizes, designs and constructions.
Existing customers using parts not listed here, please contact us.
GORE® Adhesive Vent Series VE7
For enclosures with rough or smooth surfaces. These durable all membrane constructions offer high temperature stability.

GORE® Adhesive Vent Series VE8
For interior housing mount applications requiring high airflow with oleophobicity.

GORE® Adhesive Vent Series VE9
For enclosures with rough or smooth surfaces. These durable all membrane constructions offer high temperature stability and are engineered for higher airflow.
Resources
Recent News
FOR INDUSTRIAL USE ONLY
Not for use in food, drug, cosmetic or medical device manufacturing, processing, or packaging operations.