Heading
Microwave/RF Cable Assembly Builder
Paragraphs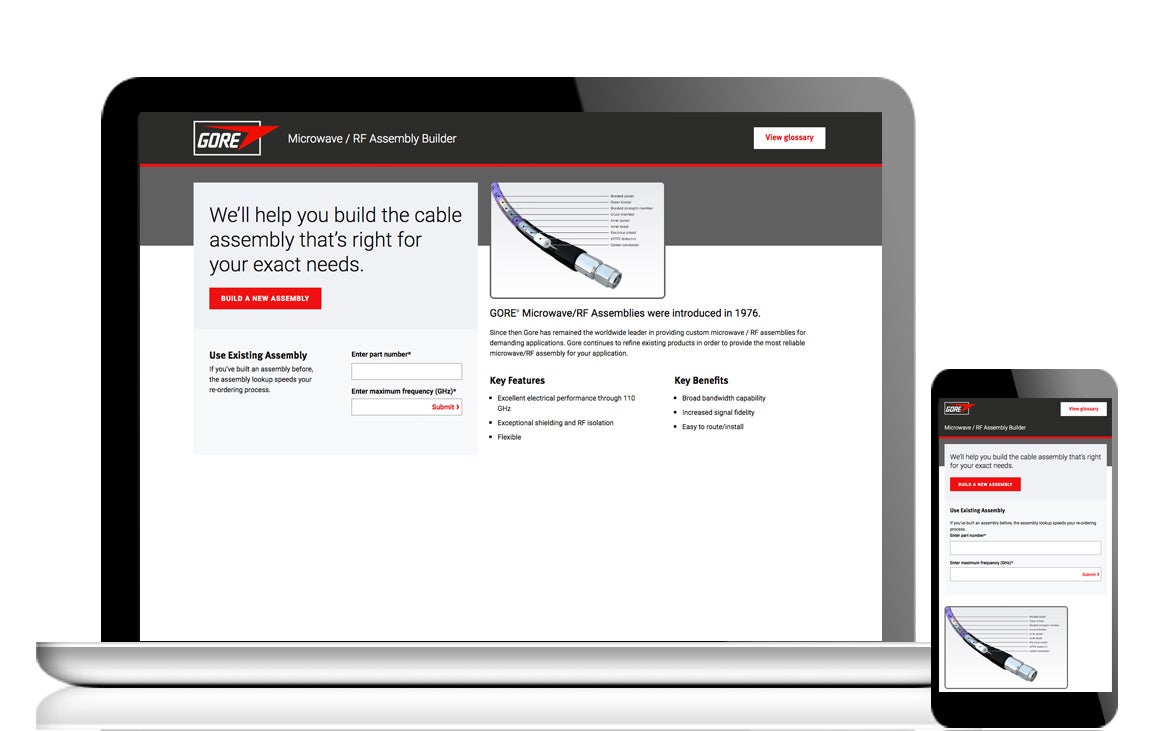 Now available, the new GORE® Microwave/RF Cable Assembly Builder. We've enhanced our on-line RF builder to allow users to design a cable from their desktop, tablet or mobile phone. With so many across the globe working remotely these days from COVID-19, we hope these added features will allow you to design a GORE Microwave/RF Assembly with ease, from anywhere and anytime.
Whether you are working in Test & Measurement, Spaceflight, Aerospace or Defense you can design an RF cable assembly to meet your specific needs. The builder is a step-by-step tool that allows you to configure an assembly, customizable to frequency, length, cable features and connector selections. Once you design your assemblies you'll be able to download custom datasheets for your builds within minutes, and you can also submit the builds for a quote. A Gore specialist will then review your designs and application requirements.
And the option to retrieve specifications of an existing build is still available. If you've built an assembly before, you can look up the product by Gore part number and frequency, speeding up your re-quoting and re-ordering process.
Try our Microwave/RF Cable Assembly Builder today!