GORE® Microwave/RF Assemblies for High-Flex Applications across Industries
Technical Information, English
---
Gore provides high-performance cable assemblies with significant mechanical and electrical advantages for high-flex applications in aerospace and defense, spaceflight, semiconductor, and test and measurement environments. Our selection of GORE Microwave/RF Assemblies offers the following benefits over competitors such as:
precise and repeatable measurements in wide-ranging frequencies
proven consistent phase and amplitude stability
low insertion loss cables with reliable VSWR
cable assemblies with best EMI/EMC performance
cable assemblies with lowest Error Vector Magnitude (EVM)
durable RF cables that withstand shock, vibration, abrasion, chemicals and more
temperature-stable cable assemblies for extreme thermal environments
faster, easier routing with tight bending coaxial cable
improved installation with ultra-flexible coaxial cable
weight savings with a variety of lightweight, high-flex coax cable diameters
design freedom with a variety of coaxial microwave connectors
We balance ruggedness, low weight and flexibility with precise and repeatable measurements in one solution. Our cable assemblies with best RF shielding effectiveness and cable assemblies with lowest RF leakage are unmatched by alternatives available today in many industries.
Durability & Flexibility by Design
We engineer our ruggedized cable assemblies from the inner conductor out. Beginning with the inherent high-flex properties of our coaxial cable material — expanded polytetrafluoroethylene (ePTFE) — we select cable jacket and dielectric coax insulation layers using an extensive characterization database.
Our specialized coaxial cable construction methods and connectors ensure consistent electrical performance during flexure. We integrate these methods and materials to reproduce and deliver reliable RF microwave cables.
Our flexible RF cables have little resistance to bending and very low spring back because the helically wrapped shielding increases in length outside the bend and decreases on the inside. During bending and flexure, the shielding doesn't open or allow electromagnetic interference (EMI) leakage — unless the recommended minimum bend radius is exceeded substantially.
In some of our cable designs, stranded center microwave coaxial wires and unique materials further enhance their flexibility and low spring back. Products like GORE® Microwave/RF Assemblies for general purpose test and interconnect are proven much easier to route in complex system configurations than competitors.
Besides their elasticity, our selection of microwave coaxial cables also includes layers of rugged protection, so they can easily handle demanding conditions, like abrasion, shock, vibration and chemicals. Many of our assembly types are proven to withstand extreme heat and humidity for a prolonged lifespan.
For instance, GORE-FLIGHT® Microwave Assemblies offer a fit-and-forget solution for civil and defense aircraft applications. These electrical-stable cable assemblies are proven to deliver the lowest insertion loss and more reliable VSWR after installation, during use and over time.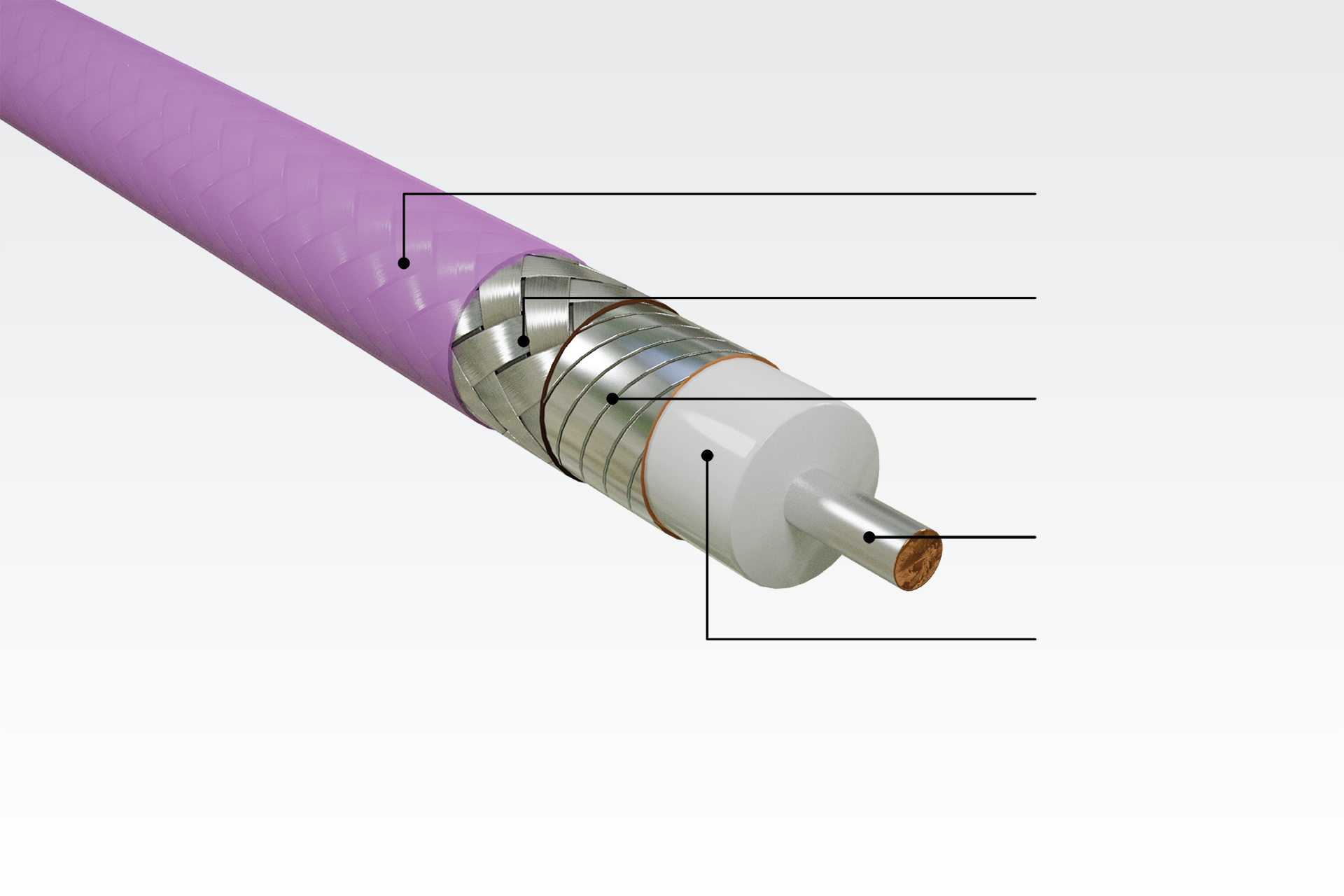 Extremely flexible construction of GORE® Microwave/RF Assemblies for general purpose test and interconnect applications
Rigorously Tested & Pre-Qualified
Gore understands failure modes and mechanisms associated with RF cable performance degradation. So we rigorously test our products before routing, after installation and in real-world conditions according to the most current industry standards, including but not limited to:
cable flex test standards and Gore internal simulators to establish and document an expected assembly flex life
coaxial cable testing procedure as one of many to certify an assembly's electrical and mechanical performance, for instance, shock and vibration
RF leakage test to validate an assembly's RF shielding effectiveness
We make sure all of our products meet, and in some cases exceed, industry standards and our customers' requirements, like RoHS-compliant cable assemblies. We can save you time and money with pre-qualified designs for many applications of coaxial cables across industries.
Proven Reliable Solutions
VARIETY OF CABLE CONFIGURATIONS
Gore offers a wide selection of coaxial microwave cables in a variety of configurations and diameters to meet your specific application requirements for aerospace and defense, spaceflight, semiconductor or test and measurement. We can also provide coaxial cable phase matching and time delay upon request.
While our products differ in appearance depending on their level of durability and flexibility, our standard coaxial cable types retain their low- or ultra-low insertion loss and VSWR performance regardless of the application and conditions.
For example, GORE® PHASEFLEX® Microwave/RF Test Assemblies are an ideal choice for testing critical spaceflight systems operating in high thermal environments. This version ensures accurate and repeatable coaxial cable performance with predictability.
Suppose our standard versions don't meet your criteria. In that case, we can customize a more flexible microwave cable to accommodate your desired application or even a high-temperature coaxial cable.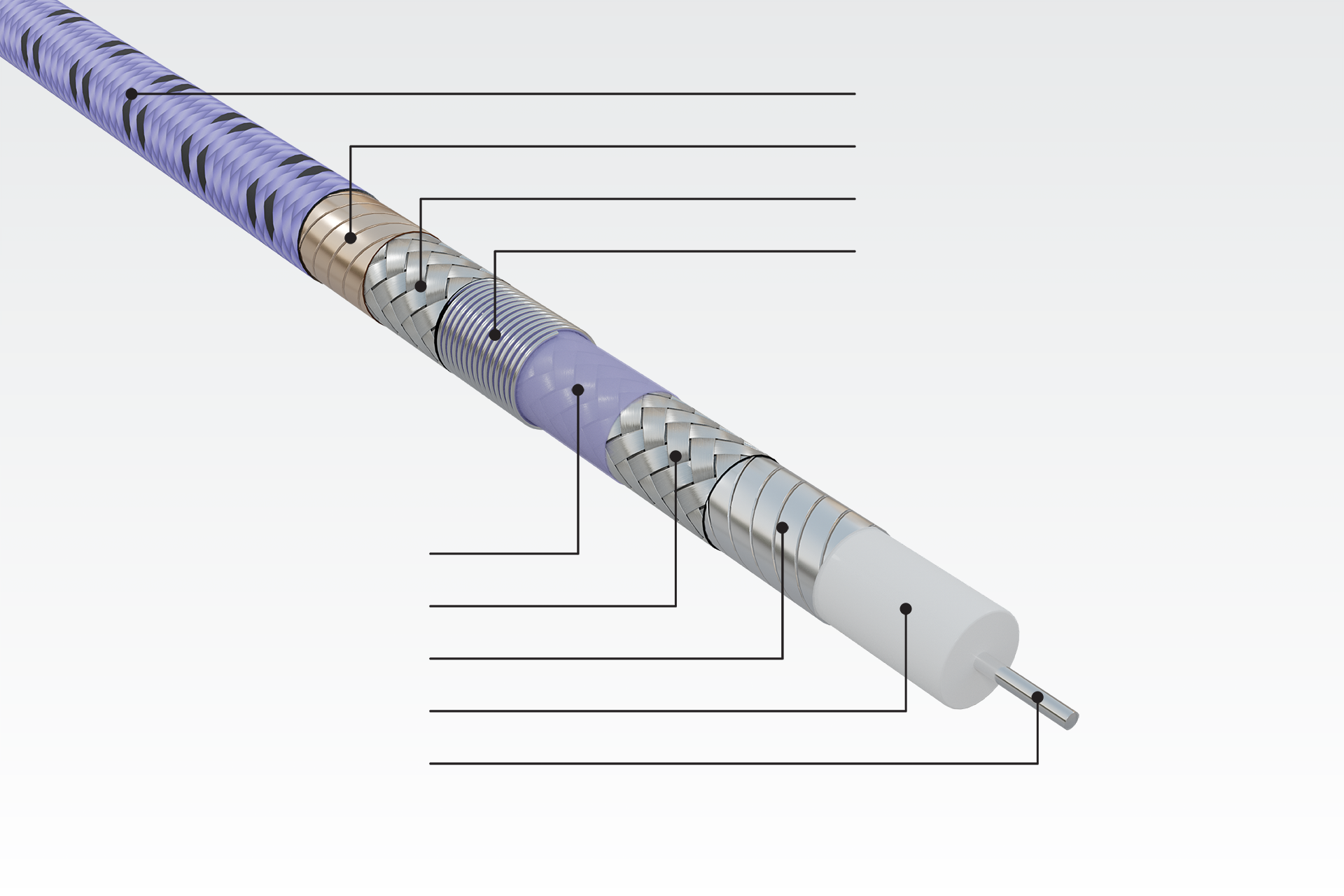 Durable construction of GORE® PHASEFLEX® Microwave/RF Test Assemblies
VARIOUS CONNECTOR OPTIONS
Since the connector choice determines a specific cable assembly's shielding effectiveness, we offer various types of microwave coaxial connectors designed specifically for our assemblies. We engineer each connector to complement the performance of each assembly, minimizing loss and reflection for optimized signal transmission. Most microwave coaxial connectors for our standard versions can also be used with our high-flex life cable assembly.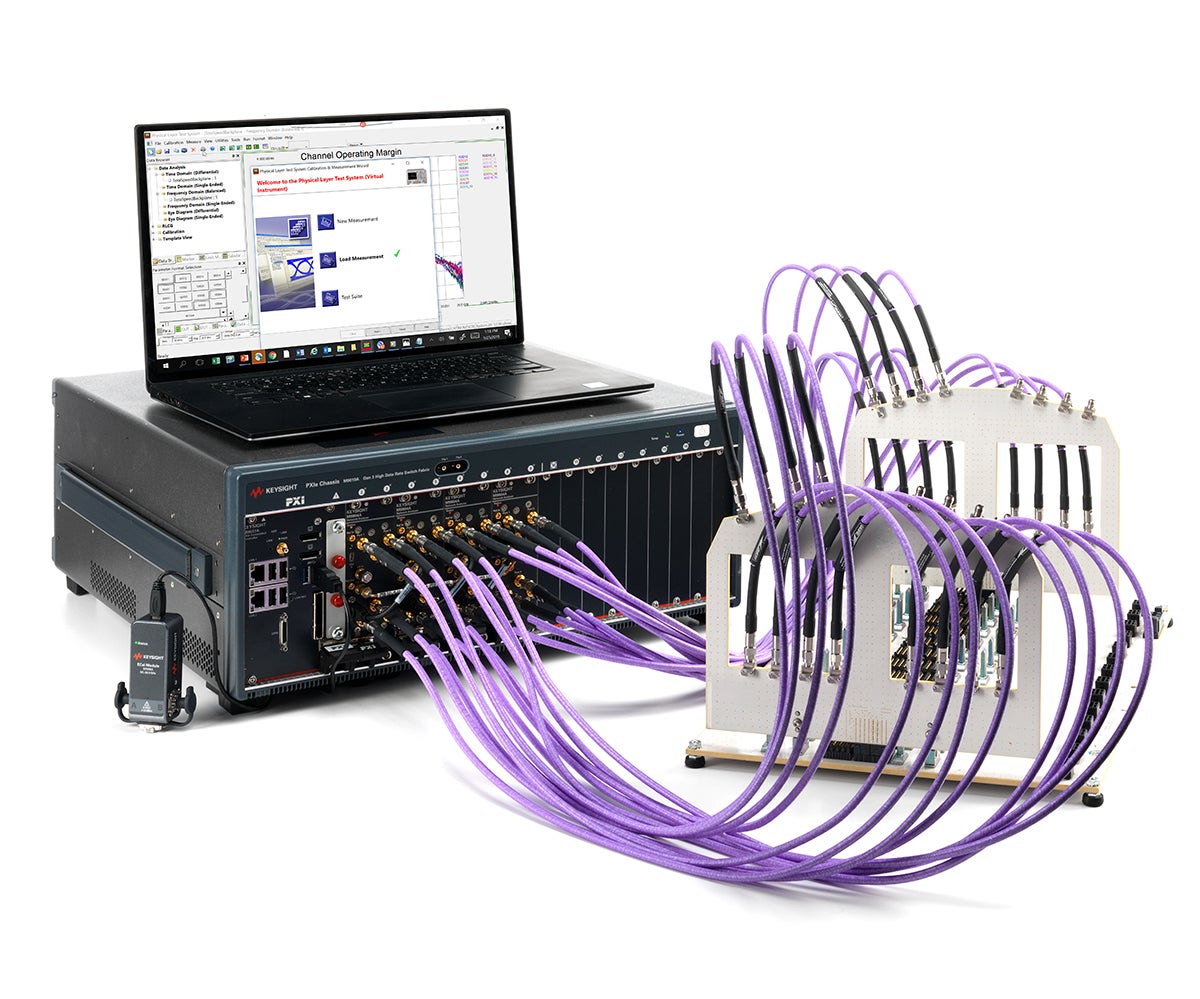 Online Tools
EASY TO USE, FAST RESULTS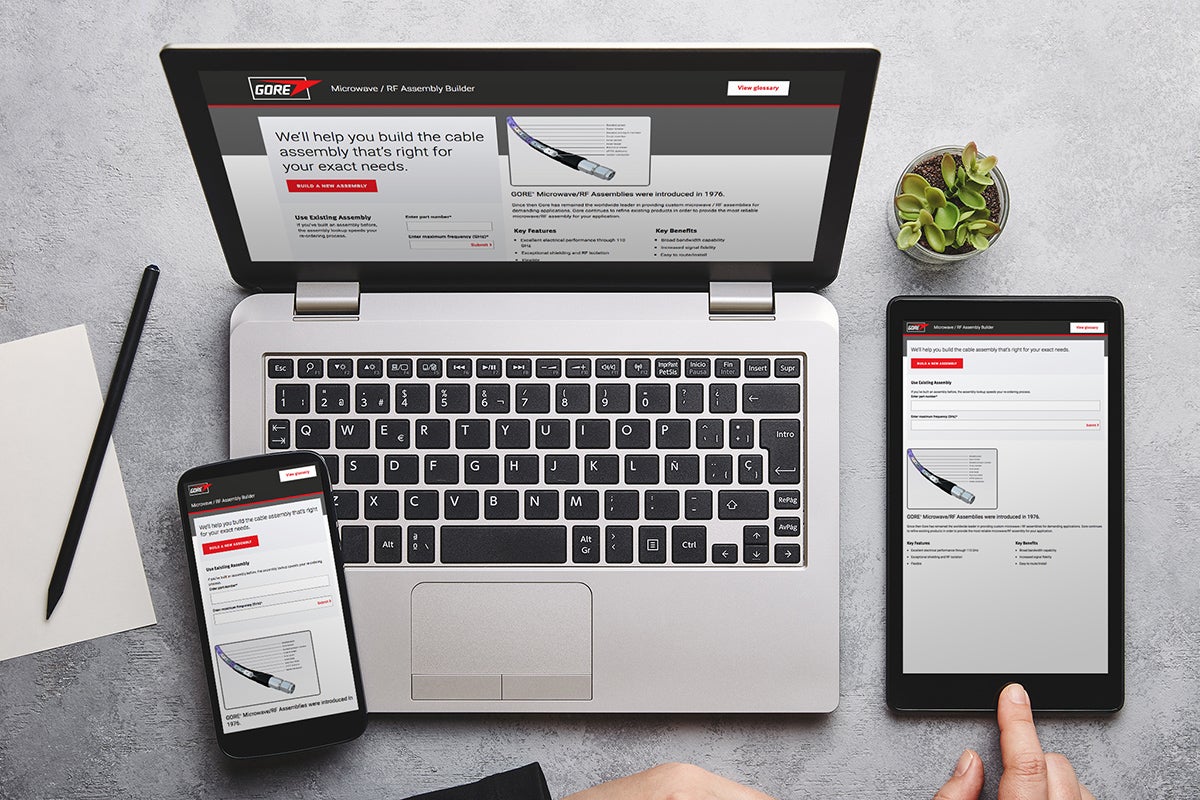 Gore's online resources are designed specifically to make it easy for you to select the right microwave assembly for your specific application requirements.
Our Microwave/RF Cable Assembly Builder allows you to design an assembly with ease from your desktop, tablet or mobile phone. Whether you're working in aerospace and defense, spaceflight, semiconductor or test and measurement environments, you can design an assembly to meet your specific needs. Once you design your assembly, you can quickly download custom data sheets for your builds. You can also submit your builds for a quote, and our specialists will review your designs and application requirements.
Our Microwave/RF Cable Assembly Calculator allows you to calculate insertion loss, VSWR and other parameters of Gore's assemblies for different cable types. Select and compare up to 3 assemblies at a time.
For more information or if you have questions about our microwave cables and connectors and want to discuss your specific application needs and request a quote, contact a Gore representative today.
FOR INDUSTRIAL USE ONLY
Not for use in food, drug, cosmetic or medical device manufacturing, processing, or packaging operations.