Video: Gore Solutions for Aerospace & Defense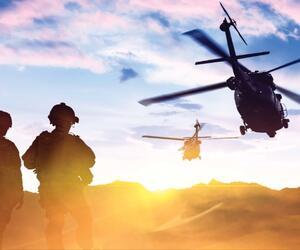 Videos, English
With a storied legacy spanning over 60 years, W. L. Gore & Associates develops technology innovation and delivers reliable solutions to aerospace and defense companies. We've provided time-tested and proven components and materials to aerospace and defense suppliers — from the first moon landing to today's aircraft and ground defense.
Starting with Gore ends in success. Watch our video and start your next aerospace and defense engineering project with us.
---
---
FireWire is a registered trademark of Apple, Inc., in the U.S. and other countries.
FOR INDUSTRIAL USE ONLY
Not for use in food, drug, cosmetic or medical device manufacturing, processing, or packaging operations.