GORE® Automotive Vents for Exterior Lighting
Our vents can help OEMs and Tiers enhance component reliability and longevity by offering life-of-vehicle condensation reduction, pressure equalization and ingress protection for headlamp, rear lamp, fog lamp and accessory lamp assemblies.
Contact Us
United States
+1 800 346 7391
Australia
+61 2 9473 6800
Scandinavia
+46 31 706 7800
South America
+55 11 5502 7800
United Kingdom
+44 1506 460123
Overview
The design of automotive headlamps, rear lamps, fog lamps and accessory lamps focuses on lamp performance and brand identity. Both of which can be compromised by environmental challenges: Heating/cooling cycles or humidity can create condensation; pressure differentials can stress seals to failure; ingress of water, dust, debris, moisture or automotive fluids can degrade lens clarity or damage integrated electronics.      
GORE Automotive Vents protect lamp assemblies, to enhance component reliability and longevity by:
Effectively reducing condensation through continuing moisture diffusion, both when the vehicle is moving and when it's parked.
Reliably keeping out rain, sleet, snow, dust, dirt and debris, and withstanding automotive fluids, detergents and washing products.
Continuously equalizing pressures to protect the housing's integrity.
Global partnerships, global resources
GORE Automotive Vents are known for their reliability and durability: many millions have been installed globally. And all our products are backed by technical support and testing centers in the US, Germany, Japan and China. Our application engineers are easily accessible — and ready to work in close partnership with your design team, from product concept through manufacturing integration.
---
Why Vent?
GORE Automotive Vents can offer significant advantages to your exterior lighting:
Reduce condensation
Minimize condensation events with Gore's diffusive venting that works while vehicles are moving or parked. That's especially important since the typical car is stationary more than 96 percent of the time!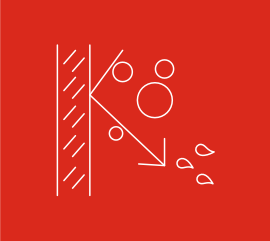 Better ingress protection
Protect high-value lamp assemblies & integrated sensors/electronics from ingress of performance-eroding contaminants like water, dust, dirt or automotive fluids.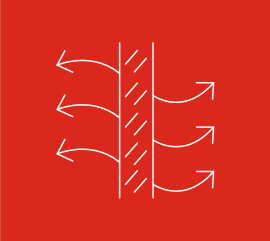 Enhance seal integrity
Maintain seal integrity for more reliable lamp performance over time. Whether the vehicle is moving or parked, responsive, ongoing pressure equalization prevents seal stress and can help avoid premature seal failure.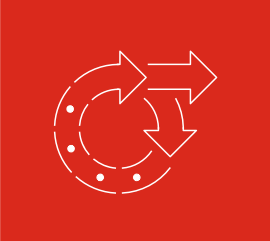 Improve design flexibility
Ever-smaller housings and more densely-configured components require more effective venting performance in a smaller-footprint, low-profile format. Gore's proprietary material technology offers that!
---
Find Your GORE Vent
GORE Automotive Vents are globally qualified for exterior headlamp, rear lamp, fog lamp and accessory lamp applications.  Available in multiple sizes and geometries, these adhesive vents offer easy installation in manual, semi-automated and automated processes.
 
Our venting technology focuses on using Gore's proprietary processes to modify ePTFE (expanded polytetrafluoroethylene). This enables us to tailor each product's performance properties to the demands of a given application. All our vents provide both hydrophobic and oleophobic protection, and all provide a strong, durable bond to the housing surface.
What determines the 'right' vent?
Identifying the right vent for your application can depend on lamp type and position on the vehicle, related environmental challenges, housing size and material, vent placement within the housing, and the number and position of any sensors or integrated electronics.
Your Gore representative can help you assess these factors, and identify the venting solution that's the right fit.
What can we help you with today?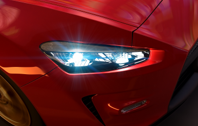 Headlamp vents
When headlamp lens clarity matters, get solutions to meet all your performance and protection needs.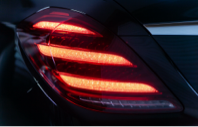 Rear lamp vents
When you need options for future-focused styling and packaging, find performance-wise solutions for both clear and colored lenses.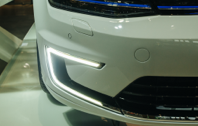 Accessory and fog lamp vents
When space-limited accessory and brand-emblem lighting create packaging challenges, choose more reliability in a smaller footprint.
Quality/PPAP
Quality
Founders Bill and Vieve Gore built this company around a commitment to create extraordinary value for our customers. Quality is a key part of that: at Gore, it means working closely with our customers to be sure the products we deliver meet expectations, and provide the right solution for a particular end-use. That's a promise we stand behind…and one that assures you our vents will deliver reliable, reproducible performance, lot to lot, across global automotive platforms.
Globally Qualified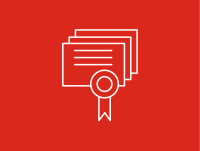 This International Automotive Task Force (IATF) standard defines quality system requirements for use in the automotive supply chain. It's based on ISO 9001:2015, as well as OEM customer-specific requirements.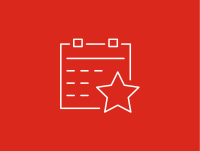 PPAP (Production Part Approval Process):
For Level 1, 2, 3 or 4 submissions, or waivers, our documentation is complete and concise to streamline your participation in this process.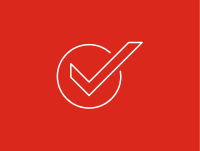 REACH-Compliant Products:
We have worked with our suppliers to eliminate PFOA from our supply chain. Our products meet the EU REACH regulations EU 1907/2006 and EU 1021/2019.
To initiate a PPAP, contact your Gore representative or Customer Support.
---
Resource Library
View all resources for GORE Automotive Vents for Exterior Lighting:
---
Recent News
FOR INDUSTRIAL USE ONLY
Not for use in food, drug, cosmetic or medical device manufacturing, processing, or packaging operations.