What Quality Means, To Us and For You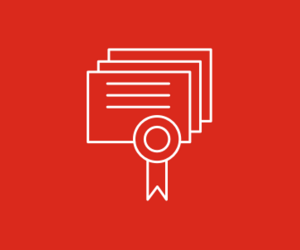 Technical Information, United States
At Gore, our commitment is to deliver products that meet our customers' expectations and are fit for their intended end-use. We commit to every customer that "our products will do what we say they will do" — and we stand behind that promise with our worldwide resources, expertise, and quality processes. They are positioned to serve global high-volume, on-road commercial and passenger vehicle programs. And we can also help smaller, innovative firms who seek Gore quality to strengthen their positions in regional or global automotive markets.
---
A Less Complex, More Responsive Quality Process
We put personal attention at the forefront, streamlining communications while stripping out complexity and delays from the documentation.
Quality
Quality begins with our commitment to identify which GORE® Vent is the best fit for the demands of your application, your engineering design requirements, your production output needs, and for your product's reliability. 
 
Fitness For Use 
"Fitness For Use" is our process for identifying the right solution for your application. It requires a commitment to good science, and an in-depth understanding of our own products and yours, so that we can understand the demands of your application and offer the best solution. It's why you can be confident that Gore quality will help differentiate your product's performance and reliability in the increasingly competitive automotive industry.
 
Faster, More Streamlined PPAP Process 
We've refined our process to make PPAP submissions less time-intensive for you. Our PPAP Overview will tell you more.

Although not a standard in the industry, we commit to turnaround times for your documentation. This makes the PPAP and order process clear and aligned with your timelines and needs.
More Comprehensive Support
Accessible Expertise
In every Gore location worldwide, our application and process engineers, operations leaders and plant operators are cross-trained in all aspects of our quality systems. Our regional interaction and support eliminates runarounds and delays, so your whole process flows more smoothly.
More Solutions at Hand
Root Cause Analysis is a special competency at Gore. We require our Automotive Manufacturing and Quality Associates worldwide to have training in, and actively practice: 5-Why, 8-D, Fishbone (Ishikawa Method), and Is/Is Not analysis. Their expertise can help you identify solutions that can extend the reliability and service life of your components or systems.
WHEN YOU CONTACT GORE WITH A NEW PROGRAM 
You complete/return our Fitness For Use Form. 
We consult with you about your application and product performance requirements, and submit our proposal for "best fit" product and pricing.
You accept the proposal. 
PPAP PROCESS
We discuss your preferred PPAP Level, and send you the appropriate PPAP Checklist and Product Specification.
You complete, sign and return them. 
We complete all documents for your PPAP Level and email them to you within:

1 Week for PPAP Level 1
3-5 Weeks for PPAP Levels 2, 3 or 4

You sign/return the PSW (Parts Submission Warrant). This completes the Production Approval Process. 
We process your order.
FOR INDUSTRIAL USE ONLY
Not for use in food, drug, cosmetic or medical device manufacturing, processing, or packaging operations.